El Salvador Set to Install 1500 Bitcoin ATMs Throughout the Nation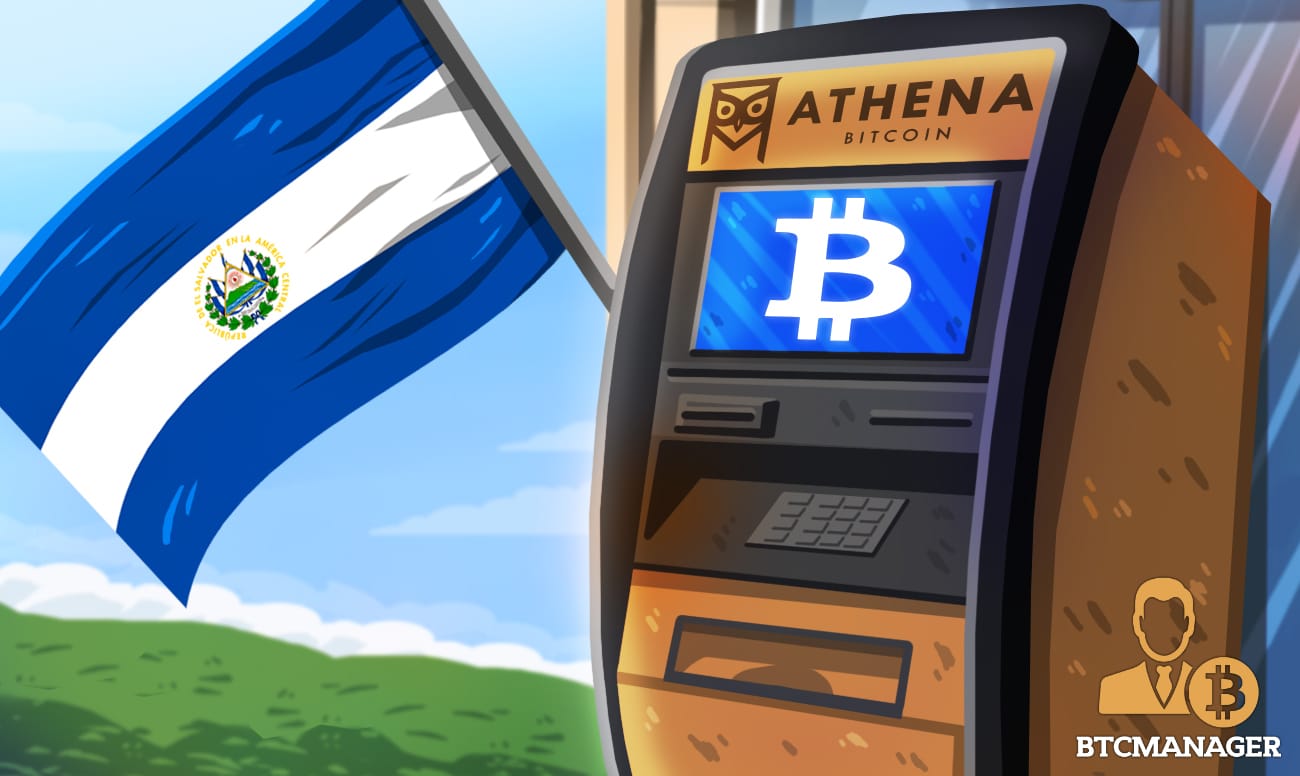 El Salvador made headlines when it announced plans to accept Bitcoin as a legal tender. Since then, the cryptocurrency industry in the nation has seen constant innovation. The latest development involves the installation of 1500 cryptocurrency-powered ATMs in the nation, courtesy of Crypto ATM manufacturer Athena Bitcoin.
Making Bitcoin Accessible
According to recent reports Athena Bitcoin intends to spend more than $1 million in El Salvador, particularly in areas where citizens get remittances from overseas, a business spokesman said on Thursday. Per the company's website users may purchase bitcoins or sell them for cash using their ATMs.
The company intends to progressively install around 1,500 ATMs, recruit people, and establish an office in El Salvador, which became the first country to recognize bitcoin as legal money in June. The change is set to come into effect in September.
President Nayib Bukele "presented us with a tough challenge of 1,500 ATMs, we will go for that, but in phases. We are a private company and we want to ensure that our development in the country is sustainable," commented the firm's director for Latin America Matias Goldenhörn.
"Initially we're going to have dozens of machines,[we'll]test how the business model is in El Salvador, which will probably be different from the United States," Goldenhorn added.
However, this isn't going to be Athena's first Bitcoin ATM in El Salvador. The firm placed its first cryptocurrency ATM a year ago at El Salvador's El Zonte beach, around 49 kilometers (30 miles) southwest of the capital San Salvador, as part of an experiment called Bitcoin Beach aiming at establishing one of the world's first bitcoin economies.
El Salvador's president has lauded the flagship cryptocurrency's potential as a means of remittance for Salvadorans living overseas.
The development isn't just limited to Bitcoin ATMs in the nation, as President Bukele had announced earlier the nation would power its Bitcoin mining activities with geothermal energy from volcanoes. The move came in response to the recent concerns regarding the flagship crypto's energy consumption and its impact on the environment.
No Help
The development also follows the World Bank asserting that it cannot help El Salvador given the environmental and transparency deficiencies in its bitcoin implementation. Meanwhile, the International Monetary Fund (IMF) has said that it saw "macroeconomic, financial and legal issues" with the adoption of cryptocurrencies in the nation.