El Salvador Shoots Down IMF's Call to Remove BTC Status as Legal Tender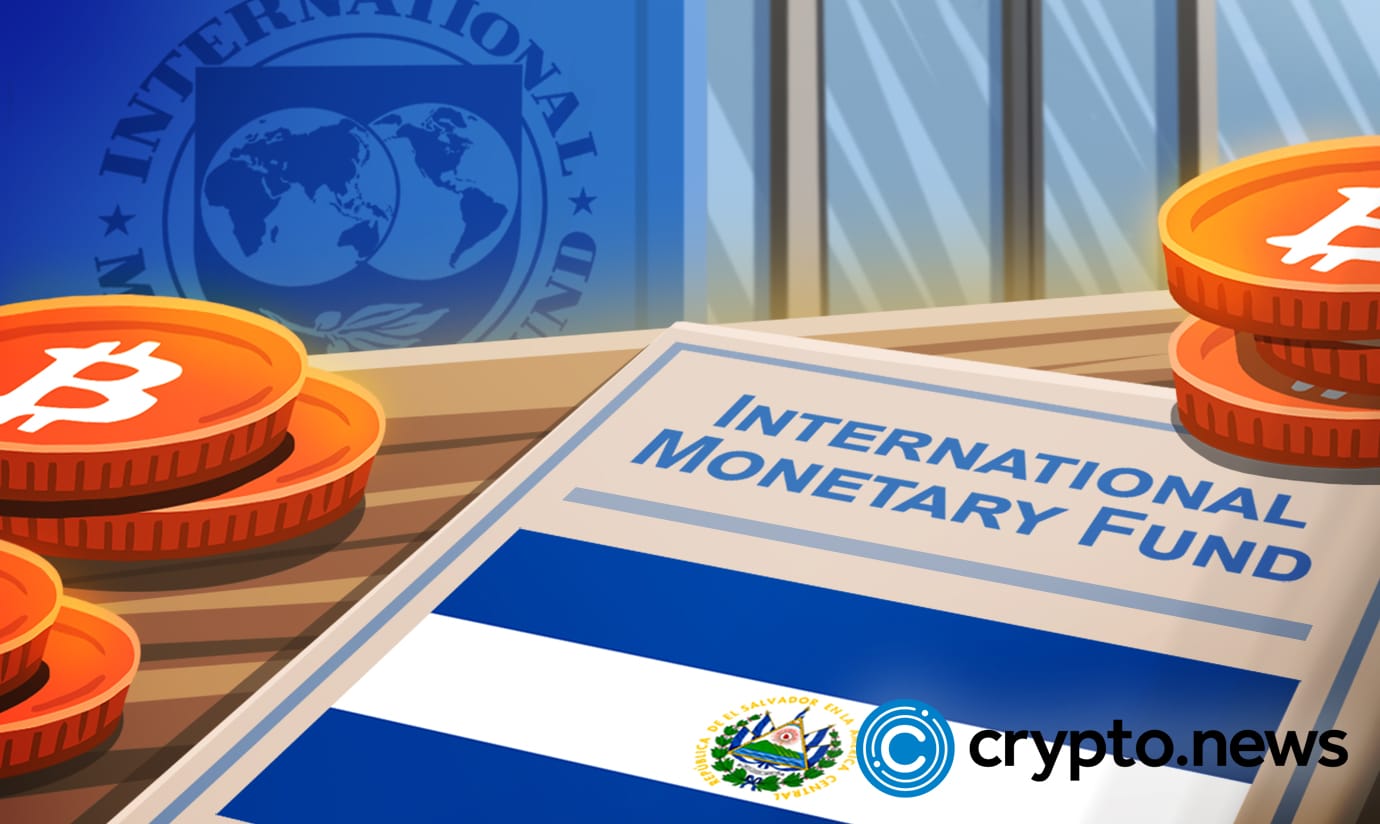 Yesterday, El Salvador rejected the push by the IMF to drop BTC as a legal tender. The country's Treasury Minister Alejandro Zelaya angrily announced that no international organization would press them to make any changes.
El Salvador Defies Calls to Withdraw BTC's Legal Tender Status
The Treasury Minister of Salvador has hit back at the IMF to press them to drop BTC as their legal tender. Zelaya has warned that his nation is not ready to bow to any organization regarding their developments. He made these comments during an interview with a local Television. Last year, El Salvador passed the BTC bill into law making it their legal tender. The poll was supported unanimously by a notable number of lawmakers. Since then, the country has purchased more
BTC
and added it to its treasury. This move shocked the world and made international organizations like the International Monetary Fund comment. Recently, BTC has been falling in its price; many data trackers quickly pointed out that El Salvador has made a loss of over $12M. Following these reports, The IMF warned that countries that are not stable should not play with BTC. It also asked the American nation to withdraw BTC's status as its legal tender, claiming that it lowered its credit score. Consequently, the country has hit back at the IMF, claiming that any external organization on any project will not pressure them. Yesterday, Zelaya told a local TV that BTC is an issue of sovereignty. He claimed that sovereign nations have the freedom to make their public policies.
El Salvador's Stance Regarding BTC And Co
El Salvador remains firm about maintaining BTC as its legal tender. Despite making losses from its BTC treasury, it continues to
buy bitcoin coins
during dips. Recently,
President Nayib Bukele
tweeted that they had added more coins shortly after expressing that they may have missed the dip. Now the country is fighting against the criticism of organizations and countries that do not believe in BTC. Last week the IMF recommended that the country dissolve the $150 million BTC trust fund and keep it in its treasury. As a result, the IMF has received a public backlash from the country's Treasury Minister. The agency expressed fear that the country might make sizable losses from their BTC stance, but its government remains firm on the decision. The two authorities have been negotiating a loan of $1.3 billion for a while now hence the tussle.
President Bukele Eyes an Incoming BTC Price Rise
On JAN. 2,2022, President Nayib Bukele
tweeted
some expectations on BTC for this year. He said that he expects the coin to hit the
$100K mark
and dominate the politics of the US heading to their elections. He has also been making other hopeful remarks. Yesterday, he
tweeted
that BTC will most likely rise in value soon. In his tweet, he said that the world has more than 50 million millionaires, and each may need to hold at least a single BTC coin. However, it will not be possible since the coin's supply is only capped at 21 million tokens. He summed up by expressing that a gigantic price increase of BTC may be just a matter of time.