Dogefather Elon Musk, Tesla, & SpaceX Sued by Dogecoin Investor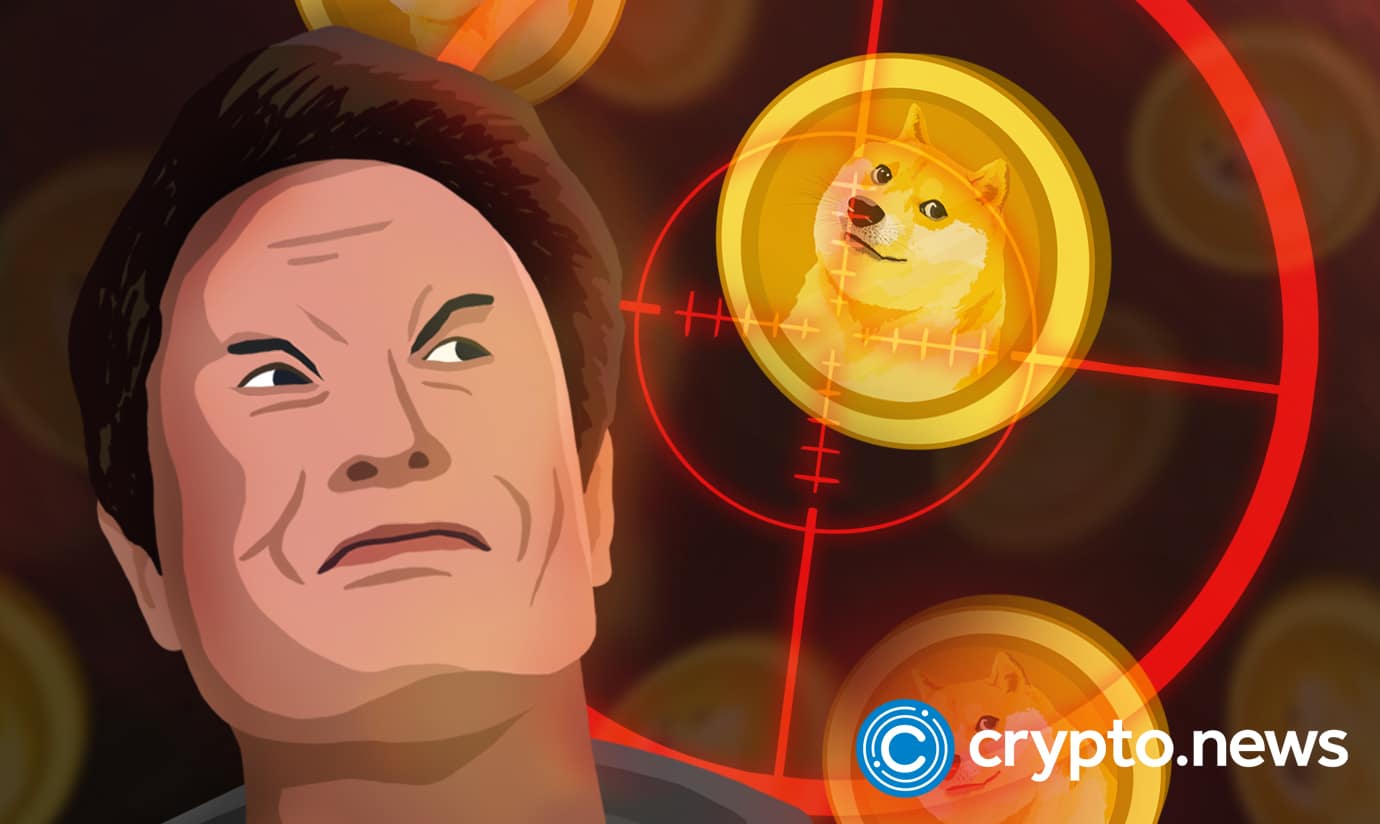 Elon Musk, Tesla, and SpaceX have been dragged to court by a dogecoin (DOGE) investor, accusing the trio of manipulating the price of DOGE and running a Ponzi scheme to pump the meme coin and dump it on investors, on June 17, 2022.
Dogefather Musk Sued
As the global cryptocurrency markets continue to bleed, with the price of bitcoin (BTC), altcoins, and 'shitcoins' experiencing a seemingly endless freefall, an investor who got 'rekt' 'hodling dogecoin, have filed a lawsuit against Dogefather Elon Musk and his companies, Tesla and SpaceX.
Per sources close to the matter, Musk, a 50-year-old American multi-billionaire who often uses his influence to pump and dump the price of dogecoin (DOGE), a meme coin that has often attracted criticisms for its lack of utility or use cases, has been sued for $258 billion by Keith Johnson in the New York District Court.
In the 26-page filing, plaintiff Keith Johnson alleged that "Dogecoin is simply a fraud whereby 'greater fools' are deceived into buying the coin at a higher price," as it does not have any value whatsoever, is not part of a new internet or the metaverse, does not generate cash flow and it has no unique utility compared to other cryptocurrencies.
"Defendants were aware since 2019 that Dogecoin had no value yet promoted dogecoin to profit from it. Musk used his pedestal as World's Richest man to operate and manipulate the dogecoin Pyramid Scheme for profit, exposure, and amusement," the complaint declared.
Crypto Twitter Reacts
The complaint also detailed how Musk influenced the price and market capitalization of the meme coin via his official Twitter handle from 2019 through 2022. The plaintiff alleges that Musk's actions have resulted in an $86 billion loss to him and other dogecoin investors and is now seeking damages worth triple that figure including fees.
"Plaintiff and the class demand compensatory damages in the amount of $86 billion, plus $172 billion in punitive damages, to punish the defendants and to deter such conduct in the future," the complaint added.
In addition to the damages Johnson is demanding, he also wants the court to bar Musk as well as the co-defendants, Tesla and SpaceX from promoting the meme coin. Johnson has also prayed the court to declare that trading DOGE is gambling under federal and New York law.
"Since Plaintiff and the class were not advised that the trading of Dogecoin was nothing more than a gambling enterprise, Plaintiff and the class demand the return of all wagers lost trading Dogecoin," read the lawsuit."
As expected the lawsuit has attracted several reactions on Twitter. Shibetoshi Nakamoto, the creator of Dogecoin tweeted:
"Brainwashed people don't think they are brainwashed. Incidentally, we are all brainwashed to some extent."

"Wtf! An investment in ANY crypto is gambling! It was their choice they bought the coins/stocks and lost money no one's fault but their own!," @DogeMoonSoon tweeted.
At the time of writing, dogecoin (DOGE) is the 10th-largest crypto in the world, trading around $0.05745, with a market cap of $7.62 billion, according to CoinMarketCap. 7686779875