Elrond Blockchain Assets & EGLD Now Supported by Digital Custody Services Provider Copper.co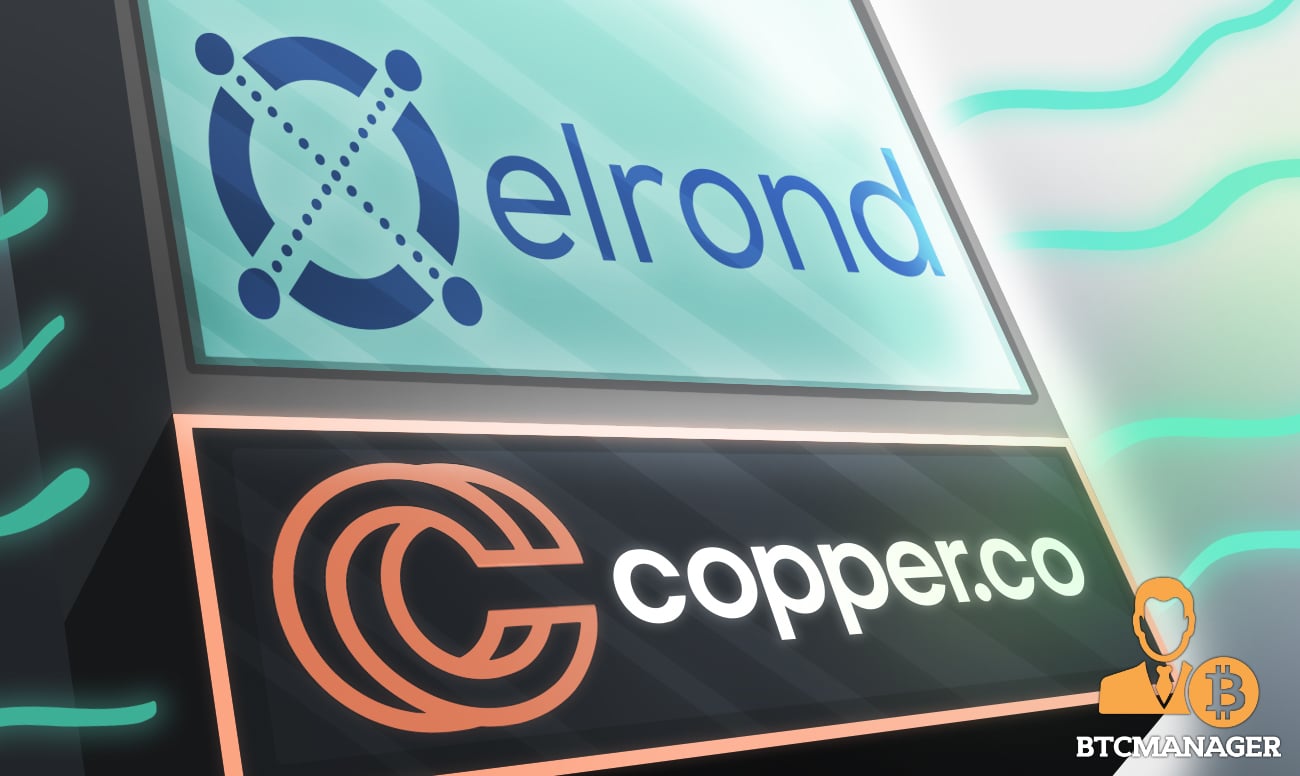 Copper.co, a leading digital custody services provider announced today it would offer custody services for Elrond's native coin EGLD and other digital assets issued on the high-performance, institutional-grade Elrond blockchain.
Copper.co to Support Elrond-Based Digital Assets
According to an announcement made today, Copper.co, a pioneering institutional-grade digital assets custody service provider will provide custody services to the EGLD digital currency and all Elrond-based assets.
For the uninitiated, EGLD is the native digital currency of the decentralized, high-performance smart contract platform, Elrond network.
Among its other use-cases, EGLD is primarily used for transaction fees, and staking on the Elrond consensus layer. In addition, EGLD powers decentralized finance (DeFi) products and helps in the issuance of tokenized assets and non-fungible tokens (NFTs) on the Elrond blockchain.
Notably, Copper leverages the security of MPC (Multi-Party Compution) technology to power its multi-award-winning digital assets custody solution. The custody services provider's technological offerings are battle-tested across more than 250 digital assets, over 40 exchanges, and are currently being used by more than 300 institutional asset managers.
The partnership will enable institutional players, fund managers, exchanges, trading platforms, and other relevant market players to avail safe, secure, and compliant access to the Elrond Network, an enterprise-grade, high-throughput, low cost, and carbon-negative blockchain protocol and its native digital currency, EGLD.
Commenting, Beniamin Mincu, CEO, Elrond Network, said:
"Best in class digital asset custody services are essential for making the rapidly expanding Elrond ecosystem accessible to more institutional actors, markets, and geographies. With Copper as a robust custodian for assets on the Elrond Network, a new growth chapter is ready to begin for the internet-scale blockchain."
Similar sentiments were echoed by Alex Ryvkin, Chief Product Officer at Copper.co. He said:
"By expanding our portfolio of integrated technologies to include the highly innovative and carbon-negative Elrond Network, we reaffirm our commitment towards our customers to enable safe, secure, and transparent access and control over the most innovative and sustainable digital assets."
To learn more about Elrond, consider visiting its website here.