Elrond (ELGD) Partners with Parsiq to Enable Real-time Scalable Business Workflows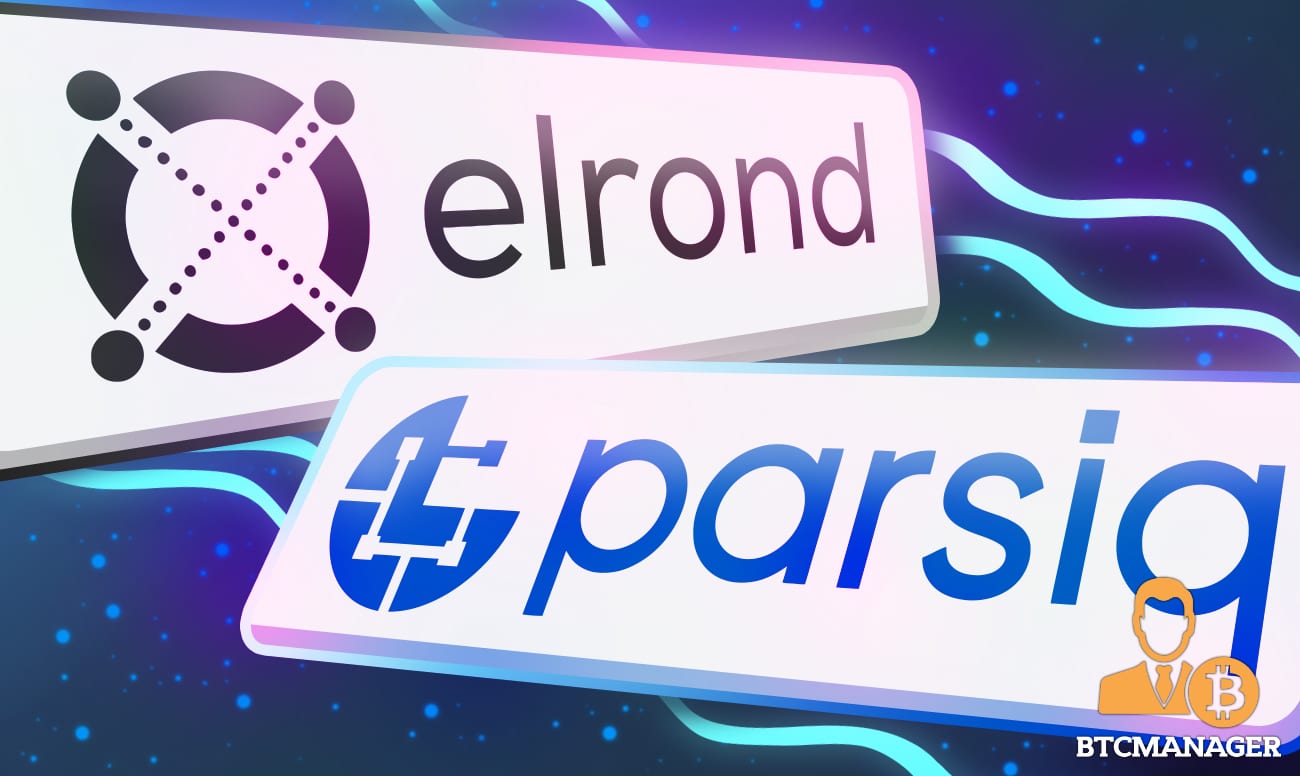 Elrond (EGLD), the decentralized, high-throughput, internet-scale blockchain has partnered with data automation platform Parsiq to index Elrond data in real-time.
Elrond Allies with Parsiq for Scalable Business Workflows
In an announcement made today, the Secure Proof of Stake-based smart contracts platform Elrond said it had inked a deal with blockchain monitoring and automation platform Parsiq.
The partnership will enable Elrond mainnet events such as token transfers or smart contract execution to instantaneously trigger an off-chain response such as sending a notification, delivering a service, shipping a product, and other similar processes in one or more applications.
Notably, the alliance will enable all developers to tap Elrond's internet-scale capabilities in their workflows. This is possible due to Parsiq's no-code graphical interface that makes configuring simple triggers an easy task for anyone.
For the more seasoned developers, there is the ParsiQL programming language and dedicated IDE which can be used to develop more complex scenarios that involve Elrond on-chain data. What's more, developers can do this with unparalleled performance and without having to deploy and maintain dedicated infrastructure.
The announcement adds that as first phase of the partnership, Parsiq will soon add support for basic balance and token transfers on the Elrond Network. Soon after, Parsiq will also add support for all the relevant filters with smart contract monitoring and other more advanced features.
Commenting on the development, Beniamin Mincu, CEO, Elrond Network, noted:
"Off-chain platforms that can process significant amounts of on-chain data in real-time are essential to Elrond's mission of acting as a layer of trust at an internet-scale. We're happy to work with Parsiq and accelerate the efforts of builders that integrate our mainnet into their broader tech stack."
Similar sentiments were echoed by Tom Tirman, CEO, Parsiq. He said:
"Elrond is the first sharded architecture that will be integrated into the Parsiq platform, which makes our collaboration very exciting. We look forward to covering the data needs of the vibrant Elrond developers community, so they can pour more creative energy into building awesome apps."