Emurgo Releases Beta Version of Metamask-Like App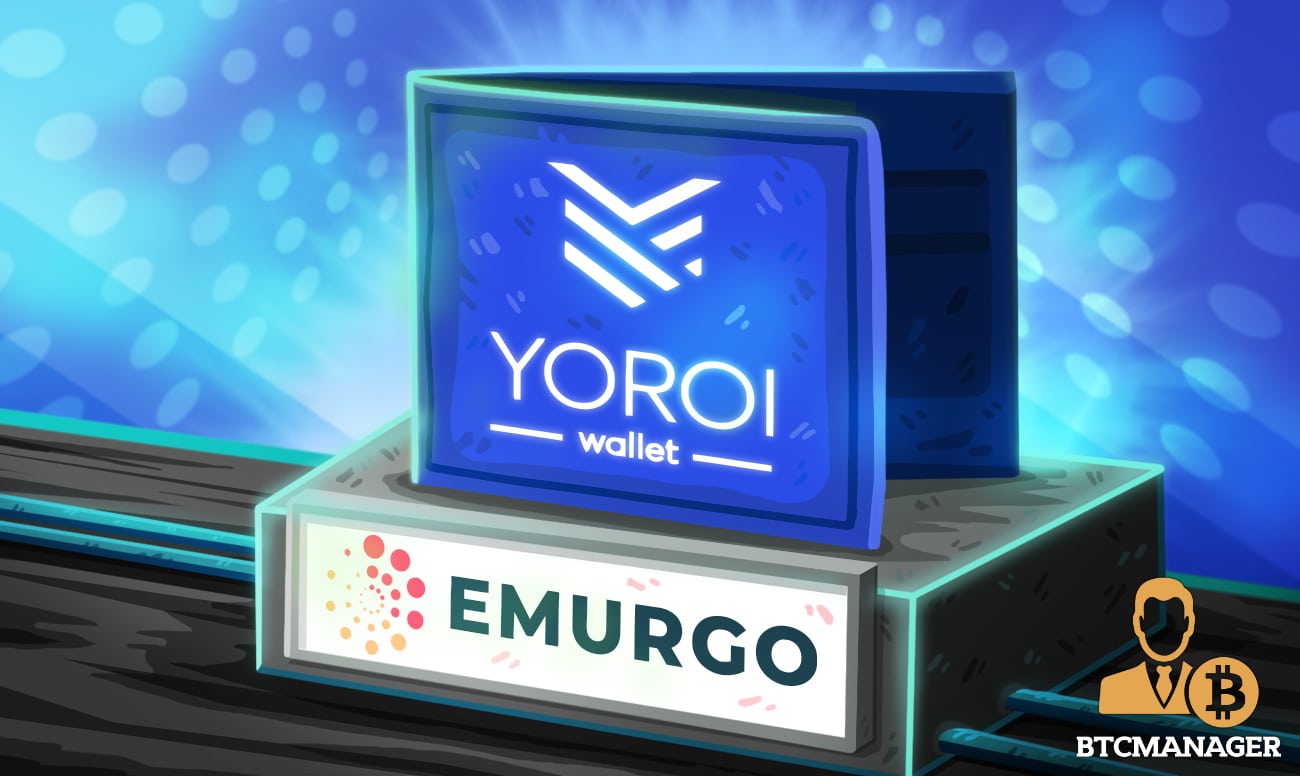 Emurgo released yesterday a beta version of the dApp Connector of Yoroin Wallet. The dApp Connector, introduced in Ergo's blockchain by the words "think meta mask," is intended to be the gateway for the world of decentralized applications.
What Emurgo Means for the Cryptocurrency Space
MetaMask is one of the most significant building blocks for users within Ethereum's DeFi Space. MetaMask enables account keys to be saved and managed, transfers and sends and receipts of Ethereum-based cryptocurrencies, and securely connects via browser or mobile apps to decentralized applications.
On the other hand, Cardano created the DeFi space to be cheaper, safer, and more accessible than Ethereum's, according to inventor Charles Hoskinson. Emurgo, the Yoroi wallet squad, may be able to play a significant role for Yoroi.
Yoroi Wallet is a lightweight, high-definition browser-based ADA wallet. Contrary to the Daedalus wallet, it links with the Emurgo ecosystem only with a complete Cardano node. Since the copy of the whole blockchain state is unnecessary and runs as an extension on Firefox or Chrome, it can be easily installed and installed without the user requiring many system resources.
Emurgo clarified that the application is a communication bridge between crypto-currency wallets and Ergo dApps that interacts with web-based Web-based JavaScript code. 
Concerning the technical implementation of the API, GitHub also stated that it was only necessary to communicate the minimum wallet dApp instead of giving a wide array of functions (tx building, conversion of the data, etc.) or node access (for UTXO scanning). It is different from web3 because, in a separate library, this feature can be modular, and Ergo intelligent contracts need less direct node access than Ethereum for simple dApp functions.
Users should note that this means that the Ergo blockchain-based dApp connector works. Since Emurgo, along with the IOG and Cardano Foundations, is one of the Cardano ecosystem's founding organizations, Ergo relies on the expanded UTXO (EUTXO), like Cardano.
Cardano Roadmap Eras
The Cardano roadmap describes Cardano's five-era development: Byron, Shelley, Goguen, Basho, and Voltaire. Each era focuses on several features, which it delivers over several releases of code.
Cardano conducts the work for each era in conjunction with testing, prototyping, and growth. Often at once, through various developments as the eras of Cardano are being delivered sequentially.
Since Goguen and Cardano's smart contract era has not yet finished, it currently makes no sense to the world of dApps – mainly since it would be an excellent way to test the technology before Goguen launches.
So far, Cardano has promised Alonzo by the end of this summer, as reported on BTCManager. It will offer companies and developers opportunities by enabling smart contracts and decentralized applications (DApps).