Energy Trading on the Blockchain, Siemens Partners with LO3 Energy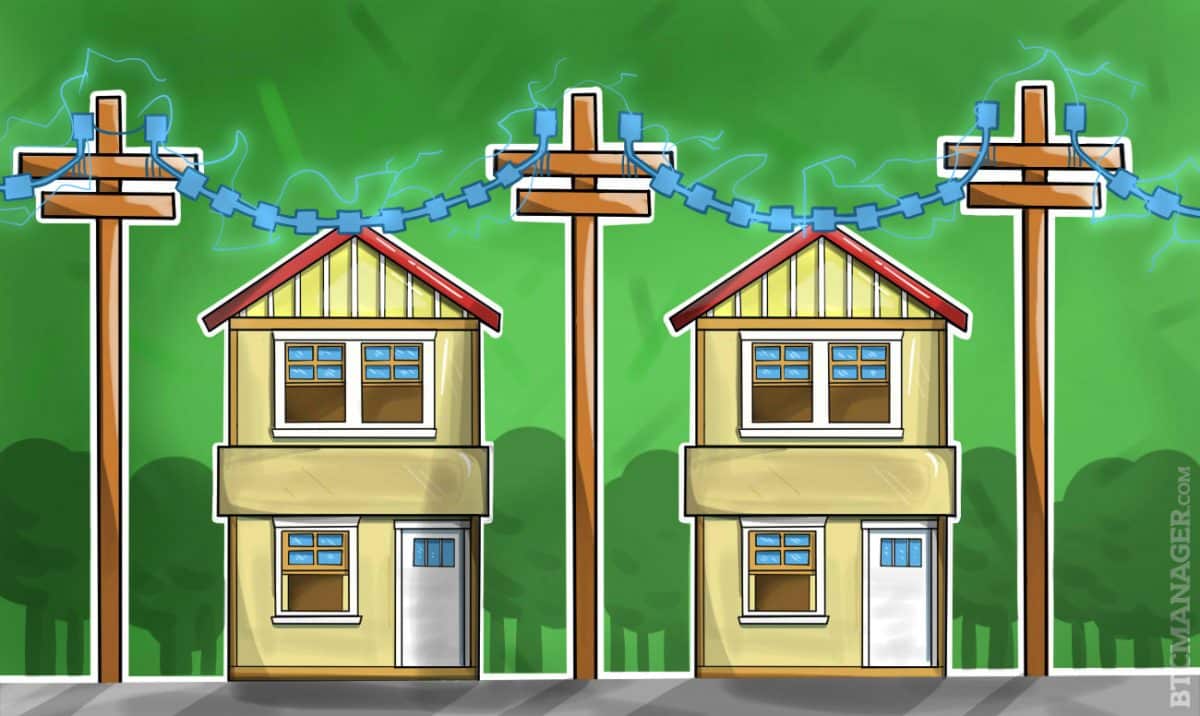 Over the past two years, the development of the blockchain technology led by the financial industry has been adopted by various markets that rely on centralized databases and servers to store data. Navigant Research, a prominent US-based market research and consulting firm, states that the utility industries will most likely adopt the blockchain technology next for the deployment of peer-to-peer (P2P) power sharing networks.
The utility industry is heavily reliant on organizations that are in charge of distributing electricity and power to certain regions. However, this dependency on several entities to distribute power has proven to be inefficient, as companies often struggle to deal with their substantially large user base and clientele promptly.
Particularly, the majority of the world's power companies have displayed a poor customer satisfaction rate, due to the sheer number of customers they are required to deal with. For instance, when a customer complaint is submitted, it goes through a long process of verification and data confirmation before the company is able to respond.
Navigant Research Highlights Merits of the Blockchain and Energy Trading
The American Customer Satisfaction Index (ACSI), the only national cross-industry measure of customer satisfaction in the US, states that Energy Utilities has one of the lowest overall customer satisfaction score at 71.9. It also has declined from 74.3 in 2015, showing a 3.2 percent annual decline.
To optimize relations between electricity providers and consumers, researchers at Navigant Research proposed the development of a blockchain-based P2P network, in which consumers can directly receive utility support from companies and service providers. The firm stated that this can be accomplished through P2P payments on the blockchain, as well as real-time tracking of data.
"Using blockchain for P2P trading provides a flexible and low-cost approach to highly granular transactions that are difficult to replicate in a centralized system and it places consumers at the heart of the smart grid," the Navigant Research team noted.
Furthermore, Navigant Research analyst Stuart Ravens stated:
"… utilities are starting to realize the technology's potential; a number of proofs of concept have been launched, and we expect many utilities to test blockchain. However, the most promising area for blockchain is in P2P trading, where owners of distributed generation can sell their excess generation to whomever they wish."
A decentralized blockchain can be utilized and implemented to carry out various functions. It can facilitate payments between service providers and consumers while maintaining important data on electricity consumption, exact location amongst other data sets. If the information can be stored within one transactional structure or in a smart contract, power companies, and electricity providers will be able to track any necessary information at ease, through the public blockchain.
Siemens Gets in On the Blockchain with LO3 Energy
German engineering company Siemens, which generated around $80 billion in revenues in 2015, is also targeting this concept of transactive energy with a startup called LO3 energy, realizing the potential the blockchain holds.
The two companies are currently collaborating on a joint project which enables local energy trading on a blockchain network, building on the pilot project of LO3 Energy in Brooklyn, New York. Producers and consumers in Brooklyn's Boerum Hill, Park Slope, and Gowanus neighborhoods will be able to engage in energy trading, balancing local production and consumption.
A Siemens executive stated that the security measures provided by blockchain technology, as well as stability and real-time data updates, will lead to the emergence of newly evolved business models in the utility industry.
Siemens Energy Management Division CEO, Ralf Christian, noted:
"The constant evolution at the grid edge requires advanced control, automation and data analytics technologies enabling secure, stable and reliable integration of decentralized energy systems as well as supporting the establishment of new business models. We're convinced that our microgrid control and automation solutions, in combination with the blockchain technology of our partner LO3 Energy, will provide additional value for our customers whether on the utilities side or on the prosumer side."
Using the experience gained from the Brooklyn-based project, LO3 and Siemens will have the ambition to implement additional blockchain-based microgrid and Smart City solutions in other parts of the world. While the blockchain has already made waves in the financial sector, a revolution is underway in the energy sector as well, with heavyweights such as Siemens getting in on distributed ledger technology to drive their value proposition.