Enjin (ENJ) Ecosystem Welcomes Stormrite Following Its Successful Kickstarter Campaign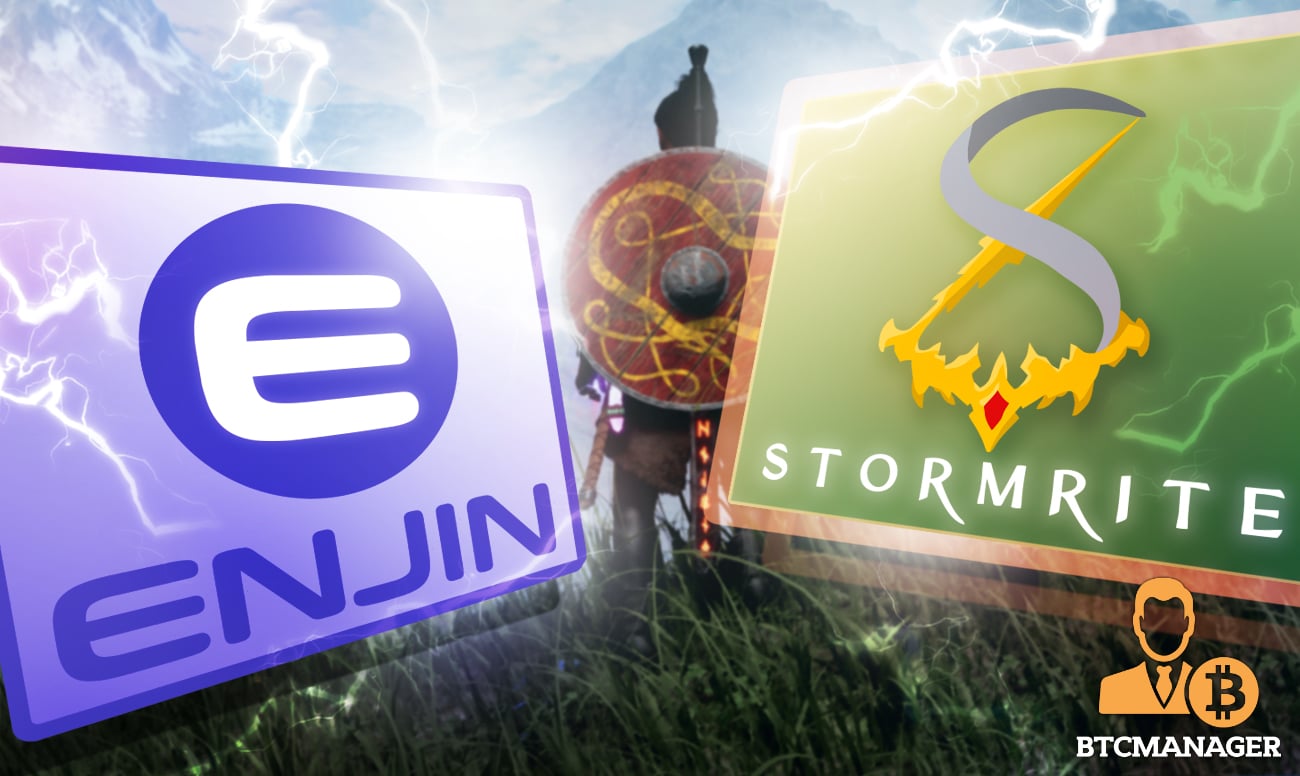 Open-world action-RPG for Xbox and PC, Stormrite, announced it has joined the rapidly expanding Enjin (ENJ) NFT ecosystem.
Enjin Ecosystem Welcomes Stormrite
Shortly following the conclusion of a successful Kickstarter campaign, Stormrite has announced it is joining the Enjin ecosystem and will leverage the carbon-negative, gas-free JumpNet blockchain to mint eco-friendly non-fungible tokens (NFTs).
Notably, Stormrite will feature cosmetic NFTs (skins) that can be purchased on the Enjin Marketplace.
Stormrite's Kickstarter campaign raised £41,117 (US$56,475), surpassing two stretch goals.
Stormrite was founded by indie developer Kelechi Apakama and has been in active development since January 2020. The game's alpha version, Stormrite Closed Alpha is expected to go live in Q4 2021 when it will be made available to Kickstarter supporters who pledged £50 or more.
Integrating Enjin with Stormrite for Xbox and PC
Stormrite is being developed by a 4-person team that is eyeing the game's first public build on PC (Steam( in early 2022, with Xbox to follow later in the year. 
Once the game is live, NFT owners will be able to seamlessly link their Enjin Wallet to Stormrite on PC and Xbox by scanning a QR code. This integration will allow the game to read the linked blockchain addresses, display a list of NFTs that can be used, and allow players to customize their character and weapon skins based on the tokens they own.
Commenting on the development, Kelechi Apakama, founder of Stormrite, said:
"I've been a big fan of NFTs for a while now, but their potential use in gaming is what sold me on the technology."
Adding:
 "One of my main concerns when choosing to adopt NFTs was environmental impact. Not only is Enjin a market leader in the gaming NFT ecosystem, but they also provide an eco-friendly solution, which made the decision easy. I'm excited to explore the application of this technology to take Stormrite's gameplay and community experience to the next level!"
Stormrite joins a growing list of blockchain games and projects using Enjin's platform and JumpNet chain for NFT integration, including social media network Blockster and virtual world Dvision Network.
Catering to a Strong Demand
It is worthy of note that according to a research report by Newzoo, a staggering 81% of players aware of in-game cosmetics are keen on trading their skins for real-world money, while 75% say they'd spend more on skins that have monetary value outside of the game. 
With NFT skins, Stormrite players will be able to truly own and freely trade their in-game cosmetics peer-to-peer. At the same time, their items hold real-world value via Enjin Coin (ENJ), which is infused into each NFT through the minting process.
With the development of decentralized bridges between JumpNet and other networks, it won't be long before players are able to move their NFTs onto Ethereum and Enjin's upcoming Efinity parachain on Polkadot, which will enable them to trade the items on other marketplaces such as NFT.io and OpenSea.