Enjin (ENJ) and Health Hero Form Partnership to Launch NFT-Enabled Wellness App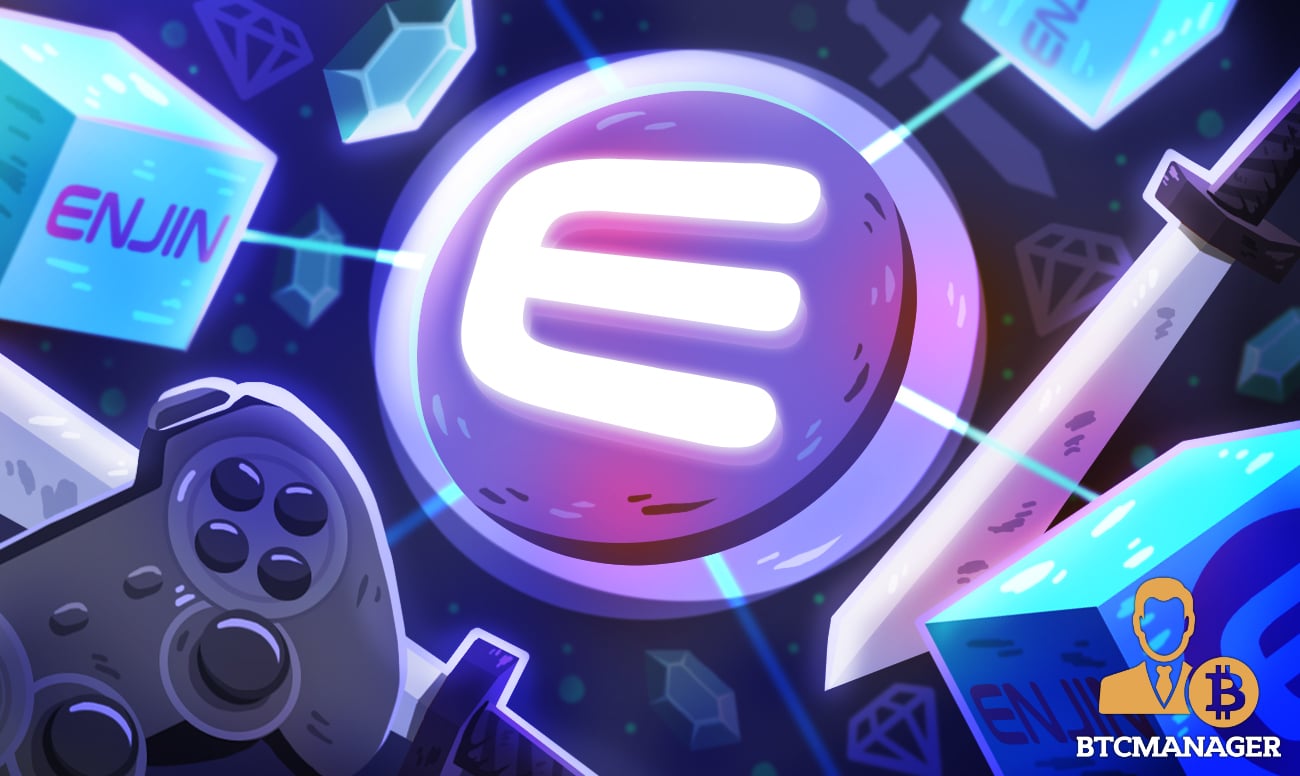 Pioneering full-stack blockchain engine for virtual worlds and non-fungible tokens (NFTs) Enjin (ENJ) has inked an alliance with Health Hero to power the latter's NFT-based wellness app.
Enjin Partners with Health Hero
In an announcement made today, Enjin announced it had joined forces with digital health engagement firm Health Hero to launch an NFT-enabled Wellness App.
For the uninitiated, Health Hero is an established digital health engagement firm with partnerships with the likes of Microsoft, Salesforce, and Slack.
The partnership is aimed toward the development of Go! By Health Hero – a novel health monitoring and engagement app that leverages the concept of Well-being NFTs or W-NFTs.
Specifically, the Go! app collects wellness data and activity via integration with health tracking devices and apps such as Apple Health, Google Fit, and Fitbit, among others. The Go! will then analyze this data to generate unique W-NFTs with a wide array of features designed to bring a degree of scarcity into the token.
The Go! Will enable every user to create a token unique to their health and activity characteristics. As an increasing number of activity statistics and well-being parameters are fed into the app, the corresponding W-NFT continue to acquire more traits and features which make it even more rare and unique. The user can then, if they wish to, choose to trade such W-NFTs for Enjin Coin (ENJ) on the Enjin Marketplace.
Using Blockchain to Promote Health Engagement
Notably, the Go! app will be developed on an ongoing pilot of W-NFTs being led by Health Hero for its Global Challenges app. For context, Global Challenges aims to develop a global wellness community that allows users to become a part of a unified leaderboard defined by their commitment to wellness.
Further, Global Challenges offers a pleasing dashboard experience aimed toward gamifying fitness, health, and enabling a novel kind of digital community.
Health Hero is mulling introducing W-NFTs to Global Challenges via a Telegram-based campaign to allow users to create custom W-NFTs based on their wellness procedure. With the purpose of engaging users to be part of a community, these W-NFTs are currently being earned for free.
Commenting on the development, Maxim Blagov, CEO, Enjin, noted:
"Health Hero's app highlights how NFTs can be adopted in entirely new and innovative ways by businesses across industries. We are excited to support the first project bringing NFTs to health and fitness, pairing the security of blockchain with new gamification mechanics."
Similar sentiments were echoed by Anthony Diaz, CEO and Founder, Health Hero Inc.
"With well-being and activity data, we are creating a new blockchain layer where we are driving health engagement and placing that on the blockchain, allowing us to have more secure and personal activity data for our users," said Diaz.
To conclude, the Go! app will leverage Enjin's flagship gas-free JumpNet blockchain to not only ensure that W-NFTs remain economically feasible for use but also to remain environmentally friendlier than other top platforms. For comparison, JumpNet utilizes 99.99% less electricity than networks like Ethereum.
At the same time, JumpNet also offers better scalability to Health Hero, whose products are used internally by more than 38,000 firms the world over via integrations with Microsoft Teams, Slack, and Salesforce.