Enjin Partners with SwissBorg and 8 Game Studios to Usher in the Era of Blockchain-Powered Cross-Game Events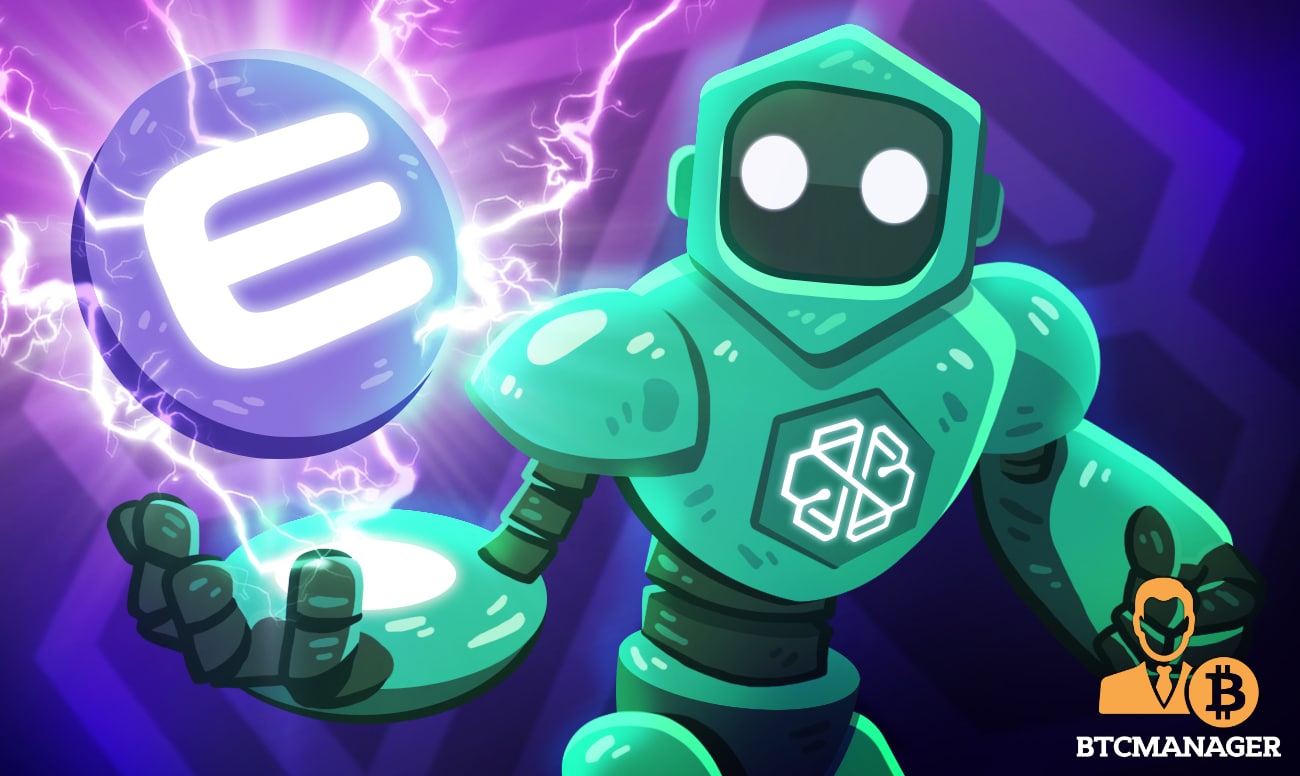 Gaming is a multi-billion industry, and the Enjin Network, with it's 20 million registered users, holds a warm place in the heart of many gamers.
Enjin now also provides a blockchain development ecosystem that studios can use to build next-generation games that are powered by blockchain economies. As part of a long-term initiative to create a blockchain-powered games market, Enjin has announced an initiative with SwissBorg and eight other studios.
The deal also saw Enjin Coin (ENJ) added to the SwissBorg Wealth App, which means it is available with 17 fiat gateways accessible in over 100 countries.
Enjin's Platform: The Portal to Blockchain Gaming
Cloud computing has given creators and players god-like powers. It has opened possibilities that are perpetually changing the games industry on a day-to-day basis. Gaming environments are becoming indistinguishable from the real world, and events are scaling out to colossal proportions.
Perhaps emboldened by the industry's thirst for innovation, Enjin's developer-friendly tools enable studios to build real-world economies to match the visual realism that can already be experienced within their games.
By partnering with SwissBorg, studios can easily access the Enjin Coin needed to make powerful blockchain assets using the Enjin Platform; gamers can use that Enjin Coin to buy and sell those assets via the Enjin Marketplace; and both gamers and developers can turn their ENJ earnings back into fiat using the SwissBorg Wealth App.
Enjin & the Multiverse: The Beginning
As the preferred blockchain gaming platform, Enjin's solutions are built to break through walled gardens and create a more open and decentralized internet.
Enjin first launched the concept of the gaming multiverse in 2018. Since then over 30 games have joined their ranks, many of which are playable right now.
The launch of the multiverse unshackled the creativity of many game developers and sparked future plans to create a quest that spans through an array of games. They named it the "Multiverse Quest."
When it launches, the grand prize for Enjin's Multiverse Quest will be the Monolith– a prized blockchain asset infused with 1,155,777 ENJ (or $200,000 at spot rates). When the time comes, it will be the ultimate reward for finishing the Multiverse Quest.
In preparation for this event, Enjin has teamed up with SwissBorg and eight gaming studios to create a prototype for cross-game events, called Cyborg's Quest.
Cyborg's Quest: A Journey Through 8 Blockchain Games
Cyborg's quest emulates Ready Player One's cross-game storyline, a movie based on Steven Spielberg's masterpiece that grossed $500 million.
Cyborg's Quest enables players searching for life-changing fortune, a chance to compete for a prize pool valued at over $50,000, including SwissBorg Premium Account tokens, "Frozen ENJ," and SwissBorg-branded gaming items that can be used in three games.
All prizes will be in ERC-1155 assets, tradable on the Enjin Marketplace.
Players of Cyborg's Quest will journey through a total of eight blockchain games, split into two chapters, the first phase beginning on August 3, 2020.
Enjin's goal when building this quest was to create a decentralized, real-life interpretation of Ready Player One's cross-game voyage.
If successful, this event could have far-reaching implications for a games market that serves 2.7 billion players.
Cross-game events are likely to be an experience gamers enjoy regularly and Enjin has proven that blockchain makes it far more feasible.To join the quest, sign up to be notified at enj.in/cyborg-quest.

Earlier this month, BTCManager also reported Enjin Coin's (ENJ) addition to Aave's DeFi Protocol. This move will also help bring DeFi to the $153.9 billion gaming market.