Enjin's Polkadot-based Metaverse Network Efinity Grows with More than 70 Ecosystem Partners as Parachain Auctions Heat Up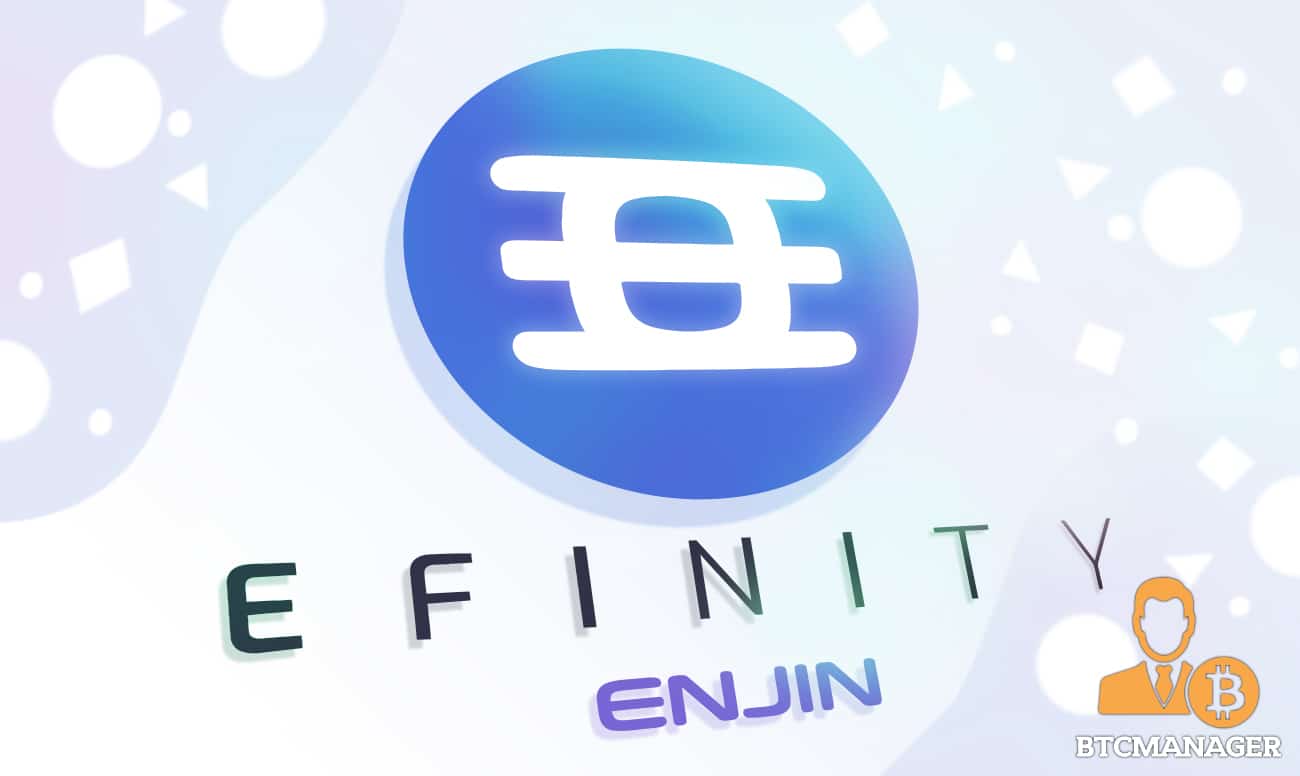 Leading ecosystem for NFTs Enjin has announced that more than 70 of its ecosystem partners have committed to developing the decentralized, transparent Metaverse on Efinity.
Efinity Continues to Grow to Strengthen its Polkadot Parachain Bid
In an announcement made today, Enjin stated that over 70 of its ecosystem partners have committed to building the decentralized Metaverse on Efinity. 
For the uninitiated, Efinity is Enjin's cross-chain NFT project on Polkadot and is currently locking horns with other parachain contenders in a stiff competition for the first batch of parachains.
Notably, newly announced adopters Hololoot and VRJam will help with the visual elements of the decentralized Metaverse on Efinity. They will also offer both augmented reality (AR) and virtual reality (VR) functionality to lay the cornerstone for a graphical creator economy.
Besides, Lost Relics, Age of Rust, Forest Knight, Dvision Network, Uniqly, Pluto Alliance, and SwissBorg are among the 70+ projects that have chosen Efinity for its usability, instant finality, scalability, and low environmental impact. 
As previously reported by BTCManager, Enjin had unveiled a massive $100 million Metaverse fund ahead of Efinity's Polkadot parachain slot bid.
Commenting on the development, Chris LoVerme, CEO and Founder of SpacePirate Games (Age of Rust) said:
"The next generation of decentralized games needs a next-generation platform, which is Efinity. It's going to transform the way games are experienced and the way players embrace NFTs through extensibility and incentives at the infrastructure level. Efinity is the future, and we're building on it."
Developing a Decentralized Metaverse on Polkadot
For those not in the know, Efinity is committed to becoming a decentralized, self-governing, and self-sustaining economy that features unparalleled interoperability with other leading public blockchains via the Polkadot Paratoken standard being developed by Enjin as part of the wider Efinity innovation stack.
Importantly, the Efinity network features innovative features such as fuel tanks and discrete accounts that aim to simplify the user onboarding experience. A simple onboarding experience will, in turn, allow people with no prior crypto knowledge to start playing without any hassle.
Moreover, the platform features an on-chain marketplace that includes an open bidding system to enable users to bid on NFTs regardless of what bridged blockchain they might be on or whether they are listed for sale.
Sharing his thoughts on the development, Maciej Szafarczyk, COO and Co-Founder of Hololoot, said:
 "With transaction fees as low as pennies, Efinity is capable of bringing NFTs to everyone. As the world's first decentralized AR Metaverse NFT Generator, this functionality is critical to our goal: elevating the NFT market from 2D to 3D. With the bedrock provided by Enjin and Efinity, Hololoot will be able to take the vision even higher – beyond the Metaverse and into Multiverse!"  
Limited Edition NFTs for Efinity Crowdloan Supporters
In addition to receiving the Crowdloan rewards in the form of EFI tokens, Efinity Crowdloan contributors also have the opportunity to win limited-edition collectibles from BitBoy's Pluto Alliance. 
Interested parties can support Efinity's Parachain bid by contributing their Polkadot (DOT) tokens at https://enj.in/loan or through leading crypto exchanges such as Binance, Kraken, Huobi, and OKEx.
Enjin CTO Witek Radomski, creator of the ERC-1155 token standard and paratoken standard on Polkadot, noted:
 "Efinity will harness the concentrated efforts of all its ecosystem partners in building an open, decentralized, collaborative Metaverse. Our joint efforts will be focused on building a Metaverse that anyone can access from any chained network, delivering next-level utility and functionality to NFTs."
At press time, Efinity's Crowdloan bid has amassed 200,000 DOT worth of support from DFG. 
To learn more about Efinity's Crowdloan campaign, consider joining the event on December 1 at 15:00 Pacific Time: https://enj.in/crowdcast-loan