Ether (ETH) Held by Bitfinex Exceeds Entire DeFi Market; Bitcoin Holdings Plunge by Half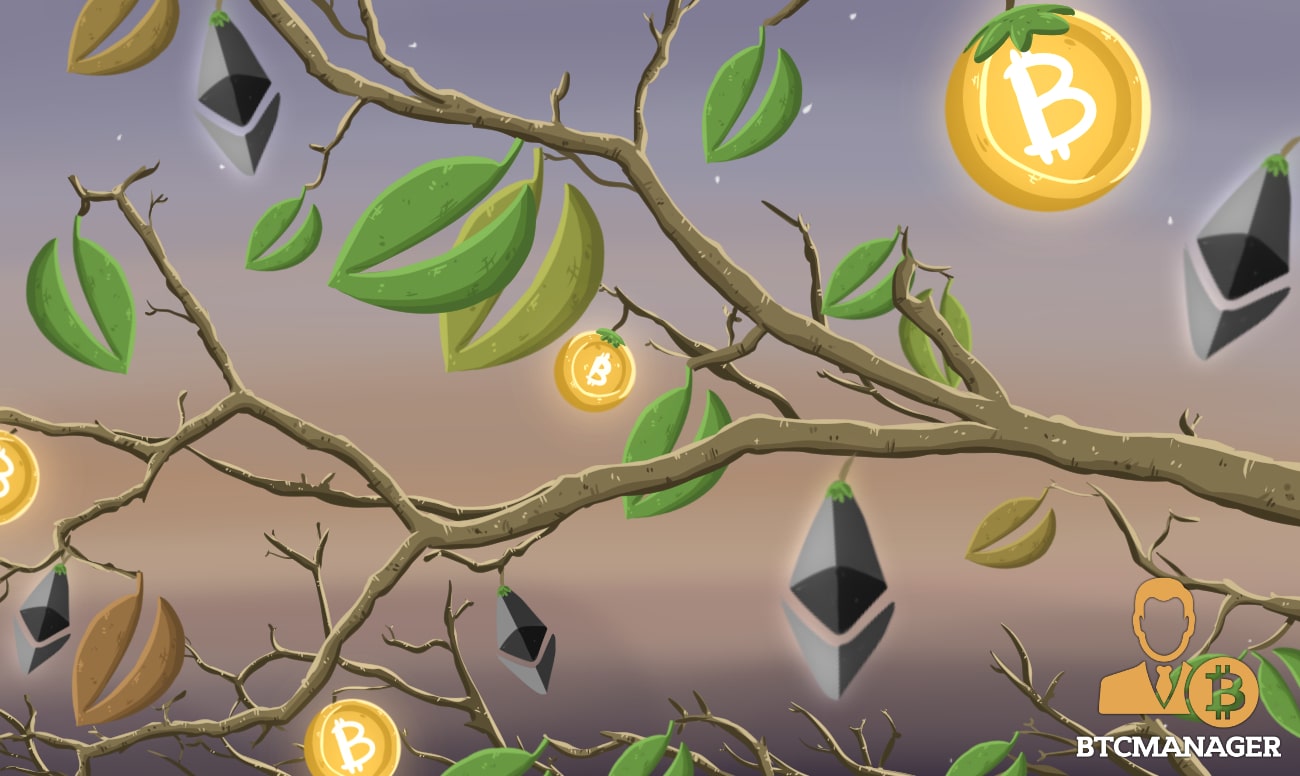 Major crypto exchange Bitfinex, while experiencing a sharp plunge in BTC balance since mid-March, is now holding more ETH than the total value locked (TVL) in the decentralized finance (DeFi) market. 
Bitfinex Ethereum Balance Crosses 4 Million
Tweeting on Tuesday, May 12, 2020, Elias Samos, Senior Research Analyst for digital assets platform Decentral Park, said that ETH holdings on Bitfinex rose from about 2M  to 4M in two months.
Detailing the growth in Bitfinex's Ethereum balance, Simos tweeted:
There is now more $ETH locked in @bitfinex than in the whole of #DeFi (source: @glassnode)

Since mid-March, the balance of ETH on Bitfinex has increased from ~2.5M to ~4M ETH. Over the same period, ~3B Tether has printed on the Ethereum chain.

Is Tether eating Ethereum…? pic.twitter.com/tJuKikcn9R

— Ξlias Simos (@eliasimos) May 12, 2020
Data provided by DeFi Pulse, a DeFi analytics platform, shows that the number of ETH tokens locked on the DeFi market is 2.7 million, compared to Bitfinex which holds 4 million. Also, the TVL of Ethereum in the DeFi market has been steadily rising since the events of Black Thursday (March 12, 2020) and now stands at $835.6 million.
Simos offers some likely reasons for the increase in ETH holdings in the Bitfinex platform. One of the reasons is that the crypto exchange platform is looking to benefit from staking in the much anticipated ETH 2.0.
The rollout of ETH 2.0 has seen a series of delays, with Ethereum co-founder Vitalik Buterin recently stating that the proposed July 2020 launch may not be possible. However, the team claimed that development is still in place.
Another likely reason for Bitfinex's increased ETH holdings is that the crypto exchange platform leveraged on a better funding rate on the crypto token compared to DeFi. Furthermore, Simos proposed that the spike in ETH holdings on the platform could be that Bitfinex is using the second-largest crypto asset to balance gas costs in relation to USDT transactions on Ethereum.
Bitfinex Pursing Major Service Upgrades
While ETH holdings have jumped on Bitfinex in the past two months, BTC holdings on the exchange platform plunged 50 percent since the flagship cryptocurrency experienced a price flash crash back in March 2020. 
Apart from stockpiling on ETH, Bitfinex has been involved in a series of developments to upgrade its platform. As reported by BTCManager in April 2020, the major exchange firm launched the Bitfinex Pulse, a social networking platform aimed at enabling better and valuable interaction among traders. 
Bitfinex also added support for Tether Gold margin trading early in 2020 to give traders 5x leverage. Back in December 2019, the crypto exchange platform integrated the Bitcoin Lightning Network for deposits and withdrawals.