Ether (ETH) Exchange Reserve Balances Hit a New Low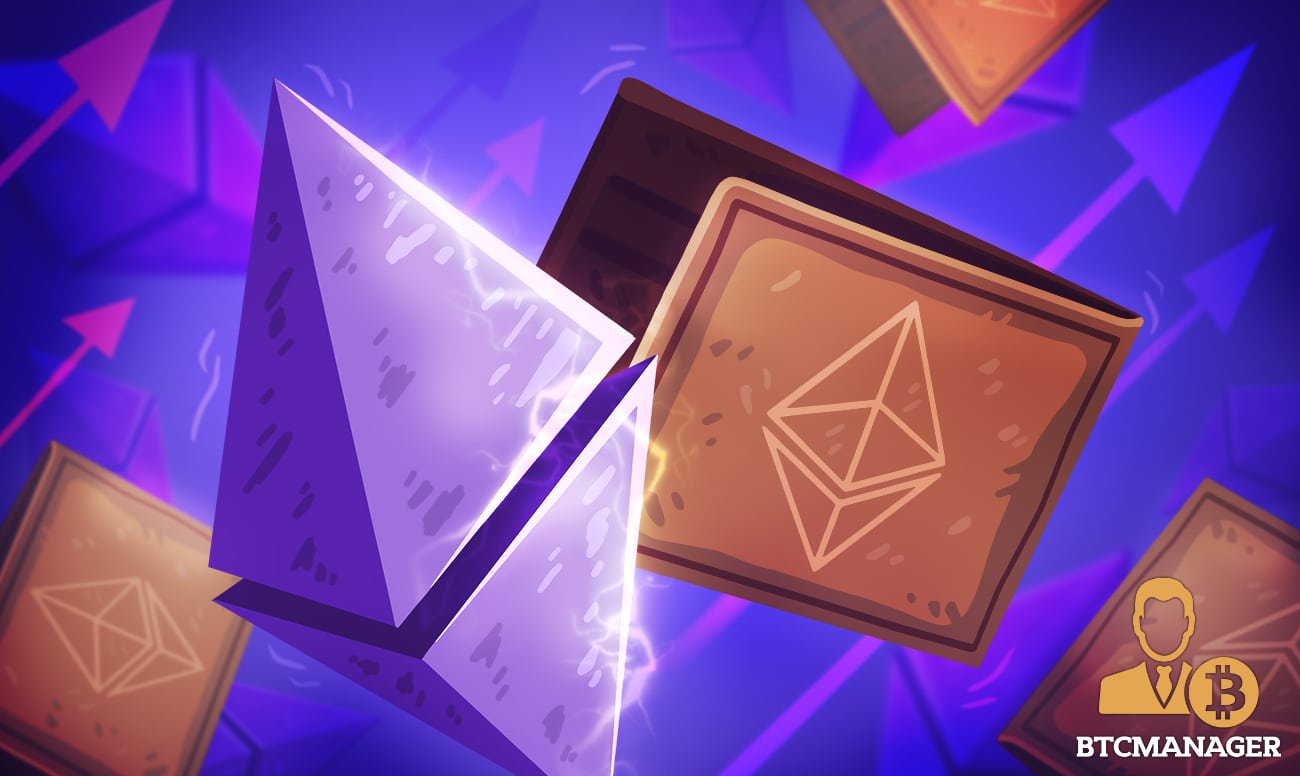 Data shared by CryptoQuant, an on-chain analytics vendor, shows that the ETH exchange reserves continue to decrease. After a slight increase when ETH hit $4,000 two weeks ago, the balances went down again when they remained at the $3,000 level. These signals show long-term accumulation of Ethereum continues. 
ETH Gains Stand at 784% in a Year
According to CryptoQuant, every dip in ETH is being bought on exchanges. Investors are purchasing cheap ETH to stake in ETH 2.0, which recently hit a new high.
After scaring investors globally with the price slipped over the past week, Ethereum is still trying to recover. It is the second-largest cryptocurrency by market capitalization. Over the last day, it has been down 5% and is trading at around $2,900. 
Last week ETH prices fell due to issues from China. Earlier this week, traders dumped crypto assets after a tumult in China's heavily indebted property market. It prompted a sell-off across the global stock markets.
The Current Crypto Market Situation
This week, the market began to rebound, but another sell-off started after the People's Bank of China deemed crypto transactions illegal. The Ether bulls are pushing the price above the $3,000 mark, a psychological resistance level.
The decrease in exchange platform reserves indicates a massive withdrawal of coins from the markets. Customers are storing Ethereum in cold wallets for long periods, relieving pressure on the seller's market. 
The greater the strength of this trend, the faster the Ethereum rate will rise in the future. The recent collapse of the crypto market shook investors. However, this fundamental factor indicates investors' willingness to hold the currency even in the worst-case scenario for all cryptocurrencies.
Institutional Demand is Rising
The recent gains were pushed by a bullish report from JPMorgan Chase too. The data showed institutional investors had started increasing their exposure in Ether markets.
JPMorgan analysts attributed investors' interest in Ether to the ongoing craze in the decentralized finance (DeFi) and nonfungible token (NFT) sectors. They also noted that the 21-day average Ethereum Futures premium has risen to 1% over spot ETH prices. The data cited the Chicago Mercantile Exchange data since August.
The JPMorgan analysis came simultaneously as a record amount of Ether tokens were withdrawn from all crypto exchanges. At the time of publication, net ETH reserves on trading platforms stood at 18.44 million ETH. The value is down from 23.94 million ETH the previous year.
PostyXBT, an independent analyst, also predicts a possible further price rebound in Ether markets. He notes that the cryptocurrency's recent declines have pushed it inside a classic accumulation range.
Weekly close equally as important for #ETH today as price tests the previous range highs as support.

Seems like a logical area to make a higher low and I have bought more here for long term bags/swing trade.

RR looks favourable after a 33% correction from the local top. pic.twitter.com/aV77HGsIv9

— posty.eth (@PostyXBT) September 26, 2021