Ethereum's Berlin Hard Fork will Activate in April; EIP-1559 is Now Under Review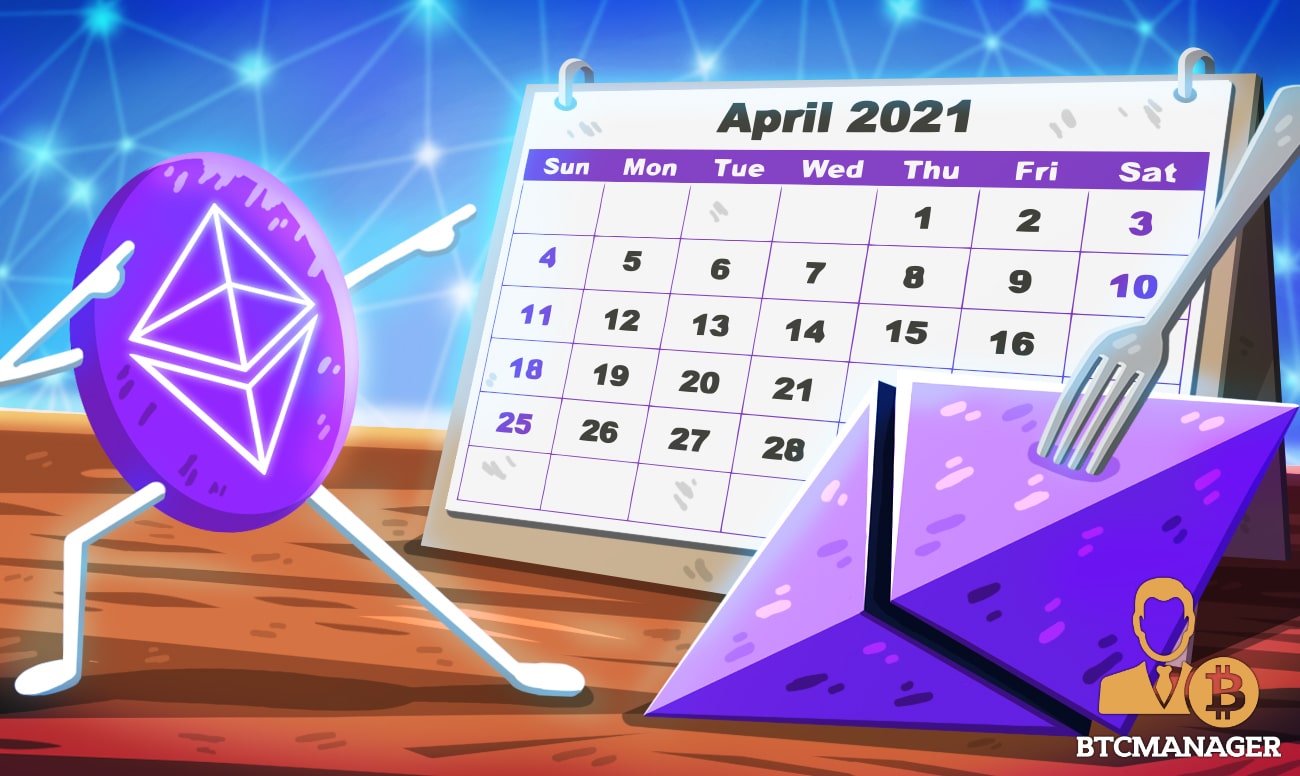 Berlin Hard Fork's activation date has been penciled at block height 12,244,000, or on April 14, following an Ethereum All Developers meeting on February 19.
From Istanbul to Berlin, Ethereum is Building
Ethereum currently operates two independent chains: Proof-of-Work and Proof-of-Stake.
The Berlin Hard Fork will mark the end of the Metropolis Era. It is a crucial phase in Ethereum's history executed in two phases—Byzantine and Constantinople—comprising several forks, including Atlantis, Istanbul, eventually culminating in Berlin.
The Berlin Hard Fork
Specifically, the upgrade sets the ball rolling for the final transition from the inefficiencies but the security of Proof-of-Work, to a staking network during Eth 1.5.
However, the result of yesterday's decision comes at the background of delays and fears of a damaging hard fork.
This upgrade was earlier scheduled for June 2020. But it was observed that most node operates relied on the Geth client.
Therefore, a fragility could be devastating, wrecking the network. Accordingly, developers opted for caution over speed and now postponing the upgrade to April 14.
Even so, before activation, there will be at least four trials before deployment. As James Hancock, the Ethereum hard forks coordinator, laid out in January, the Berlin Hard Fork ships five Ethereum Improvement Proposals (EIPs).
https://twitter.com/JHancock/status/1351519606590955522
In preparation, James also released a checklist to determine whether each EIPs has been merged to existing clients: Geth, Besu, Nethermind, and OpenEthereum.
Some of the changes introduced by these EIPs include an update on how the heart of smart contracting (EVM) interprets code. Others are improvements for better Gas efficiencies and better protection of the Ethereum network against Denial of Service (DDoS) attacks.
EIP-1559 is Under Review
Meanwhile, as an immediate means of addressing rocketing Gas prices, EIP-1559 is now under Review, according to GitHub.
The proposal is part of an intervention to tame the rapidly expanding Gas fees by overhauling the current first-auction system. It introduces a BASE FEE In ETH (that's destroyed) and a miner tip.
The successful mining pool will earn block rewards. However, if implemented, the proposal will bring more predictability in Gas as the end-user takes over the driving seat in determining Gas fees.
As BTCManager reports, Ethereum developers are working on Eth2 Phase 0 Beacon Chain. The parallel chain now holds over $6.2 billion of staked funds.