Ethereum Completes the Merge Upgrade: Has It Affected the Network's Inflation?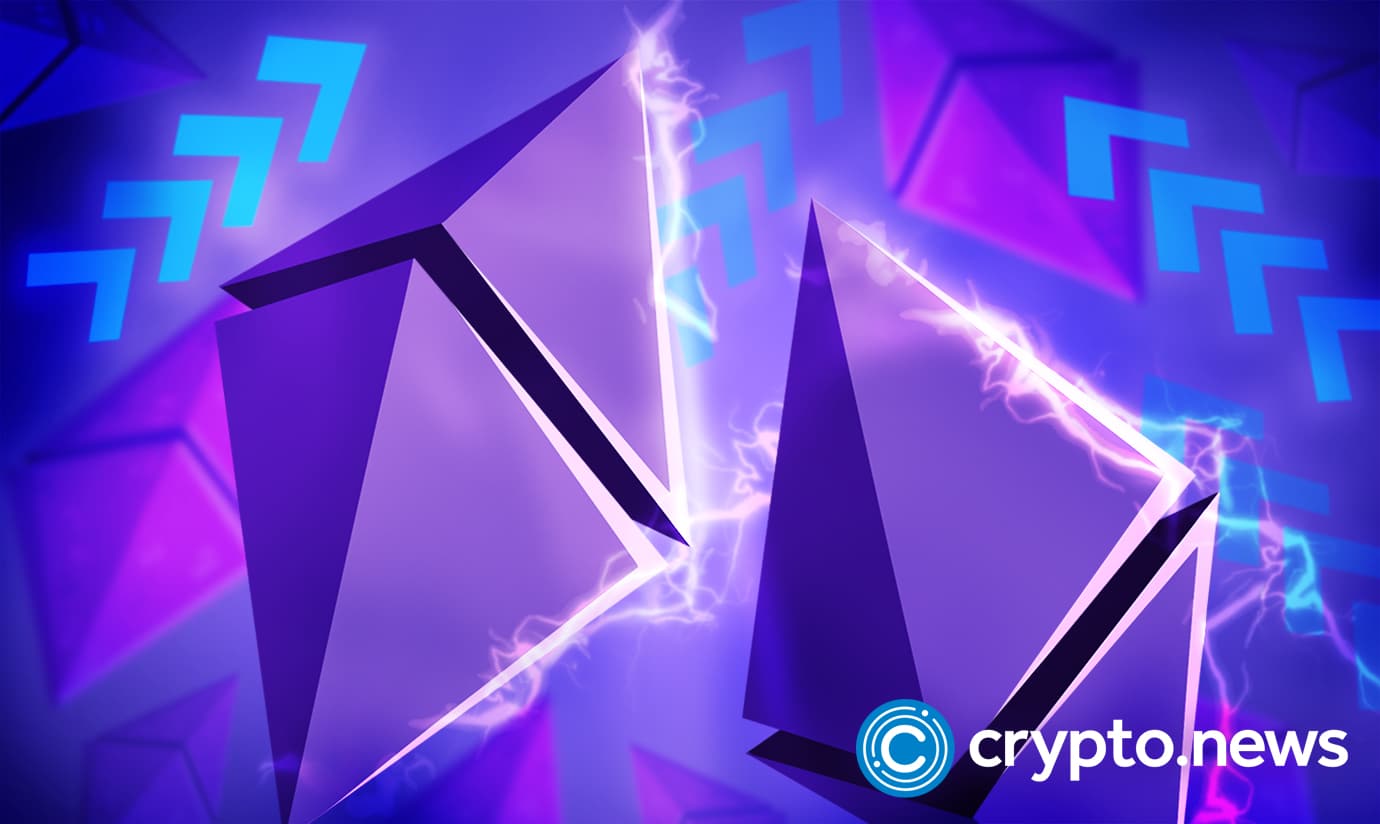 Ethereum completed a major network upgrade, marking the crypto world's most ambitious software upgrade to date and paving the way for changes that could fuel increased commercial blockchain usage. The upgrade, known as the Merge, was completed in the early hours of Thursday, according to a tweet by Ethereum co-founder Vitalik Buterin.
Software Updates Resulted in Decreased Network Electricity Usage
After the transition, the network's native token, Ether, which was stored in specialized wallets known as "staking wallets," was used to order transactions instead of power-hungry machines. As a result, it is predicted that Ethereum will use 99% less energy.
Such a revolution had never been attempted in the history of crypto, much less on Ethereum, which is home to 3,500 active decentralized apps, from exchanges to games, that collectively handle billions of dollars worth of cryptos. The Merge, which has been in the works for years, doesn't alter how Ethereum operates for end users. Still, it is a crucial first step toward additional enhancements that will make the network faster and less expensive and should further boost its reputation and adoption.
The Merge altered Ether's properties, making it more similar to yield-bearing securities. According to tracker Staking Rewards, Staked Ether will generate a return of around 5.2% after the Merge. The coin should become more appealing to investors when combined with an expected net decrease in Ether token supply soon after the update.
The Ether token has dropped more than 50% this year after increasing five-fold in 2021. Over the last month, its performance has become more closely aligned with that of Bitcoin, the world's largest cryptocurrency.
The Merge software upgrade is named after the existing Ethereum blockchain, which will be combined with a parallel network that has been running for almost two years to test the proof-of-stake concept. The upgrade has been in the works for over seven years.
The Risk of Bugs and Other Hiccups Remains
Based on what happened after previous Ethereum software updates, the Merge could be followed by days or even weeks of hiccups. Concerned about bugs and hacks, crypto exchanges such as Coinbase Global Inc. halted Ethereum-related withdrawals and deposits during the software upgrade. Aave, a crypto lender, had suspended Ether borrowing ahead of the Merge.
The likely creation of copies of Ethereum that still use power-hungry computers known as miners adds to the worry. These forks, such as EthereumPOW, generate copies of Ether coins distributed to all mainstream Ether holders. The tokens may be worth something. However, the existence of multiple Ether versions, each running on a different chain, may confuse and give rise to attacks and scams. Copies of other tokens running on forked chains can, too.
While all current Ethereum apps and wallets have been replicated on the forked chains, most apps are likely to be broken, as key players such as USDC stablecoin issuer Circle and oracle provider Chainlink have stated that they will not support the forked versions. It remains to be seen whether the forked chains will be viable in the long run.
For years, large teams of Ethereum developers from all over the world have worked on the Merge. They debuted Beacon Chain, a parallel network testing the ordering of transactions via staked coins, or a system known as proof of stake, in late 2020. Beacon was merged with the main Ethereum network using miners in the Merge, making Beacon Ethereum's way of testing the ordering of network transactions.
Fewer Ethereum by Next Year Due To Post-merger Ruleset Changes
Post-Merge data shows that 297,000 ETH will be burned annually at current rates, with issuance dropping from 3.78% per year to 0.22% to 0.25% per year. Miners would have produced 4,931,000 ether per year before The Merge changed to PoS; annual issuance has dropped to 603,000 new ether per year.
ETH has a circulating supply of 120,583,249 ether, worth $158.57 billion at current exchange rates.
If Ethereum never merged, the total supply would be around 125,514,249 by September 19, 2023, without accounting for EIP-1559's burn rate.
However, With the burn rate and post-Merge rules, ETH's total supply by September 19, 2023, should be 120,889,249, or 4,625,000 ether less than under previous PoW consensus rules. ETH supporters believe that similar to Bitcoin's halving characteristics, the rule, as mentioned earlier, changes will make Ether harder than traditional sound money, or as proponents call it these days, 'ultrasound money.'
Ethereum's Price May Have Taken a Hit
"People may have expected that a successful Ethereum Merge event would lead to a price increase, but the price fell by 10% over the past week," says Austin Kimm, Director of Strategy & Investments at the MetaFi ecosystem Choise.com. "This comes as no surprise. The Merge's success was predetermined. Markets always price in what they anticipate and overreact when it does not occur. Consider the recent drop in all stocks and cryptocurrencies when inflation in the United States was only 0.2% higher than expected. As a result, a successful Merge was already assumed and resulted in no price increase."
This was then followed by comments from the SEC that after the Merge, Ethereum is now a security since people will be able to earn on other people's actions. This did take the market a little by surprise, and with no other good news on the horizon, the price has taken a bit of a hit.