Ethereum-Based DeFi dApps Usage Surged by 778%, Says DappReview Report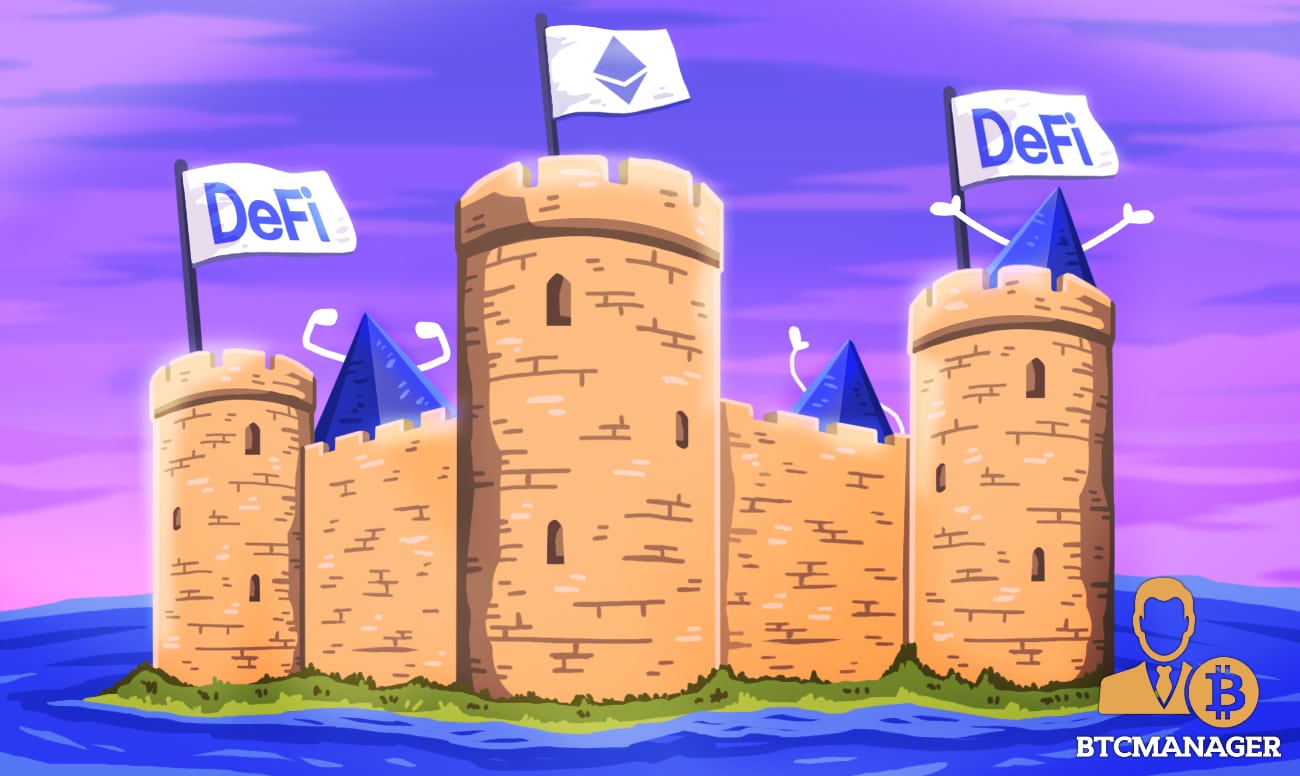 According to a report by crypto analytics site DappReview, dApp transaction volume increased exponentially over the last year, with Ethereum-based (ETH) decentralized finance (DeFi) projects comprising the bulk of these transactions. DappReview tweeted the report on April 8, 2020.
ETH-Based DeFi Projects Leading the Way
Shedding light over the rising use of dApps by users, DappReview's latest report notes that despite the turbulent times witnessed throughout 2019, it eventually turned out to be more than a decent year for blockchain-based dApps. In particular, the nascent DeFi sector witnessed unprecedented growth in 2019.
2020 Q1 #Dapp Market Report is here!

Highlights –
1. $7.9 B volume in total, ⬆️82.2%
2. ETH -based #DeFi are growth driver, ⬆️778%🚀
3. Active addresses ⬇️22.1%
and more… #NFT #Cryptoart

Full report👇https://t.co/uXfDuAOJ3t

— DappReview (@dapp_review) April 8, 2020
The number of dApp transactions that occurred in Q1 2020 increased tenfold over the same period in 2019. Specifically, a transaction volume of more than $8 billion spread across more than a dozen blockchain networks were executed in Q1 2020 – roughly translating to an increase of more than 82 percent.
The transactions, however, were mostly led by the top three blockchains which comprise of Ethereum, TRON (TRX), and EOS. In fact, these three blockchains account for close to 99 percent of dApp transactions that took place over the recorded period.
However, the figure that stands out in the report is related to the number of transactions processed by ETH-powered dApps. Per the report, transaction volume across ETH-based dApps has skyrocketed by as much as 800 percent over the last year. The vast majority of these DeFi platforms utilize ERC-20 tokens instead of Ethereum blockchain's native digital token – Ether.
The vast majority of these ERC-20 tokens were used within exchanges and finance apps. These dApps, according to the report, accounted for transaction volumes of $2.34 billion and $2.95 billion, respectively.
TRON and EOS Not Too Far Behind
Closely following Ethereum is the TRON blockchain network that also had a significant contribution in propelling DeFi use over the past year. However, compared to 2019, the transaction volume across TRON dApps witnessed a steep tumble – falling by about 73 percent from $1.57 billion in 2019 to $411 million in 2020.
A similar downward trend was observed in smart-contract platform EOS whose dApp usage fell by 11 percent in Q1 2020 compared to Q1 2019. EOS experienced most of its dApps being used for casino activities, the report noted.