Ethereum exchange deposits surge while staked ETH hits ATH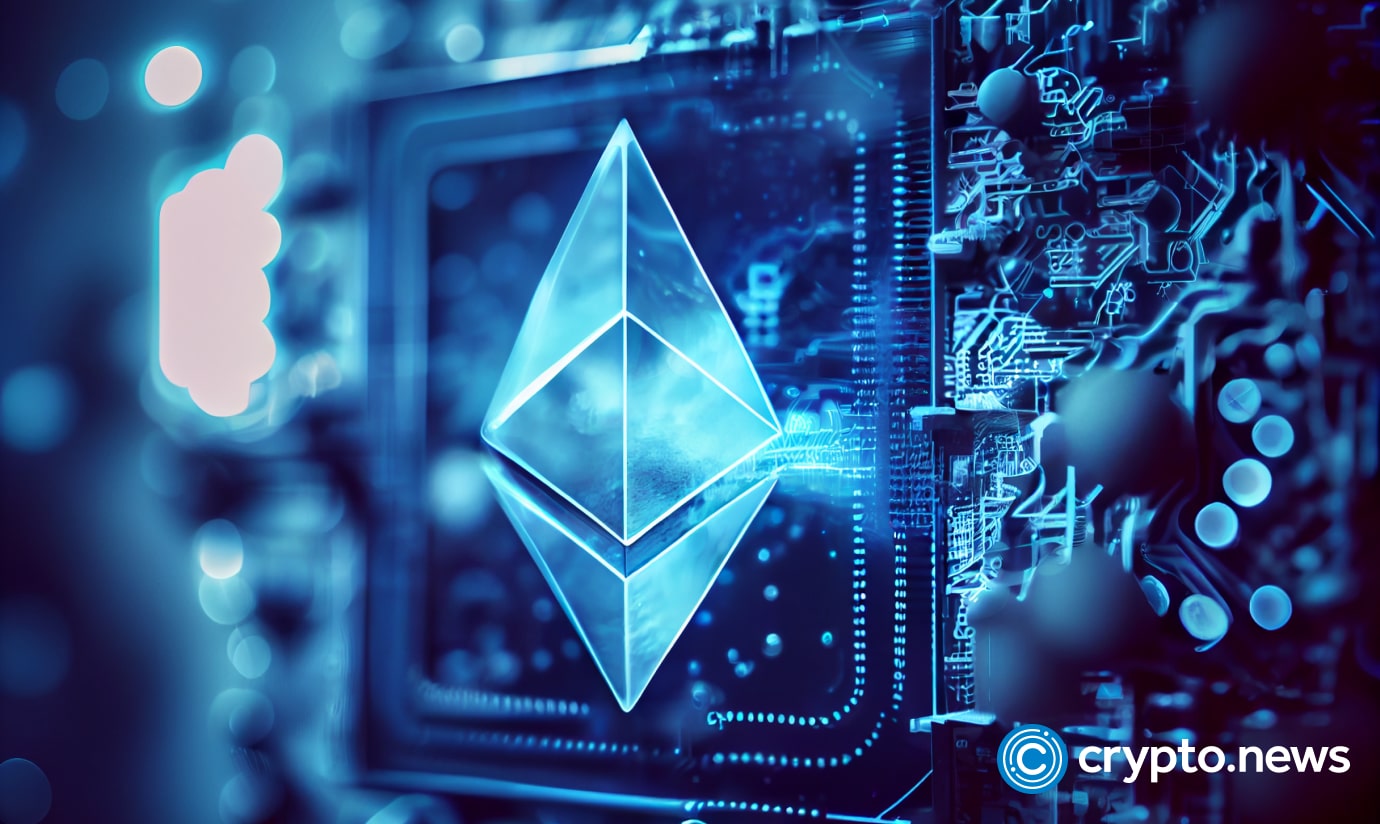 Ethereum (ETH) sees market uncertainty as exchange deposits recently surged to a one-month high. Staked ETH on the Ethereum 2.0 deposit contract hit an all-time high.
According to Glassnode, the value recently reached a one-month high, clocking in at 2,145.
This indicator, which measures the flow of ETH into exchanges, typically raises concerns among investors. An increase in exchange deposits often signals bearish sentiment, implying a potential surge in selling pressure. 
Investors seem eager to send their ETH holdings to exchanges, possibly anticipating a downward trend in the market.
Moreover, a historical perspective adds depth to this concern. The last time the hourly chart recorded over 2,000 ETH deposits was in June, coinciding with ETH's surge above $1,900. Subsequently, ETH experienced weeks of consolidation on the back of the spike in exchange deposits.
On the other side of the spectrum, the second metric paints a more optimistic picture. Glassnode reports that the total value of the Ethereum 2.0 Deposit Contract has soared to an all-time high of 28,595,373 ETH.
This figure represents a substantial 23.8% of the total circulating ETH supply. The metric signifies the amount of ETH staked by investors and locked in the Ethereum 2.0 deposit contract.
Intriguingly, while the Shanghai upgrade in April allowed investors to withdraw their ETH tokens from the deposit contract, deposits continued to increase. This steady uptick suggests growing confidence and has persisted until now.
What makes this metric particularly bullish is its potential to reduce selling pressure and contribute to a deflationary trend. As more ETH gets staked and locked in the deposit contract, fewer tokens remain in circulation, which can drive up the token's value.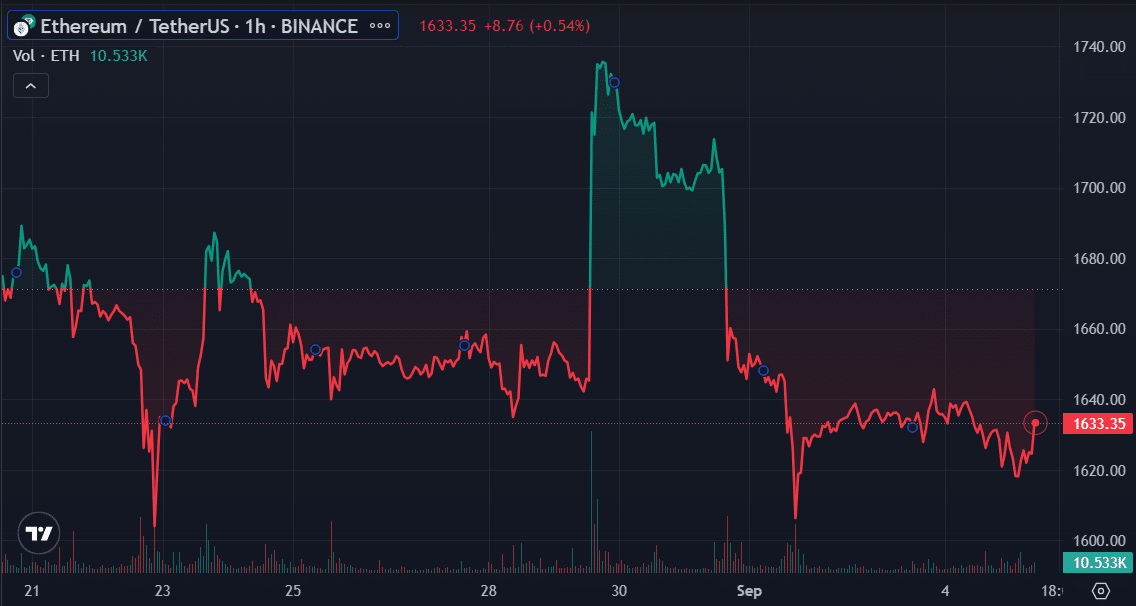 Meanwhile, ETH has continued to shed off its value since hitting the $1,745 high on Aug. 31. Despite the consistent drop. The asset has defended the psychological support at $1,600 firmly, hedging against declines below the threshold. ETH is trading for $1,628 at the time of writing.