Ethereum's Largest Mining Pool, Ethermine, Launches Ethereum Staking Service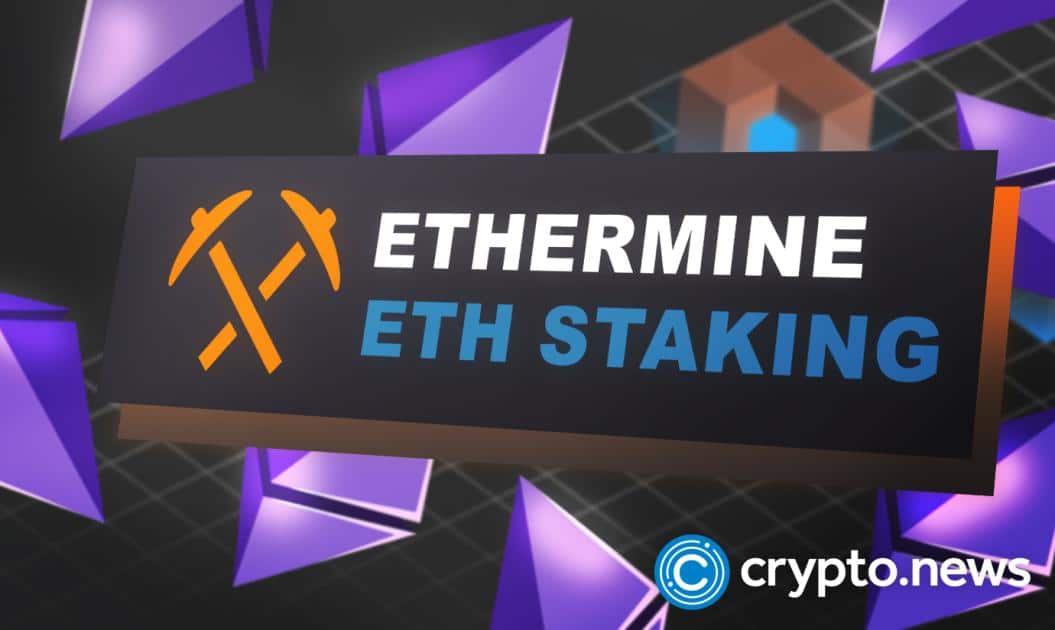 On August 30th, Ethermine, the largest Ethereum mining pool, announced a new service called Ethermine Staking. This service allows users to pool their Ethereum together for staking without first becoming a validator.
Ethermine Launches Staking Service
Ethermine, the biggest Ethereum mining pool, stated last week that it would not support Ethereum PoW hard forks. Therefore, it advised miners to move to other platforms.
Recently, Ethermine announced on Twitter that it has launched a new service called Ethermine Staking. This new service would help to increase the usage of the protocol after the Merge.
This staking service allows Ethermine users to pool their Ethereum holdings together for staking. This would enable them to earn interest on their staked ETH following the Merge in September.
According to the report, users can stake funds of about 0.1 ETH ($159). However, United States users cannot participate in the staking service.
Additionally, the platform offers stakers a 4.3% Ethereum interest rate annually. Ethermine's latest initiative would thrive due to the removal of barriers and low-entry funds.
Ethermine Will Not Support Hard Forks
Usually, solo staking needs an amount of at least 32 ETH ($51K) before users can stake their funds. Hence, Ethermine's foray into the staking sector is likely to flourish.
Over the past months, Ethereum has been in the spotlight due to the upcoming September Merge. This Merge would mark the transition of Ethereum from the PoW (Proof-of-Work) to PoS (Proof-of-Stake) consensus mechanism.
Meanwhile, the Ethereum community has been working to have a smooth transition. However, some community members are not happy about the Merge and suggested a hard fork.
In other news, the co-founder of Ethereum, Vitalik Buterin, wants to launch a book about the proof of stake network. The book talks about the making of ETH and Blockchain technology.
Vitalik Buterin to Release a Book in September
The book comes at a time when developers argue over the PoS and PoW consensus mechanism. Buterin announced the book on Twitter earlier today.
According to his tweet, readers can get a signed digital copy of the book on the Gitcoin platform. Also, the Ethereum co-founder plan to officially launch the book on September 27th, two weeks following the Merge.
According to Gitcoin, the writings were collected from Buterin's essays before and after the rise of ETH. It is a compilation of his writings on Ethereum over the years.
As Ethereum gears up for the journey ahead, the bulls have been showing huge support today. By press time, Ethereum was trading at about $1,601, an increase of 1.38% in the past 24 hours.