Here's How to Use Ethernity Chain's ERN Token on OpenSea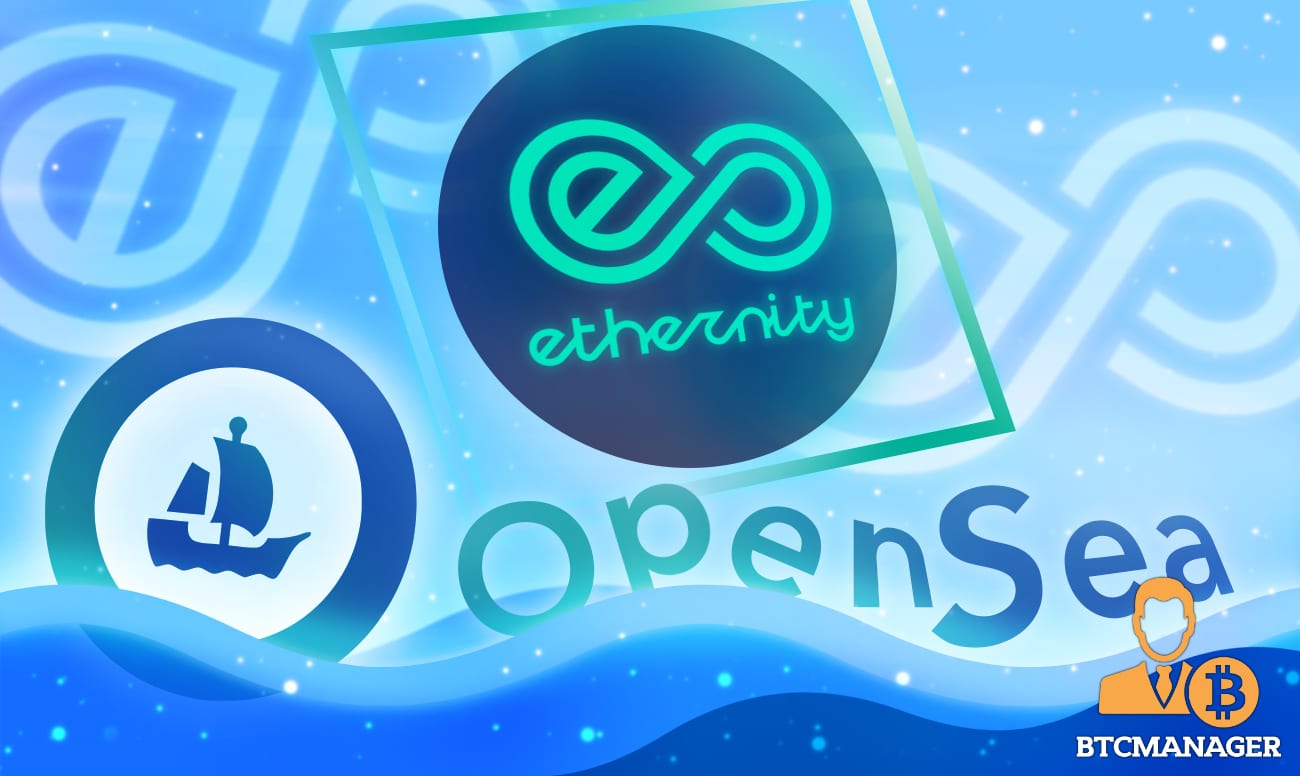 Community-oriented NFT platform Ethernity Chain's native coin ERN is now available on OpenSea as a payment method. Here's how to use it.
Using ERN on OpenSea
Leading non-fungible token (NFT) marketplace OpenSea recently introduced support for Ethernity Chain's ERN coin which enables buyers on the platform to pay for NFT collections via ERN.
However, to be able to successfully make transactions with ERN, users must enable purchases manually through their OpenSea account.
Here is how to do it.
1) If You Are Buying Ethernity NFTs
In case you are purchasing Ethernity NFTs, it is important to note that the seller must have put the NFT up for sale with ERN as a payment method.
2) Re-sellers of Ethernity NFTs
If you want to sell your NFTs, ensure that you choose ERN in the Drop-Down menu where you see the Ethereum logo.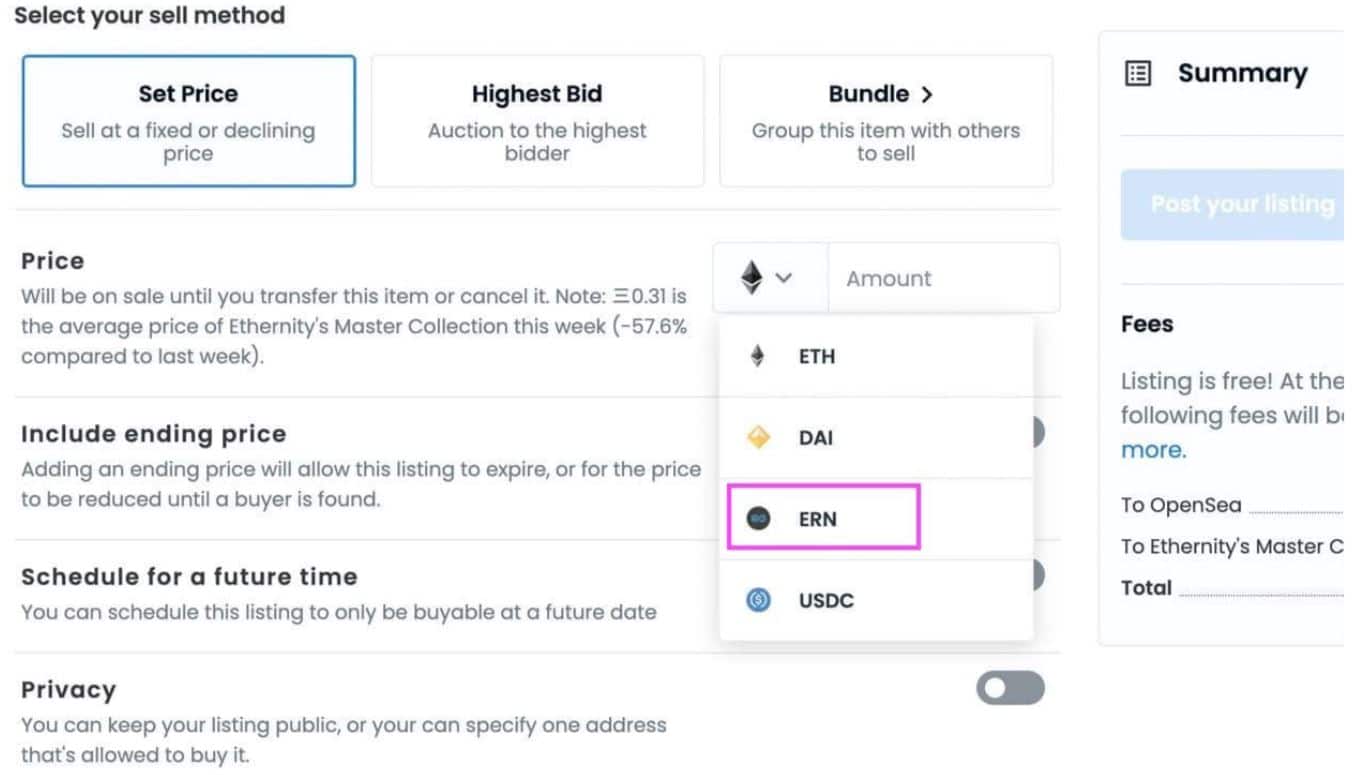 3) Selling Your Ethernity NFTs with ERN
Any NFT seller on OpenSea can accept ERN as cryptocurrency payment. To do this, just enable your collection and ensure that you include ERN in the payment tokens list.

In recent news, BTCManager reported that Ethernity Chain had released an exclusive NFT collection for football legend Lionel Messi.