European Bank to Issue Euro-Backed Stablecoin on the Stellar Blockchain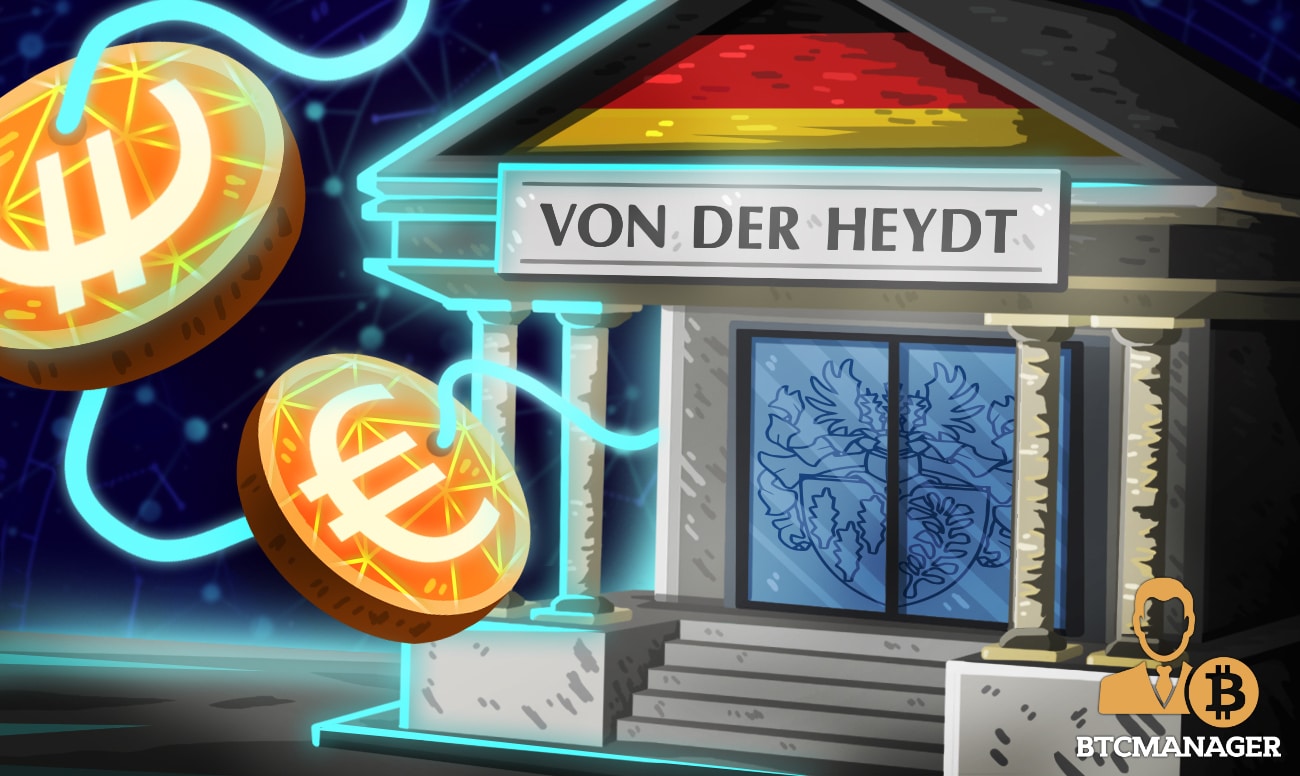 Bankhaus von der Heydt (BVDH), a 266-year-old German bank, is now issuing the first-of-the-kind Euro stablecoin on the Stellar blockchain in partnership with Bitbond, a CoinDesk report on Dec 9 reveals. 
A BVDH Euro Stablecoin on the Stellar Blockchain
The exchange won't be tradable at crypto exchanges since KYC is required. However, it stands to boost businesses seeking to work with legitimate banks complying with the government's laid down rules.
Bitbond will handle the tokenization and custody part as they are expert providers on that end. In their collaboration, the bank will now directly issue the Euro stablecoin on the scalable, finance-focused the Stellar blockchain.  
It will be an edge over other stable coin issuers. Often stablecoins are digital assets pegged to the USD/EUR/JPY, or any other fiat currencies backed by a country's sovereignty.
While they are helpful conduits, acting as shields against volatility, businesses are hesitant to use common stable coins like USDC and USDT because of the counter-party risks. 
The backing from an established bank in one of Europe's largest economies is a game-changer. 
Commenting, Lukas Weniger–the Head of Business Development of the Munich-based bank said:
"The stablecoin is a very sensitive product, and it requires a lot of trust from the users at the end of the day. So if we look at other projects, for example, Tether, there's a kind of a trust issue. It relates to the fact Tether is not publishing their audit reports and stuff like that."
Bitbond Working with the Stellar Development Fund
With a baked-in payment method–that cancels out the volatility of cryptocurrencies, Bitbond has the technology to improve issuance, settlement, and custody of digitized assets by leveraging the blockchain technology. It has already received approvals from Germany's BaFIN to tokenize bonds on the Stellar platform.
The provider has a partnership with the Stellar Development Foundation (SDF). Together with Tempo, they have issued a Euro stable coin.
Stellar Blockchain is "Stablecoin" Ready
In a blog post, SDF claimed that the Stellar blockchain was designed for stablecoins "even before stablecoin was a word." They explained that the blockchain was built with a core focus on asset issuance wherein redeemable tradable tokens backed by real-world assets can be minted. Towards that end, the blockchain has a toolkit for issuing stablecoins complete with requisite code and compliance functionality.
As BTCManager reported, the Stellar blockchain aims to be a go-to network for the Digital Dollar and governments around the world who want to issue CBDCs.