European Bank Ditches SWIFT for USDC Stablecoin Citing Faster Transaction Settlement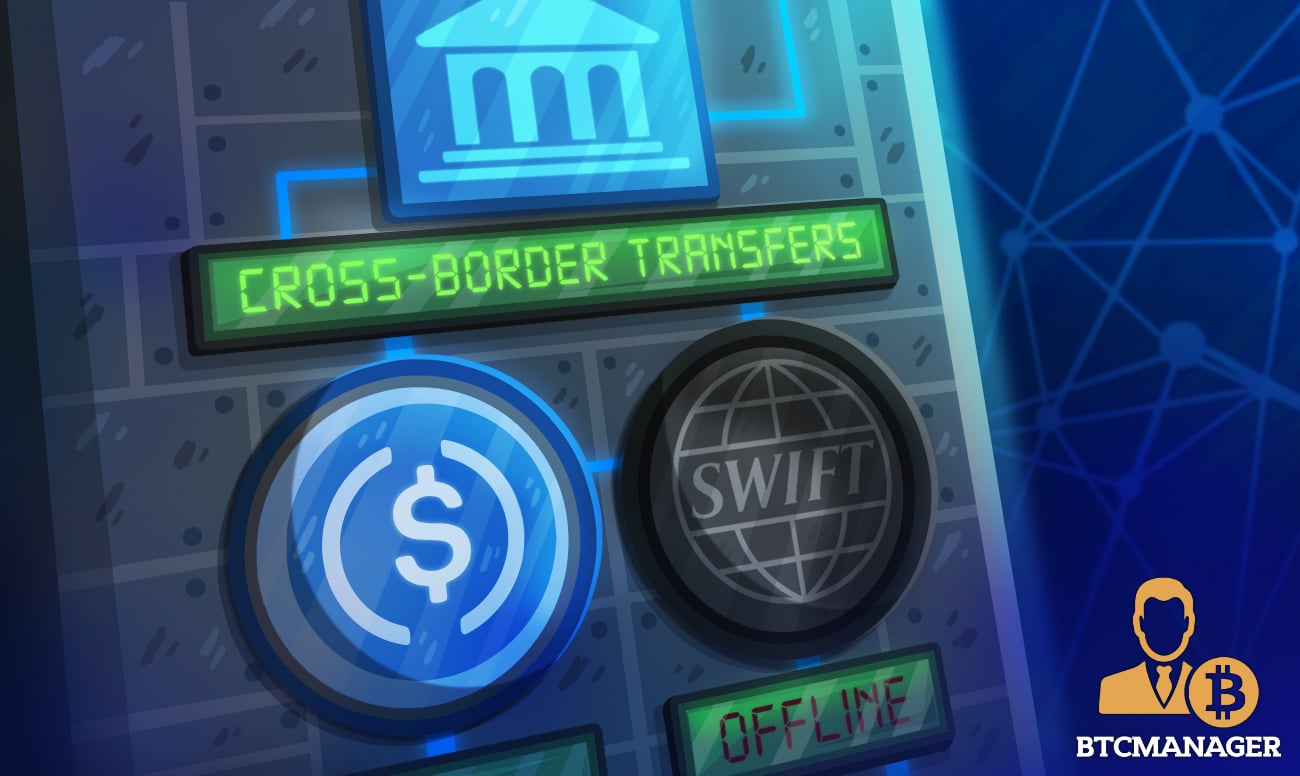 A leading European blockchain bank – Bank Frick – is mulling ditching SWIFT for Circle's USDC stablecoin to execute and settle payments more efficiently, Decrypt reports, June 10, 2020.
Bank Frick Embraces Stablecoin USDC
Liechtenstein-based Bank Frick the time-tested international interbank settlement service SWIFT for Circle's USDC stablecoin. The bank said the USDC can execute and settle payments faster than SWIFT.
Stefan Rauti, head of blockchain banking, Bank Frick, said:
"With the addition of USDC, we enable our customers to process USD payments quickly and token-based. Compared to the classic SWIFT procedure, the processing time is significantly reduced."
For the uninitiated, SWIFT, or the Society for Worldwide Interbank Financial Telecommunication, has been the go-to settlement service for banks and financial institutions the world over for various decades. In 2019, cross-border transfers over SWIFT's global payments innovation (GPI) topped $77 trillion.
However, with the growing popularity of blockchain-based payment solutions, a large number of banks are exploring the option of using stablecoins to further streamline their operations and save costs.
USDC, a dollar-pegged stablecoin co-developed by U.S.-based cryptocurrency exchange Coinbase and fintech firm Circle provides the stability of a strong fiat such as USD along with the robustness of digital currency.
The move by Bank Frick to use USDC signals a growing trend among financial institutions toward adopting novel tech solutions for better efficiency, says Jeremy Allaire, Co-Founder, and CEO, Circle. Allaire tweeted:
A trend we are seeing and expecting to surge in the year ahead — regulated banks adding support for USDC, which is becoming an significant alternative rail to value transfer for banks. https://t.co/xGblEbOouT

— Jeremy Allaire (@jerallaire) June 8, 2020
Banks Realizing the Benefits of Blockchain Solutions?
Bitcoin (BTC), the top cryptocurrency by market cap was launched so as to not allow a repeat of the 2008 housing financial crisis. One of the ideas behind Bitcoin was to give back the complete control of financial assets to the people who owned it. Consequently, this didn't sit too well with Wall Street as several banking giants have continually berated Bitcoin over the years.
This does not, however, mean that they don't see the value in the technology that undergirds the vast majority of cryptocurrencies – blockchain.
As reported by BTCManager on June 8, the central bank of Saudi Arabia had announced that it recently deposited part of its liquidity injections to local banks via a blockchain-powered system.