Europe's Busiest Port Launches Blockchain-Based Container Handling Pilot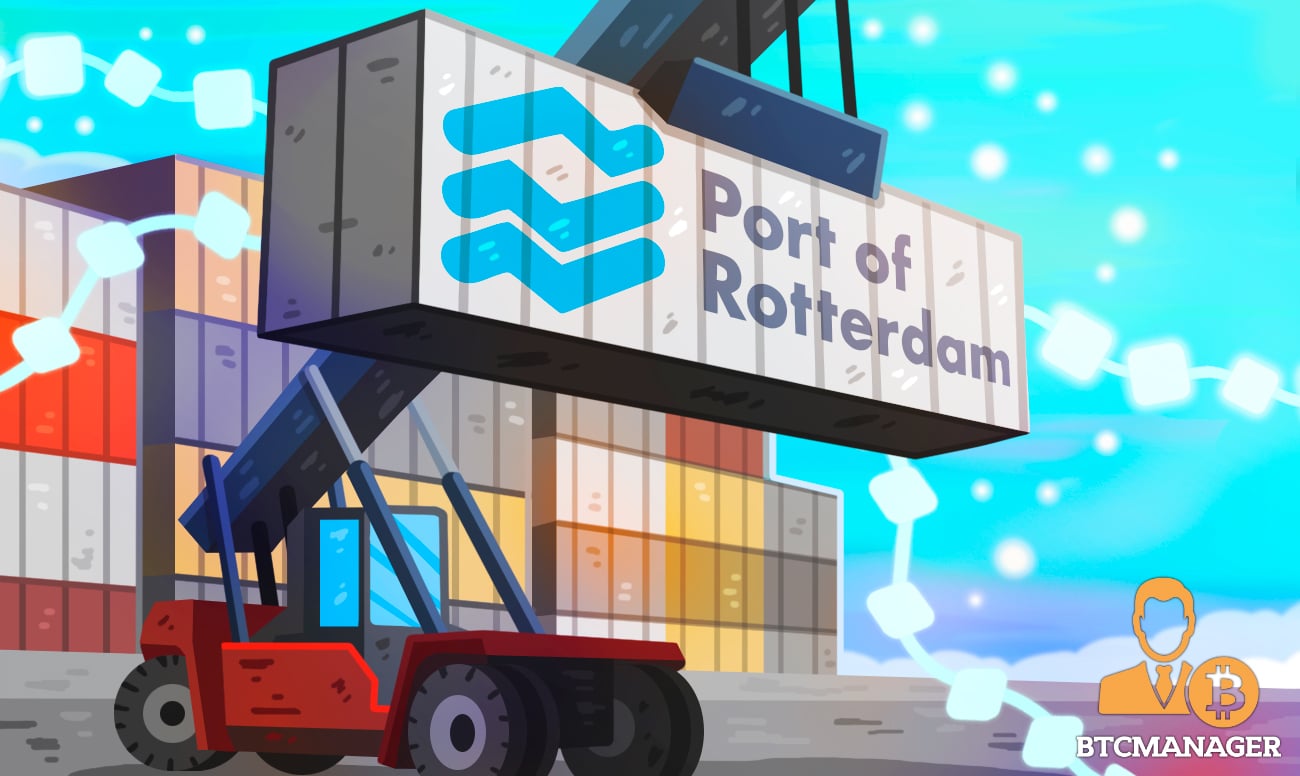 The Port of Rotterdam has launched a new blockchain-based pilot to make container handling safer and more efficient by doing away with the need to use a PIN code, reports Port Technology, July 9, 2020.
A PIN-free Blockchain Container Handling Pilot
In a bid to mitigate the possibility of frauds, the Port of Rotterdam – the biggest and busiest port in Europe – stated that it is mulling launching "Secure Container Release," a blockchain-powered application that, according to the authorities, is considerably less susceptible to fraud than the current PIN-based verification method.
Per sources close to the matter, the pilot is expected to be three months long and will involve some of the biggest stakeholders in the maritime industry, including Ocean Network Express, CMA CGM, Hapag-Lloyd, MSC, and Hutchison Ports.
As mentioned earlier, the Port of Rotterdam is the busiest port in Europe handling 14.5 million twenty-foot equivalent units (TEU) every year. Globally, the port ranks 11th eclipsed by the Dubai Port in the 10th position.
The collection of containers on the port is a notoriously complicated process that involves close coordination and communication among several parties including shipping companies, freight forwarders, transport firms, and terminals. A high synergy among these players is vital to ensure the safe release of the freight.
The proposed distributed ledger technology-based (DLT) pilot will explore ways to best improve the safety of the container release process throughout the chain, all the way from the shipping company to the end-user.
Tokenization to Ensure Safety
The pilot will reportedly tokenize the pick-up rights for the import of containers, meaning it will convert the pick-up rights from a PIN code into a digital token.
Commenting on the development, Emile Hoogsteden, Director of Commerce of the Port of Rotterdam, said:
"By taking advantage of new technologies, we can make our port operations smarter, swifter, more efficient and safer."
Adding:
"The current pilot project is a good example. During this project, the different participants will be using a blockchain application that enables them to safely and efficiently organise the release procedure followed by the various parties in the chain."
By tokenizing the PIN code, blockchain technology will help prevent the theft of authorization along the way, thereby making the process of release of containers safer for everyone involved in the process.
In similar news, BTCManager reported on May 27 that India's biggest private port operator had partnered with blockchain-based digital container logistics platform TradeLens to optimize its port operations and improve supply chain management.