Everything You Must Know About Bitmain's ASIC Miner For Ethereum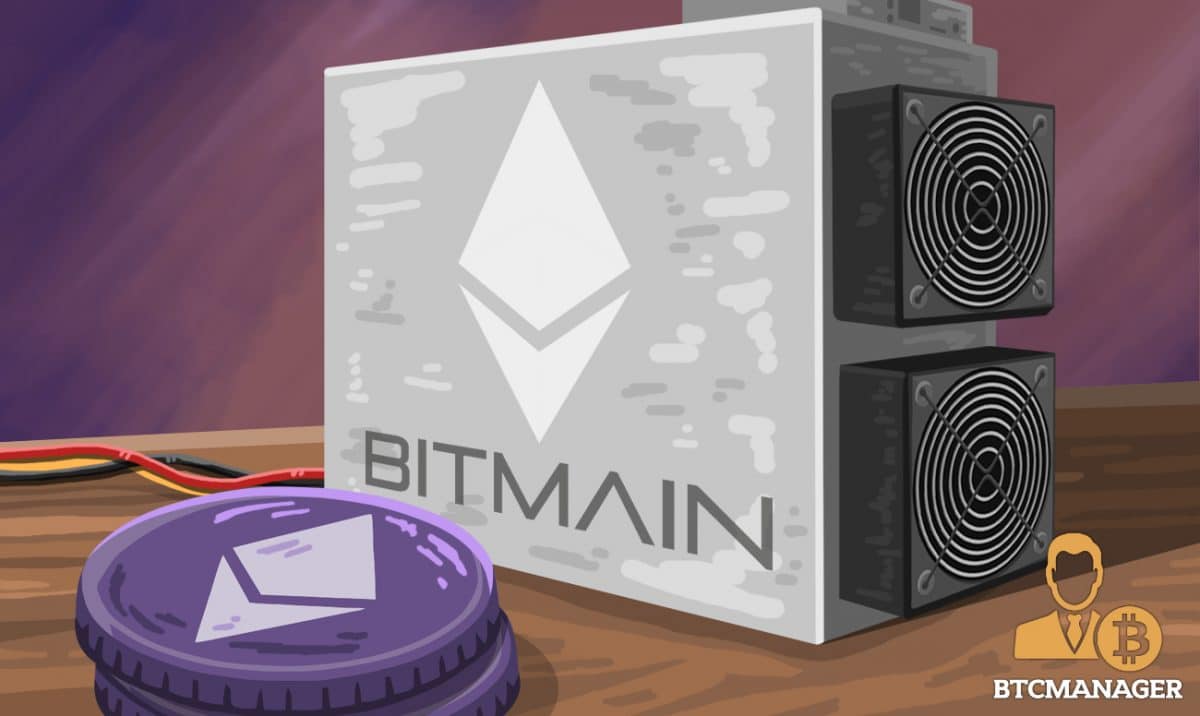 In an announcement via Twitter on April 3, Chinese tech giant Bitmain said that they would release their much awaited Ethash ASIC miner. The tweet confirms widespread speculations about Bitmain's product for Ethereum. The new ASIC will target the ETHash algorithm, currently used by Ethereum, Ethereum Classic and Ubiq.
Fair Purchase Regulations In Place
According to the website, the ASIC miners shall be available for purchase worldwide, except Hong Kong, Taiwan, and China, as these countries have opportunistic manufacturers who could bulk purchase and resell the mining units. Purchase orders are currently capped at one purchase per user account, and this has understandably put to ensure a fair distribution.
Bitmain has historically put purchase regulations in place, as it did with the previously released A3 and X3 miners. User accounts that attempted to bulk purchased were initially given account warnings, and later had their accounts banned.
Interestingly, Bitmain will only accept bitcoin cash (BCH) and US dollars as payment.
ETH Mining Has Big Demand
Mining ether has been a favorite of GPU miners after bitcoin, and the arrival of E3 ASIC certainly is happy news for many in interested communities. Previously, miners strapped together AMD and Nvidia GPU systems for mining purposes, but the specially designed E3 miner could certainly put a stop to that.
Bitmain also recently released a miner for CryptoNote coins such as Monero, but most of the coins in this ecosystem are fighting the ASICs by tweaking the algorithm, which was a hotly-debated topic.
The Technicals
The Antminer E3 targets a 180 MH/s for ETHhash, at 800W, and has a pre-order price of $800. In comparison to this, commonly used GPUs, like AMD's Vega 64, run at 40MH/s and use 250W, and are priced at $1,000 each.
Keeping in mind this price point, one would need four Vega GPUs to match the power of a single Bitmain E3 miner, and that would cost five times more.
Shipping of these mining units has been estimated in July, which suggests the company already has early samples back and is working to ramp up production now.
Early in January, it was reported that Bitmain reportedly placed an order of 20,000 wafers per month from TSMC for its Bitcoin-focused Antminer S9. In comparison to this, Nvidia orders a smaller volume, and with the launch of E3, this number would likely increase.
Confused with the potato equivalent? Don't be. A wafer is a thin slice of semiconductor material, such as silicon, used in electronics for the fabrication of integrated circuits
Ethereum Community Raises Concerns
The announcement certainly means alot to those from mining communities, as well as  those who are interested in setting up their own mining rig. However, the developer community expressed its concerns on GitHub and wondered if this move would make GPU mining obsolete and if it could lead to the centralization of miners.
Piper Merrium, an Ethereum developer, opened an Ethereum Improvement Proposal (EIP) #958, which gave a platform to the community to voice their inputs on this matter, and question if an Ethereum "hard fork" should be implemented.
Creating an ASIC-resistant network has to be the top priorities for many developers, who fear centralization which could control the network hashrate. Developers also voiced that such an update should be implemented soon, as the presence of ASICs on the network would make it difficult to transition to a POS system, which the Ethereum foundation hopes to shift towards.
Shifting to the economics of the miner, one developer, QuintLeo, was of the opinion that Bitmain was simply offloading its unsold A3 Miners. QuintLeo stated:
"IMO these are just rebadged version 1.0 of their ASICS that they wanted to get rid of and profit from. Else why on earth they would sell them for a mere $800 when a 180 MH/s mining rig costs ~$2500 at minimum to build? Because they have a very short time available to make their price back before they become nearly worthless when ETH goes proof-of-stake."
BTCManager Calculates Potential Profits
To verify its economic viability, we calculated a potential return from using the E3. Using 180 MH/s and 800W, electricity cost of 10.27 cents per kW/h, and current difficulties, we estimate a profit of only $4 per day.
Surprisingly, in order to break even, you'd need to run the miner for about 200 days.
Bitmain Not the Sole Ether Miner Manufacturer
While Bitmain represents the first commercial instance of a company marketing its products, there are several other companies that are currently developing ETH miners. Christopher Rolland, an analyst from Susquehanna International Group, said:
"While Bitmain is likely to be the largest ASIC vendor (currently 70-80 percent of Bitcoin mining ASICs) and the first to market with this product, we have learned of at least three other companies working on Ethereum ASICs, all at various stages of development."
Wall Street Not Impressed
According to previous reports, Bitmain equaled NVidia in profits this year,  with analysts estimates that most of Bitmain's revenue is generated by selling mining rigs powered by the company's chips.
On March 26, Susquehanna lowered its price targets for AMD and Nvidia shares, citing "impending competition from Bitmain in ethereum mining."
Ethereum mining-related sales account for about 20 percent of AMD's sales and ten percent of Nvidia's revenue, according to the firm.
Other ETHhash Coins Consider Options
Ubiq also uses the same algorithm as Ethereum, namely ETHhash, so Bitmain's new ASICs could be used on this network too, along with Ethereum Classic.
While there is no clear indication of ASICs being deployed on the Ubiq network, the community is watching for signs such as an increase in hashrate. In fact, the upcoming Escher airdrop, which are governance tokens, could form a part of the solution, with Ubiq stakeholders using these airdropped tokens to decide on the best path forward.
I have feelings about it either way, this will be key think to vote when $ESCH voting goes live next month

— Alex Sterk (@alex_sterk) April 3, 2018
As for Ethereum Classic, it is not entirely clear what path they will take, but the community has engaged in a lively debate.