Exclusive Interview: Hacken and TTC Protocol Partnership Makes DApps Easier Than Ever Before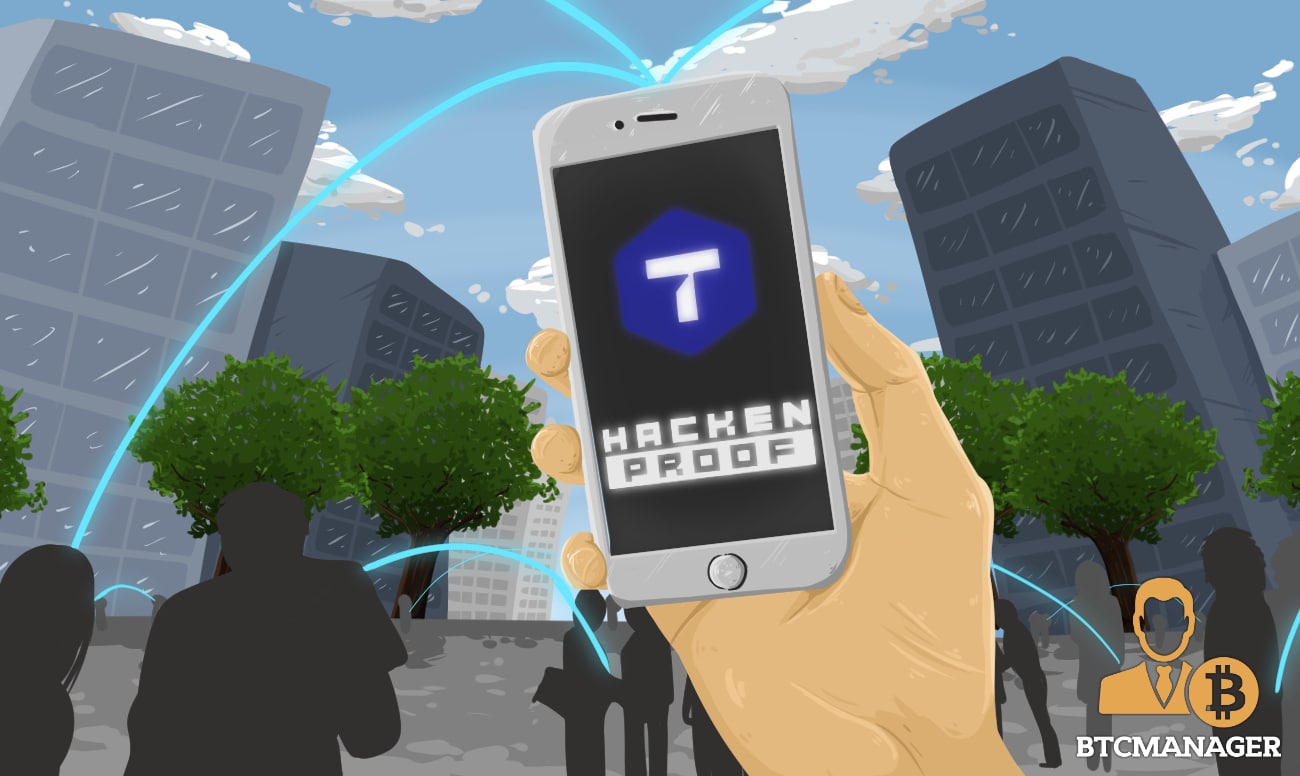 TTC Protocol made a partnership with HackenProof on September 17, 2018, creating a public bug bounty to secure TTC Protocol's blockchain with the most extensive network of white hat hackers continuously stress testing the system.
Hacken has a track record that includes 40+ other blockchain projects that the Estonia based company is responsible for securing as well. While they do offer bug bounty programs, they are also capable of penetration testing, smart contract audits, and their renowned research reports.
TTC Protocol is a blockchain-based social media protocol akin to Steemit and allows users to be rewarded for anything a developer deems as valuable.  Applications that integrate the protocol can help promote desired actions, increasing user engagement.
The tokens could be used within the TTC Protocol, within the individual applications, or in another application that supports the TTC Protocol.
While there are many tools to interact with countless decentralized applications (DApps), making them hasn't gotten any easier since Ethereum made the idea a reality.
An Insight into TTC Protocol
I was able to talk to TTC Protocol's Vice President Chase Chang, as well as Jane Borshevan, the lead manager of HackenProof, a bug bounty platform launched by Hacken. I asked both every three questions regarding their newly founded partnership, and how it would help those interested in onboarding their applications within the blockchain.
How does the plug and play method (SDK) of tokenizing dApps play into TTC Protocol's overall plans?
TTC Protocol works to disrupt the unfair distribution of wealth within social networks, created based on the contributions of each participant. We define "social networks" as any place where users create and share the contents and interact with other members, including but not limited to: life sharing platforms, photo, and video sharing platforms, and social forums and communities for specific topics and purposes. (E.g. Git.eco is an open source community for developers, helping them to collaborate to build better products together.)
There are two ways to migrate more users to the TTC Protocol Ecosystem. Firstly, we can create our dApp and grow its user base, and secondly, we invite existing platforms and services to join the ecosystem, migrating their existing user base. Our fundamental strategy is to do the latter, focusing on the B2B partnership.
We believe that a B2B Partnership is a very effective way for a blockchain protocol to expand its user base and coverage because user migration is entirely a service provider's choice. While many people compare this to crucial tech innovations in past centuries, such as the birth of the internet or the rise of mobile, the difference is that for those innovations, users (or consumers) had a choice of migration, i.e., you had to purchase a computer and sign up for the service, or you had to purchase a smartphone and install an app.
Using an example of cloud services, if platform "A" decides to change its cloud service from AWS to GCP, the migration happens completely and instantly, without users' consent. Similarly, if social network "B" decides to integrate TTC Protocol into its service, the entire user base will be migrated to the TTC Protocol Ecosystem.
Our goal is to migrate 100 million users into the TTC Protocol Ecosystem by partnering up with social networks from different regions and countries, creating one community for all social networks. Even though we already have two amazing apps with a total user base of 23 million, we are looking for more regional leaders to invite into this ecosystem to compete on a global market scale. 
With that said, it was crucial to provide an easy-to-integrate solution to service providers. It will be an enormous hurdle if each partner has to understand the blockchain technology. We wrapped the entire blockchain technology and its benefits into a simple form of a Software Developer Kit (SDK). This is similar to how services integrate Google Analytics to collect data, services can incorporate TTC Protocol to incentivize users for their contribution, resulting in growth in both traffic and revenue.
Could you talk more about how tokenizing dApps works, for those interested?
Any social networks can apply to join the TTC Protocol Ecosystem through a program called TOP (TTC Onboarding Program) for assistance in the process. (Potential partners can apply via our website: www.ttc.eco)
The integration of SDK itself takes a minimal amount of dev resources, less than a day in most cases. This will link a dApp with TReE (TTC Reward Engine), which will reward users based on both (i) short-term contributions such as creating and interacting with high-quality contents, as well as (ii) long-term contributions such as maintaining the platform environment. dApp developers can customize and make specific adjustments to TReE to fit its dApp's particular features and purpose.
Incentivizing users will encourage people to produce more contents and stay active in an app. In the case of tataUFO (TTC Protocol's first dApp with 13 million registered users), its daily active rate has been increasing since the TReE was implemented.
Additionally, users can check and manage all their TTC Protocol assets from TTC Connect, a mobile wallet app by TTC Protocol. Users can transfer TTC with other accounts, bind all DAPPs with one click, and also participate in voting to earn rewards. Empowered by TTC Reward Engine (TReE), TTC encourages all TTC holders to participate in the vote mining. The sharing percentage of the rewards is, of course, open and transparent.
How has Hacken helped TTC in this partnership?
Being a blockchain-based protocol for social networks, TTC Protocol deals with sensitive data and a massive user base. A data breach would impact millions of lives, as one can see from the recent Facebook case. As a responsible project, TTC Protocol takes security issues as a top priority, ready to walk the extra mile to prevent any security breach of our blockchain infrastructure.
Hacken is one of the largest white hat hacker communities in the blockchain. Hacken helped over 40 blockchain projects around the world to generate safer and more secure environments. We partnered up with Hacken to run both penetration testing and a bounty hunter program on the TTC Protocol Testnet "Merapi."
After the close security checkup, TTC Protocol Mainnet "Rigi" will be officially launched, along with the launch of TReE.
Up Close with Hacken
I also reached out to Jane Borshevan, the lead manager of HackenProof, for an insight into the company's dApp ecosystem and future goals. 
Can you describe how you are helping the dApp onboarding process?
TTC Protocol is an Ethereum-forked blockchain platform. There is no general solution on how to make the platform secure, so, firstly, we help our client understand what it truly needs. Once the client understands their security needs, we help them define their bug bounty scope.
We also perform a high-level review of the platform to understand what our hackers will need to start the bug hunting process faster. After we finish reviewing the platform we develop a thorough how-to hack platform guide that serves as a quick start guide for bug hunters.
How do you see dApps changing how social media is conducted?
One of the main advantages of blockchain is lack of regulation. Each member of a social network is free to write what he thinks, and no one can block any user. One more important thing is user reputation — it is stored on blockchain so you can't cheat it. Votes, likes, and other activities are completely transparent.
On the other hand, such transparency and absence of regulation may lead to negative consequences. It's hard to predict how exactly social media will be changed, but it will be interesting to see where it goes.
Comments on the partnership with TTC Protocol
It's crucial that companies using emerging blockchain technologies make the necessary effort to secure their products. Our team is excited to bring a new mission-critical asset to the white hat hacker community and take up the challenge of making the TTC Protocol a secure product.
Thanks to both parties for their time for this interview.