Exclusive: Interview with He Yi, Co-Founder and CMO of Binance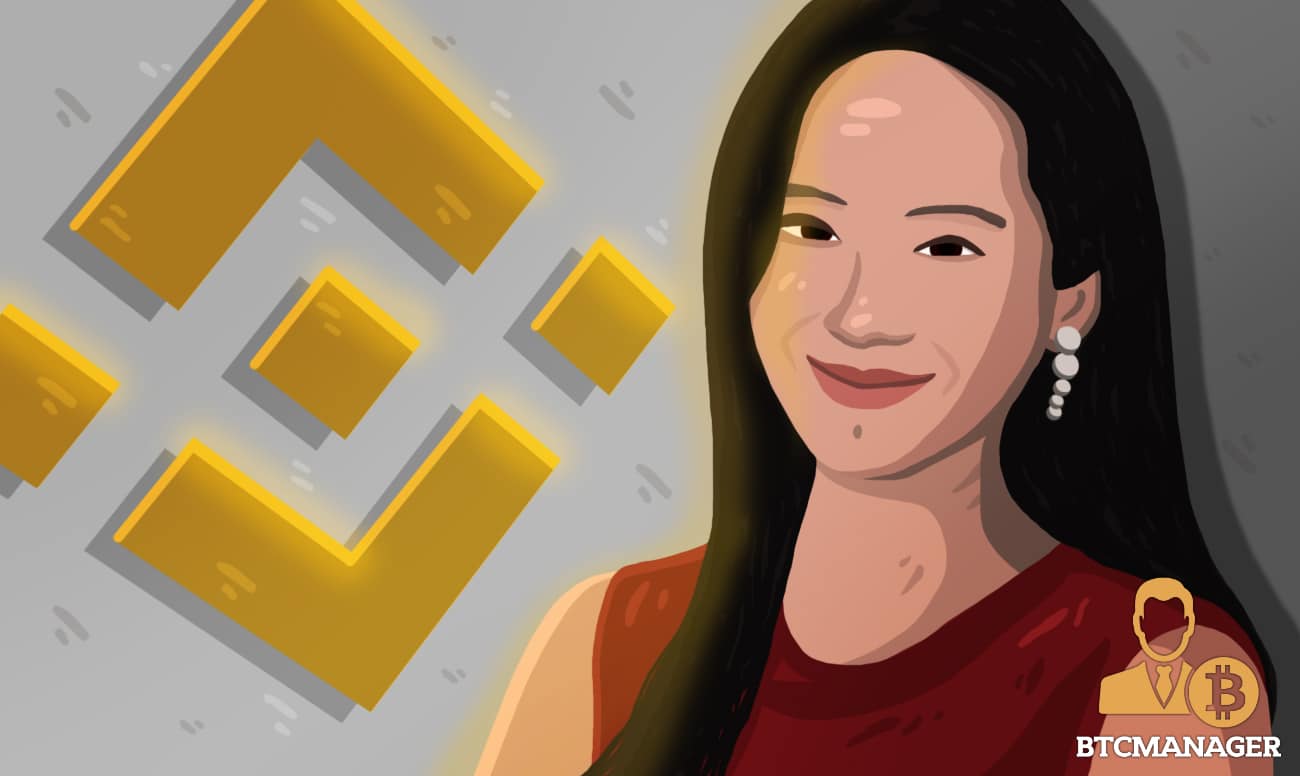 BTCManager had the pleasure of interviewing Binance's Co-Founder and CMO He Yi about Binance Open Platform, a new initiative undertaken by the well-known exchange that aims to make Binance's technology and resources public.
The official news came a few weeks ago but Binance has long since shown its intentions towards an increasingly decentralized infrastructure. With the launch of the Open Platform initiative, Binance is working to transform itself into an open platform and make it's future decentralized. The interesting thing is noting how Binance has chosen a different path from all the other projects in the crypto/blockchain industry. Launching in July 2017, Binance experienced staggering growth in 2017 and made to top 1 both thanks to the generally positive trend of the crypto and above all thanks to the excellent strategic choices made. And if we say in 2018 the company maintained strong momentum as the largest crypto exchange in the world, the year 2019 has witnessed its continuous expansion as it built its foundation to move towards a decentralized ecosystem. Binance has therefore taken the opposite path to other companies. It started up as a traditional (centralized) business, working relentlessly to create a public and decentralized platform. According to its founder, in fact, the road to decentralization is a long and delicate path that should not be rushed. The first move was the launch of Binance Chain and  Binance DEX, the latter is a service that allows its users to access exchange services in a decentralized way. Now the company wants to move on to the next level, allowing other businesses to use its technology and resources to enable more crypto access worldwide. Let's see some details of this initiative with Binance Co-Founder and CMO, He Yi.
BTCManager:

Could you explain what you mean with the Open Platform?

He Yi: Under the Open Platform initiative, Binance will open access to our technology and resources, in an endeavor to enable more crypto access globally. We believe the future of Binance is a decentralized open platform, and we have taken many steps in achieving this. 
If you look at what Binance did last year, you'll see we built a lot of new products and introduced new services, which we summarized as building a house. Launching in July 2017 as a crypto-to-crypto exchange, Binance has evolved into much more than that. We have built margin and futures trading platforms, many more fiat-to-crypto gateways, lending products, and staking services, to grow the crypto and new financial ecosystem. 
But what we are doing is not only building a house. We want to build the roads – infrastructure. We want to build roads surrounding the house and in the city so other people can build on their own and develop great products with the tools we provide. By building the infrastructure and empowering industry players, we have been pushing toward our vision of increasing freedom of money.
BTCM: It is the first time that a major cryptocurrency exchange offers this kind of solution, could you explain what do you aim to achieve?
He Yi: At Binance, our vision has always been to increase the freedom of money. We view crypto as a fundamental means to attain this goal and work hard to ensure that all of our products and services contribute in some way to reaching the vision.
BTCM: What are the requirements to access your open platform program?
He Yi: We have several programs under the Open Platform initiative, including the Binance Broker program, Binance Cloud, etc. Each program is different in nature and is designed for various participants. We want to provide a platform where any organization and individual can be a part of it. 
For example, a broker should be an institution with no less than 20,000 users, including cryptocurrency aggregation trading platforms, bond dealers or securities brokers, and stock trading platforms, etc. A Binance Cloud partner should prepare a regulated business entity, the name of the exchange, logo, domain, security certificates and other data to be displayed on the exchange. They should also demonstrate business capabilities in user acquisition, operations, and compliance.
BTCM: Don't you think that having requirements to access an "open" program is a bit of a contradiction?
He Yi: The concept of the Open Platform initiative is to cater to different participants. A community member can always find a way to be part of it. It's a platform where everybody can shine.
BTCM: What will be the relation between businesses built over your infrastructure and Binance itself?
He Yi: It varies by programs but the goal remains the same, that is to fostering crypto adoption and driving freedom of money.
BTCM: As we understand, you see the Future of Binance as an Open Platform. How do you comment on the recent allegation of mobilizing customer deposits to vote in what has been described as a hostile takeover of popular crypto blogging platform Steemit?
He Yi: Binance stays neutral. It was under the impression that this was a regular upgrade/hard fork that projects do all the time, and we are usually in a supportive position. Based on the feedback of the Steemit community, we have unvoted. The voting didn't involve the moving of any assets. We will continue to support regular upgrades/hard forks.
BTCM: What are the "Open" initiative you have launched so far? And what can we expect in the future?
He Yi: We launched the Broker Program and announced a big upgrade recently, allowing other exchanges, platforms, and institutions to bring trading services to their users through an API by leveraging Binance's liquidity and market depth. Binance provides order matching services, account management and settlement systems to the brokers so they can fully focus on business development and receive profit-sharing on trading fees. So far, more than 100 institutions around the world have applied to participate as a Binance Broker, with around 50 already onboarded.
The other approach we're pursuing is the introduction of Binance Cloud, an infrastructure solution for partners to launch digital asset exchanges by leveraging Binance's technology, security, and liquidity. Binance Cloud mirrors core functionalities of the Binance Exchange, ranging from the robust matching engine, trading risk controls, and big data security system, to the market depth and liquidity, allowing a wide range of institutions to set up a digital asset trading platform in their local markets. The partners will be able to provide global payments and trading services that include spot trading, local bank API integrations and peer-to-peer (P2P) fiat-to-crypto trading. Binance Cloud will add more features in the near future, including futures and OTC (over-the-counter) trading services, staking, as well as token launch capabilities. The exchange infrastructure solution allows the partners to fully focus on business development, users, operations, local fiat gateways, and compliance, accelerating crypto access to local users and driving global adoption of crypto. The first major digital asset exchange fully powered by Binance Cloud will launch soon.
In the future, the Open Platform initiative may also encompass Binance P2P (peer-to-peer) platform and Binance Chain. Binance P2P platform serves as an open marketplace facilitating direct trades between users and merchants. The Binance Chain is a public blockchain initiated by Binance and built through joint efforts of the community. To date, 180 digital assets have been issued on Binance Chain and 100 digital assets have been listed on Binance DEX, the decentralized exchange on top of Binance Chain.
Under the Open Platform initiative,  we will develop new products beyond brokerage and cloud solutions, in efforts to provide more access to crypto around the world toward the mission of freedom of money.
BTCManager would also like to thank He Yi for taking the time for this interview.