Exploring Bet Builder sites: how players can customize wagers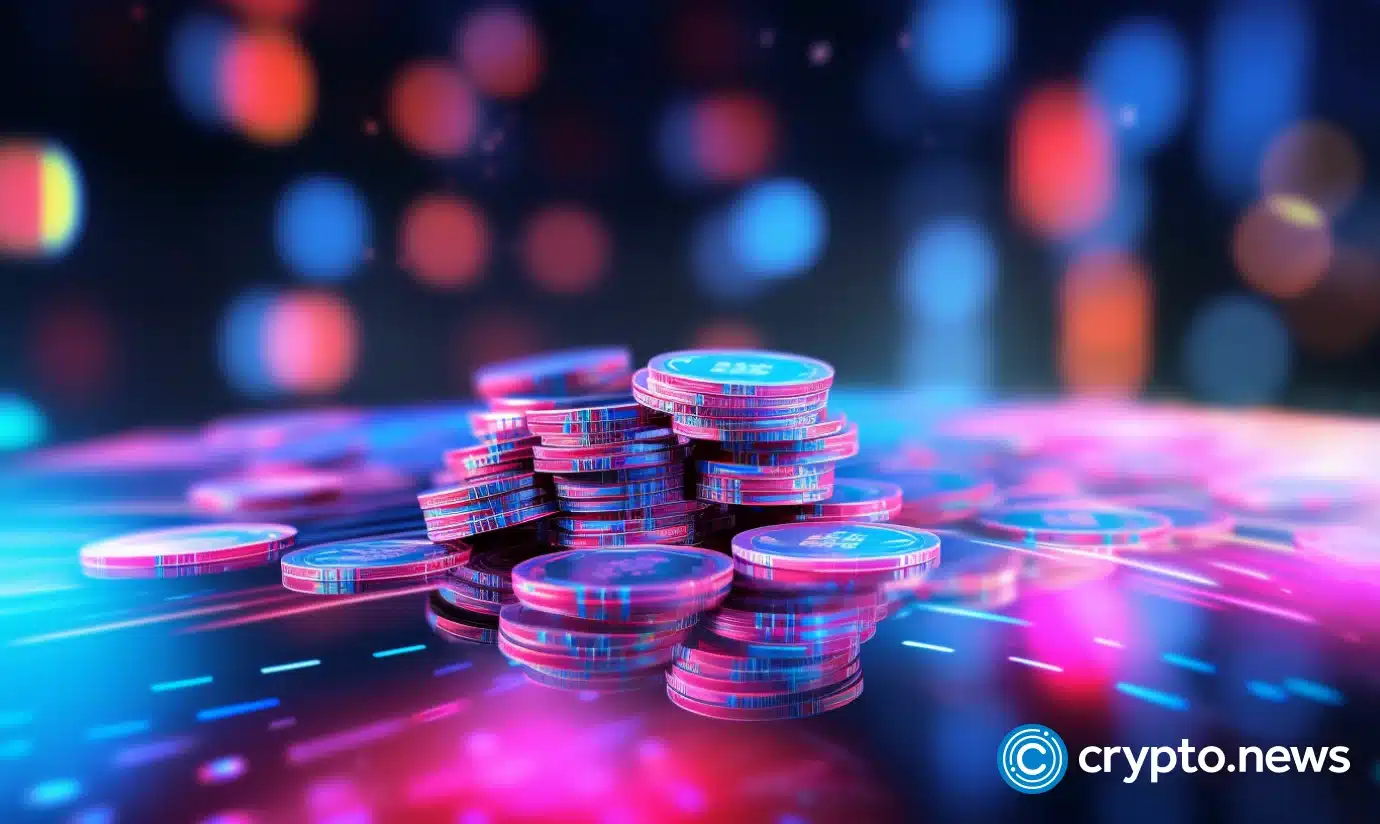 Bet builders have gained popularity among sports enthusiasts in recent years. This article aims to provide information, helping readers identify some of the leading bet builder sites. Three bookies offering bet builder experiences have been chosen:
MyStake – With its user-friendly layout, extensive sports coverage, and cashback incentives for "high rollers," MyStake can be an alternative.
Goldenbet – Despite being a newbie, Goldenbet offers some of the best odds in its Sportsbook. At the same time, it supports multiple sports disciplines, making it an option for sports fans.
JackBit – With numerous betting markets, a bonus system, and a casino suite enhancing the gaming experience, JackBit can be an option for crypto gamers.
What is a Bet Builder
A bet builder is a sophisticated tool or feature offered by select sports betting websites that allow users to create their wagers by combining multiple options for a single athletic event.
Some bet builder betting sites even offer combining bet builders from different events, making a cross-game bet builder that spans various events. 
Bet builders are popular for most reputable bookies because they let gamblers place wagers on specific events. For instance, a user can place a single wager on the outcome of a match, the goal scorer, and the total number of goals, cards, shots, and corners.
Most bookmakers offer at least ten possibilities per wager inside any particular bet builder. This makes it a helpful tool for those looking to customize their sports betting strategy based on their predictions and tactics.
The key benefits of using bet builders are:
Increased customization: Bet builders have expanded the range of betting options available, allowing users to customize their wagers according to their predictions. By combining different game components, such as the Match Result and the Home Team Total Goals, users can create unique and specific bets that were previously unavailable. The introduction of the Bet Builder has opened up new possibilities for bettors to tailor their wagers to their individual preferences.
Enhanced odds: Custom bets can offer more favorable odds, potentially leading to greater payouts if predictions are correct.
Increased chances of winning: Previously, bet options on a single sporting event were limited on the world's leading betting sites. As a result, users had to select additional sporting events, leading to reduced chances of success. However, introducing a Bet Builder has changed the betting structure mentioned above.
Cross-game Bet Builders: One way to increase one's chances of winning is by utilizing cross-game bet builders that allow users to combine picks from different games. Although not all bookmakers offer this feature, there are betting sites such as MyStake that provide clients with a selection of fixtures to choose from. Cross-game bet builders operate similarly to traditional bet builders, where users make various selections within one game and combine them with selections from another. This combination results in a double bet, which offers the potential for a large payout with a relatively small investment.
Bet Builder tips
Sports fans can be empowered by using bet builder tips to construct personalized wagers that fit their particular predictions and betting methods. This paragraph delves deeper into the mechanics of bet builders, elucidating how they empower bettors to create tailor-made bets for a truly personalized gambling experience:
Select your game: Choose a sporting event that catches your attention to begin your bet builder trip. The bet builder feature is available for many well-known sports, including esports, basketball, tennis, and football. Pick a game you know, enabling you to make wise decisions.
Navigate to Bet Builder: Go to the bet builder tool on your preferred betting site after choosing the game you want to wager on. This tool is often included in the website's betting options or bet slip area.
Add selections: Selections are added to the bet builder canvas, allowing for the incorporation of multiple choices. It can be an exciting process with many options available. A customized bet takes shape, reflecting the user's unique perspective on the game.
Calculate your odds: The bet-building tool estimates your odds by adding selections. You can use this dynamic tool to change your selections and watch how the potential reward changes. It can be a valuable tool for adjusting your custom bet to match your chosen risk and profit.
Set your stake: Individuals can select the amount of money they wish to bet on their personalized wager. Setting a stake appropriate for their budget and comfort level is essential while considering responsible betting practices.
Place your bet: After finalizing your custom bet and reviewing the received bet builder tips, the next step is to place your bet. Confirming your selections and wager will add your bet to the betting slip.
Watch the game: A sports fan may enjoy watching a game when a personalized wager comes to fruition. Suppose the predictions turn out to be accurate, and the team wins. In that case, there is an opportunity to witness a successful bet builder.
You may customize your bets to match your sports knowledge and instincts with bet builders, which offer an exciting and engaging way to engage with sporting events. 
Although the customizing component may result in higher odds, remember that it is essential to gamble sensibly and within your means.
In addition, it is crucial to remember that "Bet Builder Tips" are not just about winning; they are about enhancing your engagement with the world of sports.
Bet Builder bookmakers
Now that you know the effectiveness of bet builders, let's investigate online sportsbooks that support this tool.
Here are a few choices:
MyStake: Bet Builder betting site for "high-rollers"
MyStake, the online betting platform, is recognized for its easy-to-use interface and extensive sports coverage. It offers a bet builder with various cash back options available for users. Despite being a newcomer to the online casino industry, MyStake has received numerous positive reviews and is now considered a dependable bet builder bookie globally.
GoldenBet: bookmaker supporting one of the highest odds
Another newcomer to the list of bookies with a Bet Builder feature is Goldenbet. It was launched in 2022 and accepted players from the UK and other parts of Europe. Even though the brand is fresh, it has been gaining popularity.
Goldenbet offers some of the highest odds in their Sportsbook. There are many sports disciplines to try, including football, basketball, rugby, tennis, and many more. 
JackBit – One of the best Bet Builder bookies
Jackbit offers various betting markets, including boxing, cricket, rugby, darts, and football. For every three wagers placed, players will receive a bonus of up to $100 (about £75). Jackbit offers horse racing and esports betting along with a full casino suite.
Along with the Bet Builder, the features mentioned above ensure that every user has the best chance of winning out of all the Crypto Bookies available worldwide.
Key takeaways
Bet builders can be a valuable tool in sports betting that enables users to create unique wagers based on their forecasts and tactics.
These tools allow users to mix and match numerous components of a sporting event, resulting in increased customization, improved odds, and higher chances of winning. Some betting sites even offer cross-game bet builders, which allow users to increase their odds by combining picks from various events.
To use a bet builder, all you need to do is choose your game, select the tool, add options, determine your odds, set a responsible stake, place your bet, and then sit back and enjoy watching the game with the added excitement of a unique wager.
When using bet builders, practicing responsible gambling and sticking to predetermined spending limits is recommended to ensure a secure and comfortable betting experience. Exploring some highly suggested bet-building websites may benefit those looking to enhance their sports betting experiences and increase their chances of winning.
Disclosure: This content is provided by a third party. crypto.news does not endorse any product mentioned on this page. Users must do their own research before taking any actions related to the company.