EY Unveils Blockchain Solution to Tackle Cross-Border Withholding Tax Challenges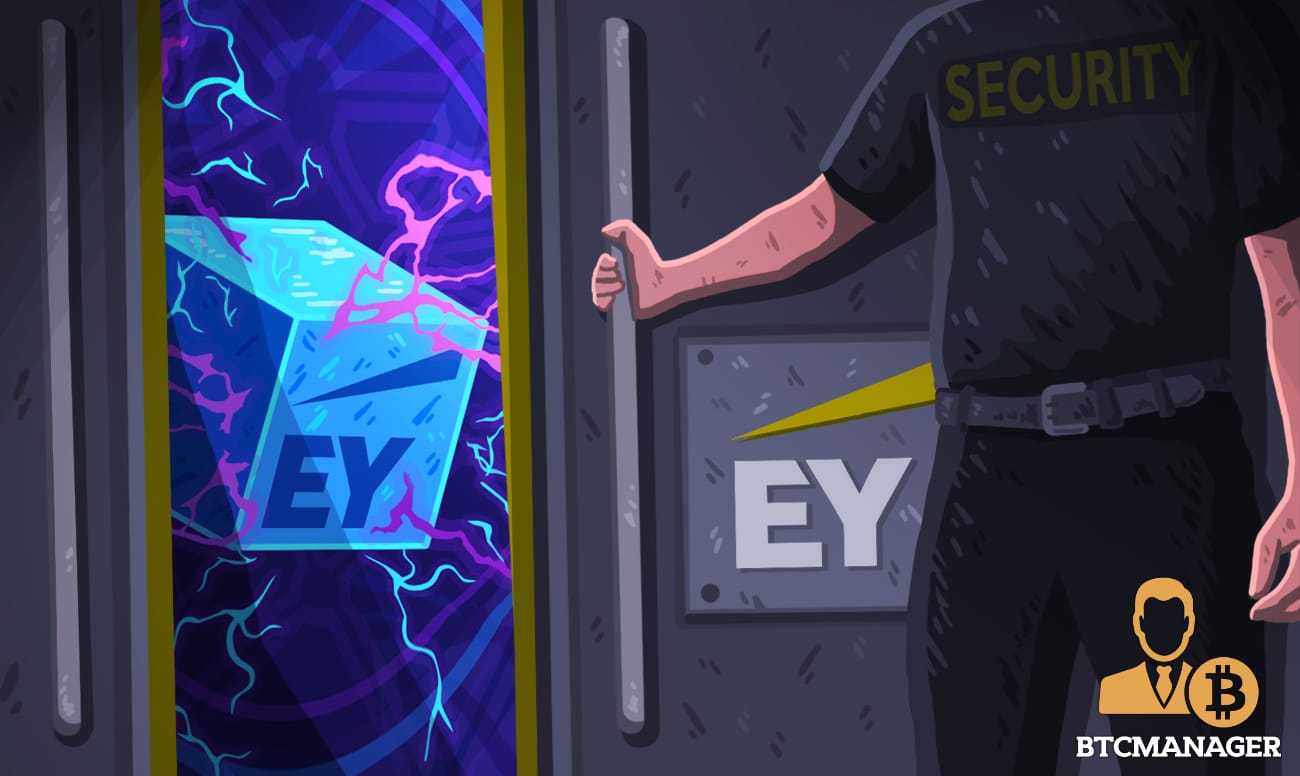 "Big Four" professional services company Ernst and Young (EY) announced the completion of a blockchain-based solution that would help remove the bottlenecks found in the cross-border withholding tax (WHT) process. 
Blockchain to Improve Cross-Border WHT Tax Process
In a press release published by EY on Wednesday (July 28, 2021), the project called TaxGrid blockchain solution involved government tax authorities and companies. The solution would help improve and simplify the overall withholding tax process. .
TaxGrid is designed to tackle the complexities and inefficiencies in the withholding tax process. Furthermore, the use of blockchain technology would decentralize, automate, and share tax and financial information in a secured manner between intermediaries and tax agencies. In addition, TaxGrid brings transparency and efficiency to the WHT process.
In order to ensure privacy and confidentiality, the TaxGrid blockchain solution is utilizing zero-knowledge proof (ZKP). This would "help protect investors' sensitive information and commercial confidentiality while providing tax authorities with near real-time access to the data."
Participants in the project involved global tax agencies including the UK's HM Revenue and Customs, the Netherlands Tax Authorities, and tax agencies in Norway. Some companies also participated in the TaxGrid blockchain project, and they include multinational investment bank Citibank, financial services company Northern Trust, and BNP Paribas Securities Services, a subsidiary of French banking giant BNP Paribas.
Others involved in the blockchain project are PGGM Investments, Netherlands-based pension investment company APG Asset Management, and EY teams. Two academic institutions from Austria and the United Kingdom.
Commenting on the latest development, the EY global vice chair of transformation, Hank Prybylski, said:
"Blockchain technology as a remedy to the withholding tax challenge is no longer just a concept. This project shows that in the near future, industry and governments may be able to reconcile legal and technical issues, flex to address disparate demands of taxpayers and tax authorities and promote digital transformation."
EY Creating Blockchain-based Solutions
Meanwhile, this is not the first that the EY is introducing a solution for taxes. Back in June 2020, the auditing giant launched a cryptocurrency reporting tool called EY CryptoPrep, to address the complexities associated with crypto tax filing in the U.S.
Later in March 2021, the company introduced the Tax Calculator for the 2020 tax year, a solution that automatically calculates gains for various crypto transactions.
Also, EY first unveiled its blockchain-based solution called EY Ops Chain in 2017, with application in use cases including health care, beverage, financial services, supply chain, among others. In March 2021, Italian brewery company Birra Peroni chose the EY Ops Chain for supply chain traceability.
Back in 2019, EY  developed a distributed ledger technology (DLT) solution called EY OpsChain Public Finance Manager to ensure transparency and accountability in government spending.