Facebook Acquires Blockchain Startup, Chainspace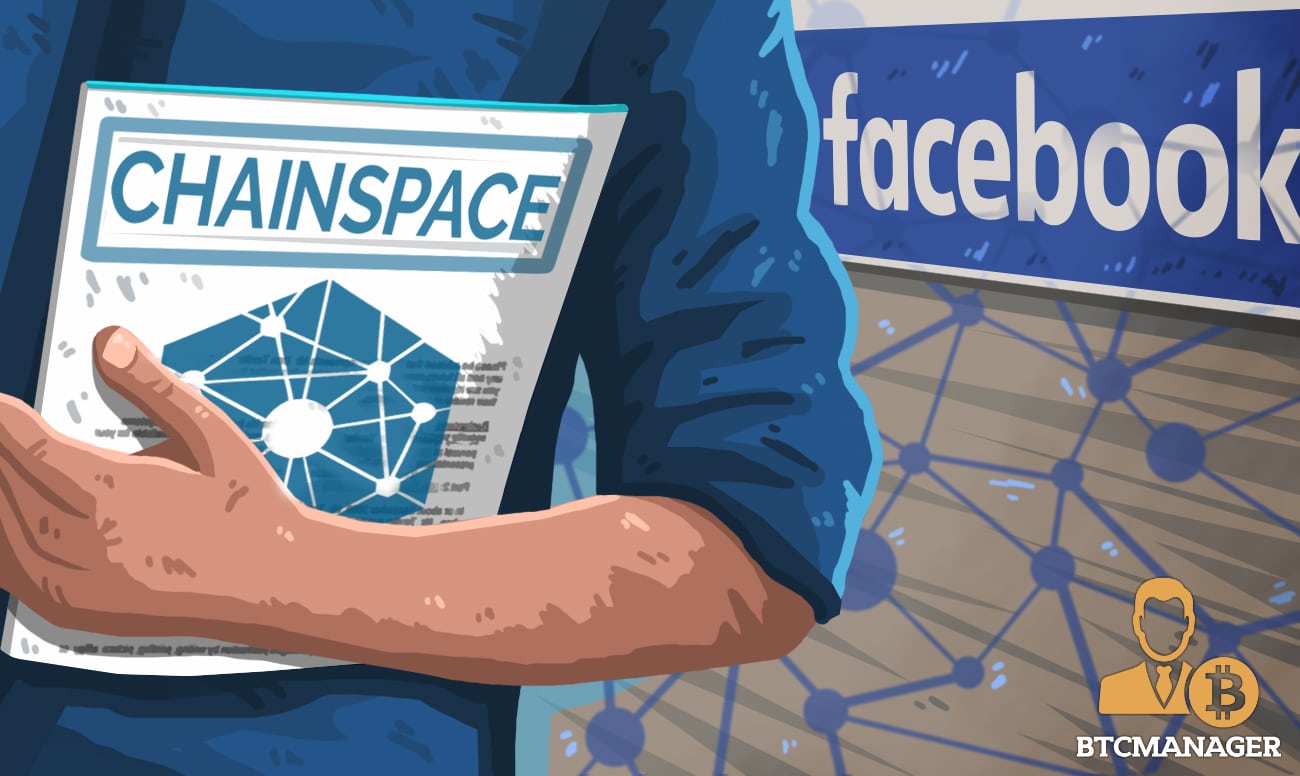 Facebook has seemingly confirmed rumors of their foray into the blockchain industry by acquiring smart contract focused startup Chainspace, as per reports from Cheddar, February 4, 2019.
First for Facebook
For months now, rumors have been floating about Facebook taking the plunge into the blockchain and cryptocurrency industry, which includes talks of them developing a cryptocurrency native to their dominant messenger platform, WhatsApp .
Now it seems some of the rumors have been confirmed to be true, as Facebook has made its first acquisition of a blockchain startup. It was reported on January 4, 2019, that Facebook has acquired Chainspace in an 'acquihire'. An acquihire refers to a situation where a company is acquired not necessarily for its products or services but to have access to the skills of its staff.
As a result, four out of five researchers from Chainspace, some of whom had worked on the Chainspace academic white paper, will be joining Facebook while none of Chainspace's technology will be acquired.
Chainspace, at the time of its acquisition, was working on blockchain scalability pertaining to smart contracts and was founded by a research team from the University College London. Considering the fact that Facebook will not acquire any of its technology, the future of their projects remain unknown.
Their August 2017 whitepaper had touched on Chainspace's desire to create a "distributed ledger platform for high-integrity and transparent processing of transactions within a decentralized system."
The end goal of the startup was to make use of blockchain to increase transactions speeds for funds transfers and also for non-financial tasks as well.
New Beginnings

The hiring of new staff was confirmed to Cheddar by a Facebook spokesperson who said:
"Like many other companies, Facebook is exploring ways to leverage the power of blockchain technology. This new small team is exploring many different applications. We don't have anything further to share."
The Chainspace website has since been updated to state that they are "moving on to something new," and it is believed that they will shut down in the coming weeks.
Facebook has certainly been aggressive in its blockchain exploration, with that division of the company having over 40 staff members already and rumors of a WhatsApp crypto are still floating around. With this new acquisition, Facebook could look towards acquiring more blockchain firms and hopefully, have more news at the end of the year.