Facebook May Launch a Stablecoin to Target India's $69 Billion Remittance Market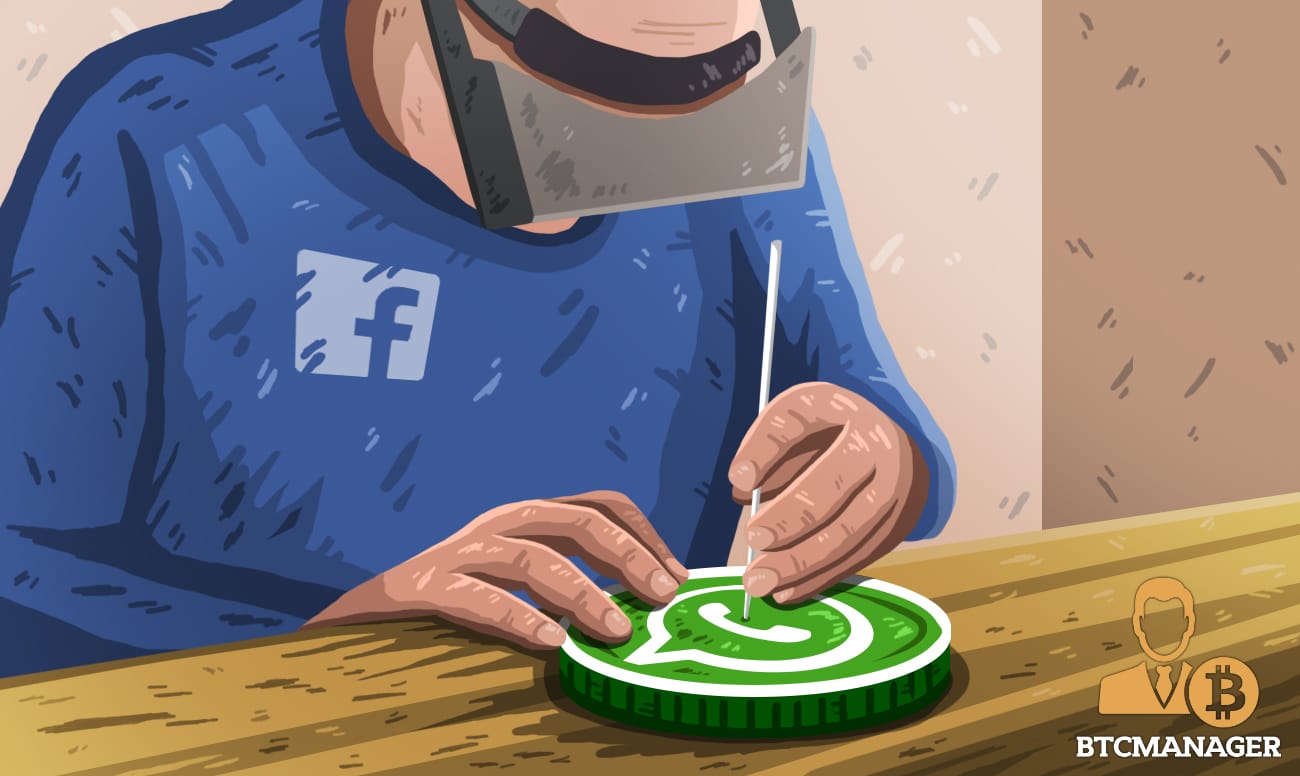 Cryptocurrency's first killer application may be well on its way from the rosters of Facebook, a company ironically known for practices contrary to the ethos of decentralized currencies and blockchains, reported South China Morning Post on December 21, 2018.
Facebook's Crypto Deal
The San Francisco-headquartered social media giant is leveraging India's mammoth $69 billion remittance market, which also forms the world's largest. As per sources close to the matter, Facebook will deploy a stablecoin offering on its widely-popular WhatsApp service mobile application that initially begun as a messaging platform but has since grown to offer an umbrella of products such as micro-payments.
For the uninitiated, remittances are funds that an expatriate chooses to send to their families and friends residing in his/her country of origin.
They differ from a typical cross-border payment as taxes are usually excluded from remitted capital. However, the process is slow and dominated by a few remittance companies worldwide, which attach high charges and other service costs to funds and ultimately increase expense.
Facebook's stablecoin endeavor aims to lower the costs of remittances while eliminating the notorious price volatility with which digital tokens are infamously associated.
At the time of writing, integral details of the development remain unknown. However, it is confirmed that Facebook is working on a robust strategy to avoid untoward occurrences once the stablecoin releases, including a plan to develop a custodial fund that holds various currencies and protects the value of the token.
The Start of Crypto-Finance?
After former Paypal executive David Marcus was appointed to lead Facebook's Messenger application in 2014, extensive media speculation on the nature of business changes were cited, including a move to financial services.
However, no finance-related development was undertaken on Marcus' four-year tenure, which ended in early-2018 after he was appointed to lead the media giant's blockchain division.
Since Q2 2018, Facebook has been on a hiring spree and has over 40 employees working full-time on blockchain and digital token initiatives, if employee titles on LinkedIn are considered.
If all developments progress as expected, over 200 million WhatsApp users in India stand to benefit from cryptocurrency-powered remittances. Meanwhile, stablecoins are emerging as the hottest crypto-based development moving into 2019. More than 120 projects are focusing on a price-stable digital token offering and cater to a variety of purposes; including arbitrage, trading, remittances, general payments, and currency replacements.
However, the idea has proven tough to execute. Stablecoin project Basis was shut down in December 2018 after raising $133 million from institutional investors and promising a noteworthy application for the crypto-innovation. On the other hand, projects like Tether continue to face controversy after the company's refusal to audit its supposed $4 billion worth of USDT has raised questions about its legitimacy.
On the bright side for stablecoins in particular, and cryptocurrencies in general, Facebook's mammoth war chest and experience in navigating regulatory hurdles may soon see the company augment the use and education of cryptocurrencies; even if it means the first successful instance of widespread token usage arises from a centralized entity rather than a distributed operative.