Facebook Bans Cryptocurrency Advertisements on its Network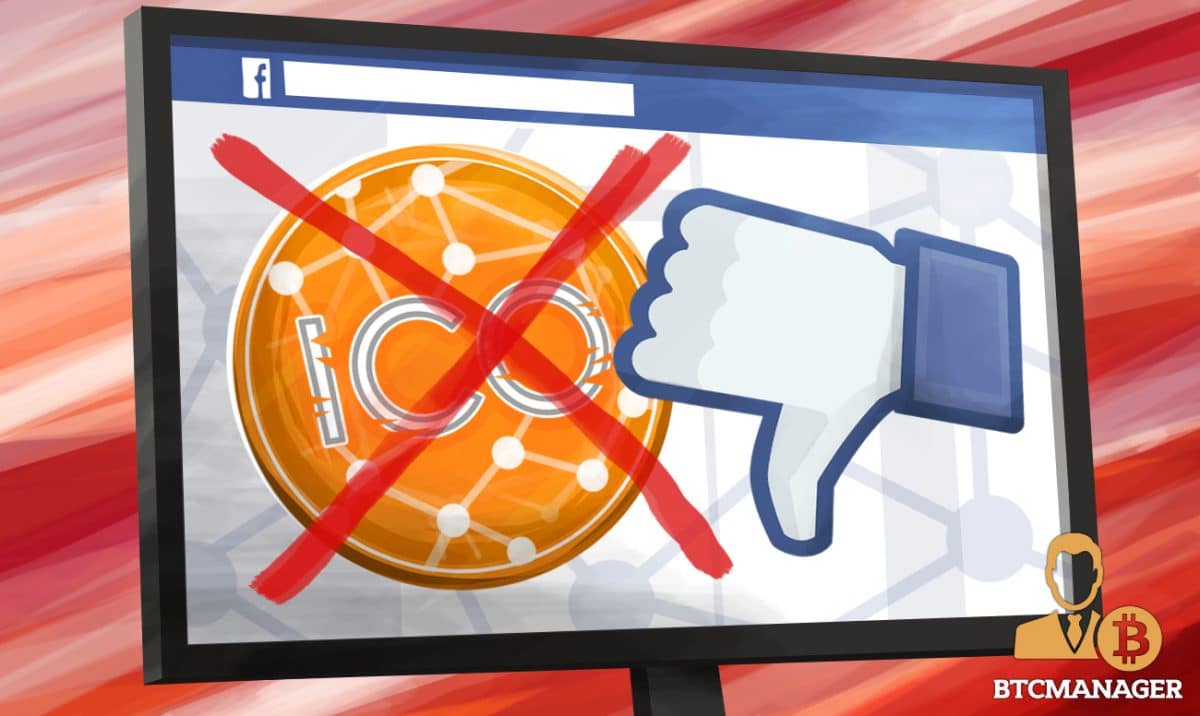 In a blog post published on the Facebook Business platform, the company detailed important changes to its advertisement program aimed at "Improving Integrity and Security of Financial Product and Services Ads." In a nutshell, Facebook's new policy is an attempt to stem the flow of cryptocurrency and initial coin offering related advertisements popping up on the website.
Tentative Ban
Starting with "Misleading or deceptive ads have no place on Facebook," the post went on to highlight the type of advertisements that would be affected by the company's decision. For example, ads titled "Start binary options trading now and receive a 10-risk free trades bonus!" are now classified under the platform's "prohibited financial products and services" category.
Facebook has been very adamant and clear that initial coin offerings, cryptocurrencies, and binary offerings will all be hit by this blanket ban.
Facebook's decision to ban cryptocurrency advertisements may not be long-lasting, however. The blog post also mentions the possibility of the policy being revised in the future after due consideration.
It is also likely that the company is looking into weeding out bad advertisements automatically and without manual or human intervention. This maneuver wouldn't be a problem as Facebook already employs several algorithms that prevent advertisements of illegal nature from suddenly popping up in its users' news feeds.
At this time, Facebook permits advertisements related to a wide variety of controversial subjects, including gambling and specific political topics. However, it imposes strict restrictions on certain ads and bans those that appear deceptive.
Financial advertisements are also required to only target users aged 18 and older. It would not be surprising if the company returns in a few months from now and declares similar content limitations for cryptocurrency related advertisements.
Rob Leathern, the Product Management Director at Facebook Business, noted in the blog post:
"This policy is intentionally broad while we work to better detect deceptive and misleading advertising practices, and enforcement will begin to ramp up across our platforms including Facebook, Audience Network and Instagram. We will revisit this policy and how we enforce it as our signals improve."
Facebook serves advertisements not only on its native platform but also on Instagram and its Audience Network. Considering the far reach of Facebook and Instagram combined, which combined boast well over a billion users, it makes rational business sense for the company to take such action.
Initial coin offerings, while a somewhat lucrative investment opportunity, have also turned out to be the most controversial topic of 2017. The past year alone has seen a record $4 billion worth of capital raised by various ventures in the industry.
Also in 2017, the United States Securities and Exchange Commission (SEC) declared initial coin offerings to be similar to traditional financial securities and consequently, announced that they would be liable to follow any relevant regulations and laws.
In December of the same year, the agency sent a cease and desist order to Munchee, whose ICO was targeted to reach $15 million in funding. Similarly, other digital token related scams and Ponzi schemes have surfaced, bringing the vulnerability of several new investors into focus.