Facebook Coin Due Within Six Months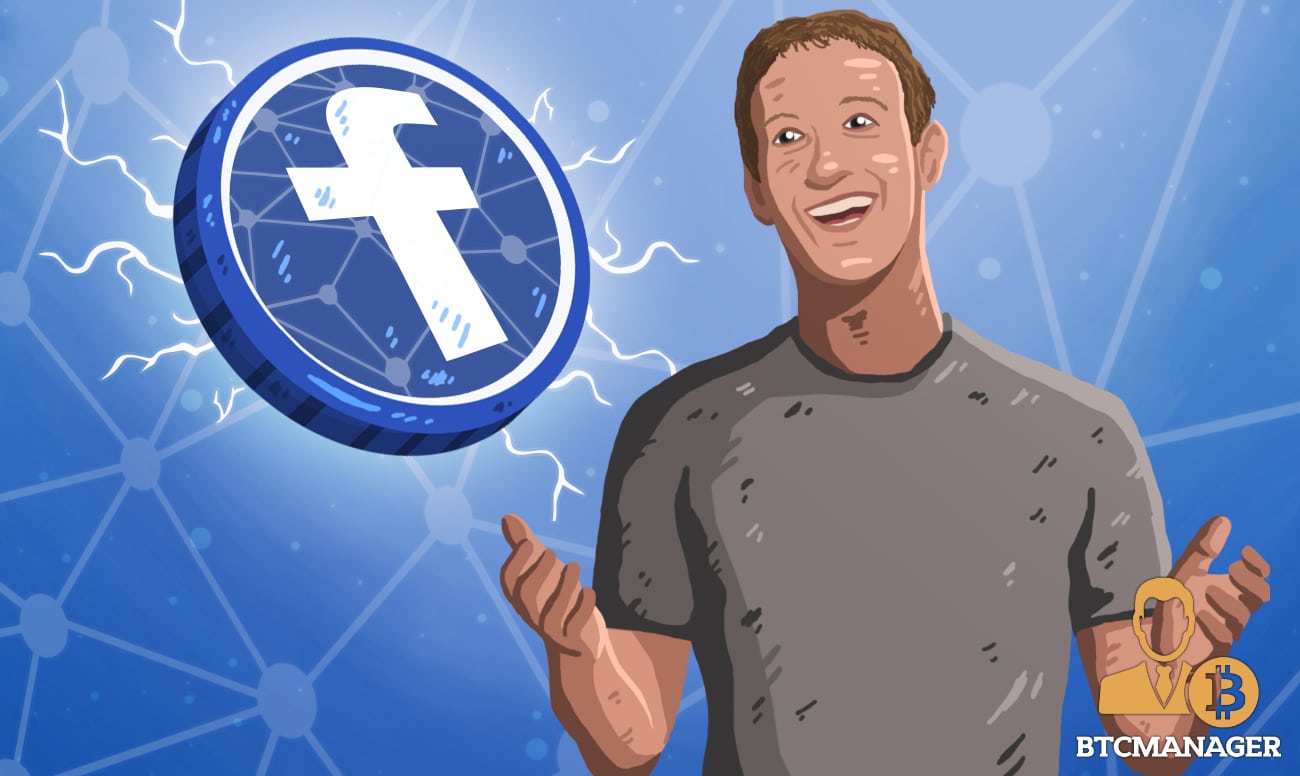 Social media giant Facebook is contemplating launching its digital currency in the first half of 2019, according to February 28, 2019, report published by the New York Times.
Already in Talks with Cryptocurrency Exchanges
Building on from speculative reports of Facebook launching their own cryptocurrency, the latest story by the New York Times has confirmed that the multi-billion enterprise is working on a digital token that users of Whatsapp could send to family and friends instantly.
Speaking to the New York Times anonymously, four people close to the matter said that Facebook has already reached out to several cryptocurrency exchanges in a bid to list its coin on the platform and sell it to consumers.
Could the Facebook Coin Topple Bitcoin?
Staunch proponents of the cryptoverse don't exactly view the foray of giant enterprises in the industry as a good sign.
These companies are the living definition of the power of centralization and have been involved in numerous instances with regard to breach of personal data. Bitcoin, on the other hand, works on a decentralized ideology where the underlying digital asset is not under the custody of any third-party.
Vijay Boyapati, a former software engineer at Google, took to Twitter to talk about the elephant in the room. He stated that whether the FBCoin could pose a threat to Bitcoin largely depends on the purpose of the former.
1/ A tremor in the water, a distant rumble. Apprehension is in the air as one of Silicon Valley's apex predators enters the cryptocurrency market.

Should #Bitcoin owners fear the entrance of Facebook? Let's consider the risks… pic.twitter.com/SNpkLNRvao

— Vijay Boyapati (@real_vijay) October 17, 2018
In a tweet-storm, Boyapati explored the potential ways Facebook could compete with the premier cryptocurrency.
One possibility is that Facebook launches a digital coin that enables its users to transfer virtual currencies between each other. Or it could be used as a means of exchange to pay vendors for goods which would pitch FBCoin against merchant services offered by Square and Coinbase. This, however, would pose no competition to Bitcoin.
The second scenario could be that Facebook launches its own centralized digital currency, akin to Ripple's XRP, EOS, and the newly unveiled JPMCoin. This, again, would not let FBCoin compete with Bitcoin because it won't be a decentralized means of exchange or a store of value.
However, the last possibility highlighted by Boyapati could potentially pose a threat to Bitcoin. He stated that a Facebook coin airdrop across billions of people could "by far be the biggest threat to Bitcoin."
Facebook Going Big on Blockchain
Perhaps it's no surprise that Facebook has recently bolstered their blockchain team by hiring top quality talent.
BTCManager reported on July 11, 2018, how Facebook promoted one of their veteran developers, Evan Cheng, to head of blockchain engineering. On a more recent note, reports emerged on February 5, 2019, regarding Facebook's acquisition of blockchain startup Chainspace.