Failed crypto predictions in 2022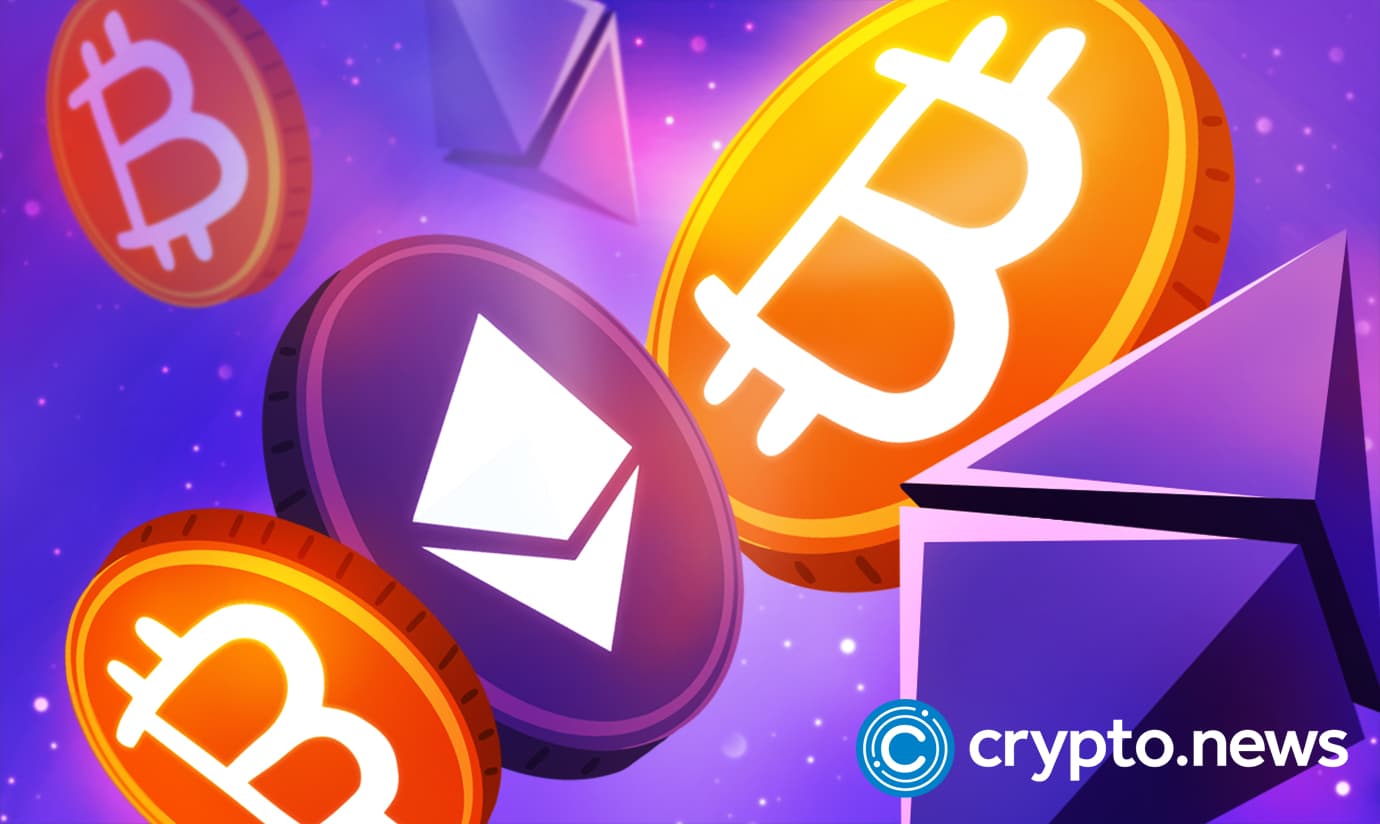 The 2022 crypto and stock markets have been wild, with prices varying, dipping, and going sideways all year. Catastrophic developments hit the markets as COVID-19 issues weighed them down.
Big crypto names didn't hesitate to make some bold declarations during the start of 2022 that were brutally disproved by its end.
'Crypto masters' proven wrong by 2022 bear
The ongoing crypto bear has ruthlessly gnawed 2022 crypto predictions by institutions, Nations, and some influential people. The market proved difficult to play out how they would have wished owing to a series of nukes hitting the crypto space and global financial landscape all year. Here are the major predictions of 2022 that were missed significantly.
El Salvador suffered a sizeable loss
El Salvador, the bitcoin haven, has been the country that was directly affected by the crypto bear. This Latin American nation was determined at the start of 2022 to invest in the world's premiere and largest crypto asset, bitcoin. It made several landmarking announcements and set course to fully adopt the coin it had just legalized as the legal tender in the past few months.
This nation's leaders, including the President and his finance minister, took bold steps and led the country to make a huge bitcoin bet. They began building bitcoin city, issued bitcoin bonds, increased their bitcoin bags, and invested in other major things that influenced crypto adoption, hoping that bitcoin price would rise and give them a lifeline.
However, that did not happen; they burnt their bet largely in 2022. The country suffered unrealized loss from investing in bitcoin as its price came crashing from the $69K level in November 2021 to around $16.7K at the end of 2022. They suffered over 50% investment loss due to the crypto crash.
President Nayib Bukele's 'moon' predictions fail
President Nayib Bukele of El Salvador was one of the most notable characters in the crypto space in 2021 and 2022. He made some very bold crypto bull run 2022 predictions that never came to life. The bitcoin-positive executive leader tweeted a series of crypto market predictions for 2022 that were quite on 'the moon' and claimed that his tweet would age well.
His $100K bitcoin dream of 2022 was the largest prediction that Bukele made and was met with mean disapproval. However, he did not allow the declining bitcoin prices to get in the way of his country's dreams. His country continued to invest in the crypto space in different ways like mass education, provision of crypto trading tools like wallets, and fighting off the harsh criticism from outside forces, including the international monetary fund (IMF).
Mike Novogratz got it wrong
Billionaire investor Mike Novogratz has been actively marketing bitcoin and crypto spaces. He has made several predictions all year long regarding the BTC price rise. In March, one of his earliest predictions claimed that the bitcoin price would range between $30K to $50K. This one was close as it's a price range we have witnessed for the better part of the year's first quarters.
He also predicted that the crypto bull market would start in October, heading to the popular 'Upvember.' However, his claim didn't age well as a series of bankruptcy filings and the FTX collapse nuked the market crashing his dreams and predictions.
Now, he has predicted that bitcoin will breach the $500K mark in the next 5 years. It's time to know if it will be a reality, right?
Tim draper's $250K Bitcoin call missed
Tim Draper, a popular venture capitalist, made very strong bitcoin predictions for 2022 that only seem disconnected from reality. He said to large media outlets like CNBC that bitcoin would hit the $250K mark by the end of the year.
However, his dream was never realized as the coin closed at around $16.5K, quite a big difference from what he had said before. He had also previously made this prediction for 2020, which never came to fruition either.
Willy Woo's $100K Bitcoin dream unrealized
Willy Woo, the author of the bitcoin substack newsletter, was among those who were disapproved by the crypto market in 2022. Woo is a well-known bitcoin investor who began his exploits in 2013. He posts information regarding the coin and the crypto space, earning him a massive 1M Twitter following.
His bet for 2022 was that the BTC price would hit the $100K mark with an allowance to shoot much higher or lower but with the $100K mark being a middle line. Oops, just a dream!
Mike McGlone's $4K ETH never happened
Crypto forecaster Mike McGlone also made bold claims regarding how strong the crypto space would be in 2022. McGlone is one of the well-versed crypto forecasters and currently works as a Senior Macro Strategist at Bloomberg Intelligence, but his ethereum dreams proved to be a fairy tale.
McGlone expressed that ETH price would range between $4K and $4.5K at the end of the year. The year's close was much lower, disapproving of him. The coin is trading at around $1.2K and exhibiting sideways market traits for weeks.
Coinpedia gets stuck on the moon with ETH price predictions
Coinpedia made one of the ridiculous crypto predictions of the year. They expressed that ethereum, the second largest cryptocurrency by market valuation, would hit a ridiculously high price of $6500 to $7500.
However, it dawned on them that the ethereum bulls did not have the strength to push its price to such heights. So they revised the prediction on their site to $2500 for 2022. That came off as only double the year-closing price of the coin, another miss!
Antoni Trenchev's $100K bitcoin mark missed
Crypto lender Nexo's CEO misses his $100K bitcoin dream. Antoni Trenchev, who serves as Nexo CEO, had high hopes for the premiere crypto, believing that it would breach the $100K mark only to get disappointed as the coin closed at around $16.7K.
He made this claim in April, and bitcoin would have required a price swell of around 6X within months for his prediction to be true. However, he later added that it's least likely and remains an investor's dream.
Sorry maxis, but these predictions remain a promise of a paradise that never was. Now, investors ought to be researching the crypto space as we wait for the BTC halving cycle that has been noted to coincide with crypto bull runs. However, this is an observation and not a piece of financial advice.