Fantastec, Dapper Labs, Launch P2P NFT Marketplace for Soccer Fans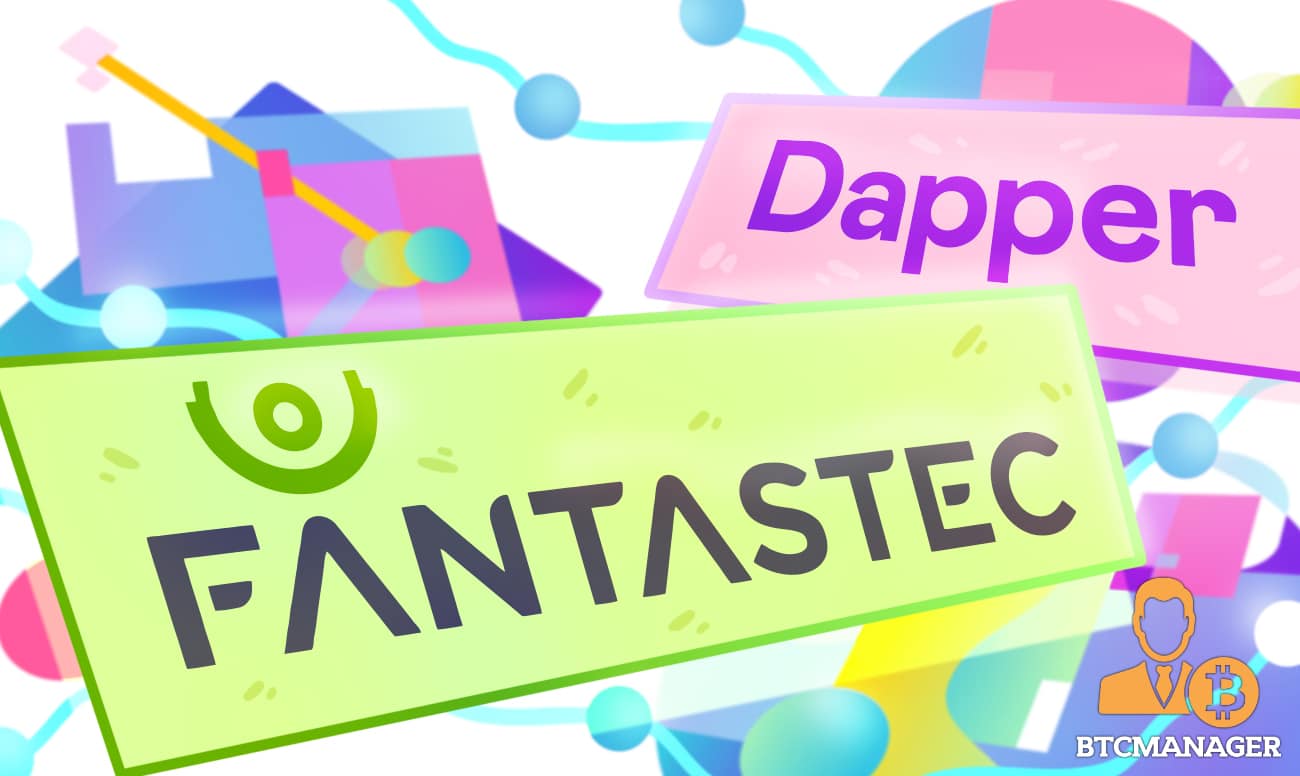 Fantastec SWAP has inked a partnership deal with Dapper Labs to launch a peer-to-peer non-fungible token (NFT) marketplace that will put highly unique crypto-collectibles of leading football clubs including Real Madrid, Arsenal, and Borussia Dortmund on the Flow blockchain, according to a blog post on June 14, 2021.
Giving Soccer Fans More 
In a bid to offer soccer lovers across the globe a more seamless way to buy and sell their super unique NFTs, Fantastec SWAP is joining forces with Dapper Labs, the creators of CryptoKitties, NBA Top Shot, and other iconic crypto collectibles.
As stated in its blog post, the partnership will enable Fantastec SWAP NFTs to be re-launched in the coming months on Dapper Labs' Flow blockchain, which was created in September 2019 as a permanent fix to the bottlenecks encountered in Ethereum.
Dapper Labs claims its Flow blockchain network is a highly scalable, fast, secure, and developer-friendly distributed ledger dedicated to powering next-gen games decentralized applications, and more.
A New Peer-to-Peer NFT Market 
Fantastec Swap says its new alliance with Dapper Labs will enable it to port its existing NFTs to Flow and create a marketplace that will enable soccer fans to easily trade these crypto collectibles on a P2P basis.
The team says the proposed NFT marketplace will come with 15 different levels of craftsmanship and creativity to engage sports fans from all backgrounds, while also offering collectors increased value creation opportunities via its secondary market feature.
Officially Launched in 2018, Fantatstec says it has successfully minted a vast array of highly unique NFTs, ranging from Gareth Bale's UEFA Champions League-winning bicycle kick for Real Madrid in 2018, to Erling Haaland's signature from his first season at Borussia Dortmund.
Commenting on the partnership with Dapper Labs, Simon Woollard, Fantastec Co-Founder, and Product Development Partner noted that the migration to Flow is a significant upgrade that will offer the SWAP fan community more value.
"Over the last few seasons we have consistently crafted a memorable range of unique NFTs and we are proud to have minted the first-ever women's football NFT collections with the Arsenal women's team. Now our SWAP fans have the option to sell these highly prized NFTs via the Flow secondary market. It's an exciting milestone and brings powerful new features to worldwide fans utilizing our platform today and in the future," he said.
NFTs have grown in popularity in recent years and these digital collectibles are now one of the most serious use cases of distributed ledger technology (DLT).
With the global NFT industry now worth billions of dollars, it remains to be seen whether Fantatsec's adoption of Flow blockchain will help it beat the stiff competition from leading NFT platforms like Sorare, and ConsenSys' Palm, amongst others.