Fantom Foundation hit by security breach, $657k stolen across networks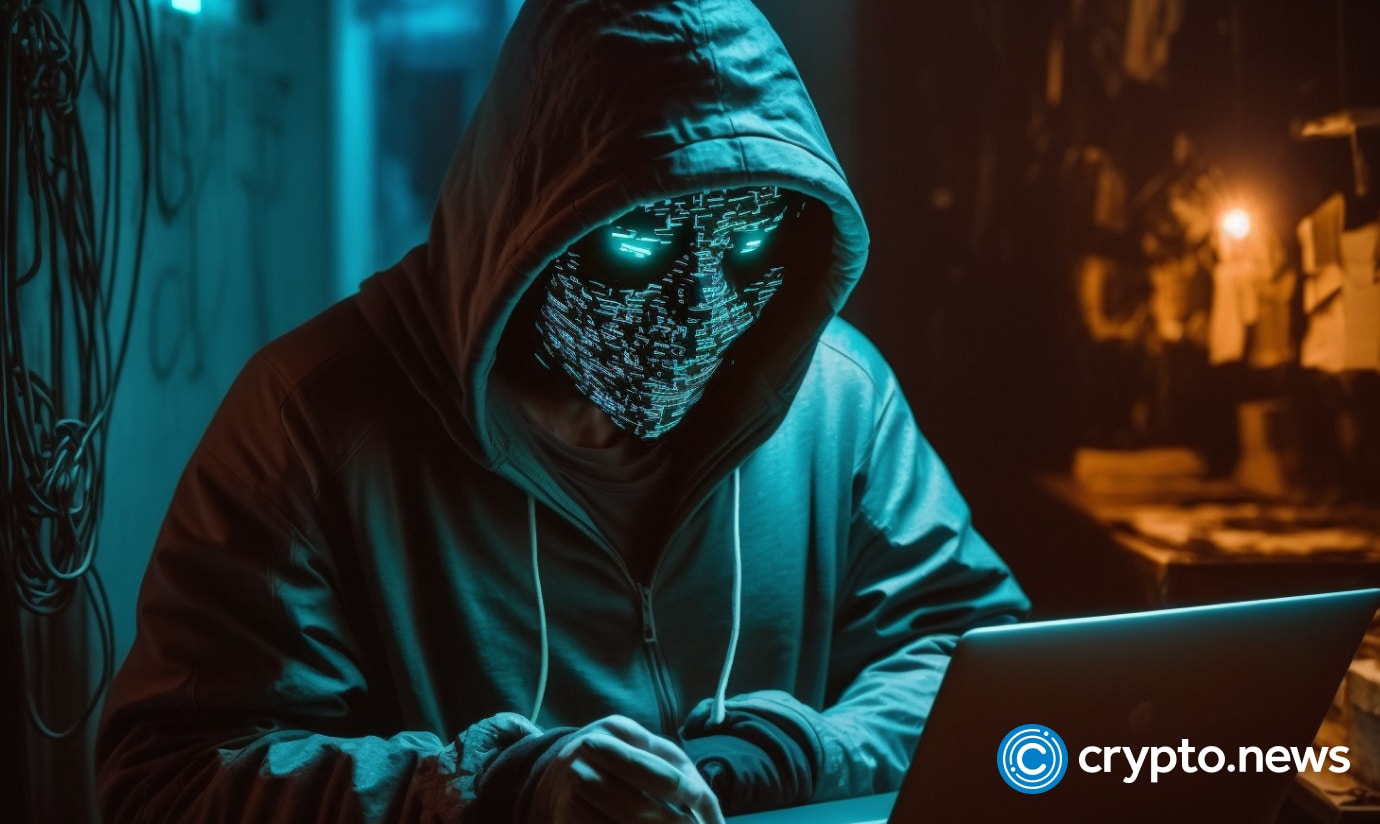 The Fantom Foundation has reportedly suffered a significant security breach due to a zero-day exploit on Chrome, leading to the theft of at least $657,000 across its blockchain networks.
Fantom Foundation reportedly suffered a zero-day exploit, leading to hackers draining over 35 wallets from the platform's Fantom and Ethereum networks. The breach was first disclosed by users in a Fantom Foundation Telegram group.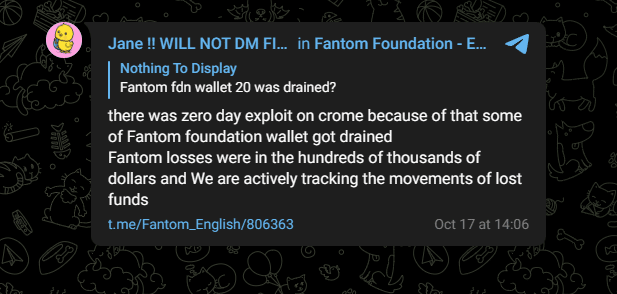 According to the Telegram post, the breach resulted from a zero-day exploit on Google Chrome. Several users also confirmed the story on X. However, most of the foundation's assets are stored in cold wallets and are not affected.

Leading blockchain security platform, CertiK also confirmed the breach has resulted in a loss of at least $657,000 so far across both Fantom and Ethereum. During the time of reporting, Fantom Foundation has yet to release any official comments or announcements regarding the breach.
This month has seen an uprise in security incidents affecting blockchain and DeFi projects. Yesterday, TrueUSD disclosed a security breach from a third-party vendor, resulting in the exposure of several customer data. Web3 platform Galxe also suffered a major DNS attack last week, resulting in nearly $500,000 worth of losses.
This is a developing story.