Fantom (FTM) to Collaborate with Uzbekistan to Modernize IT Infrastructure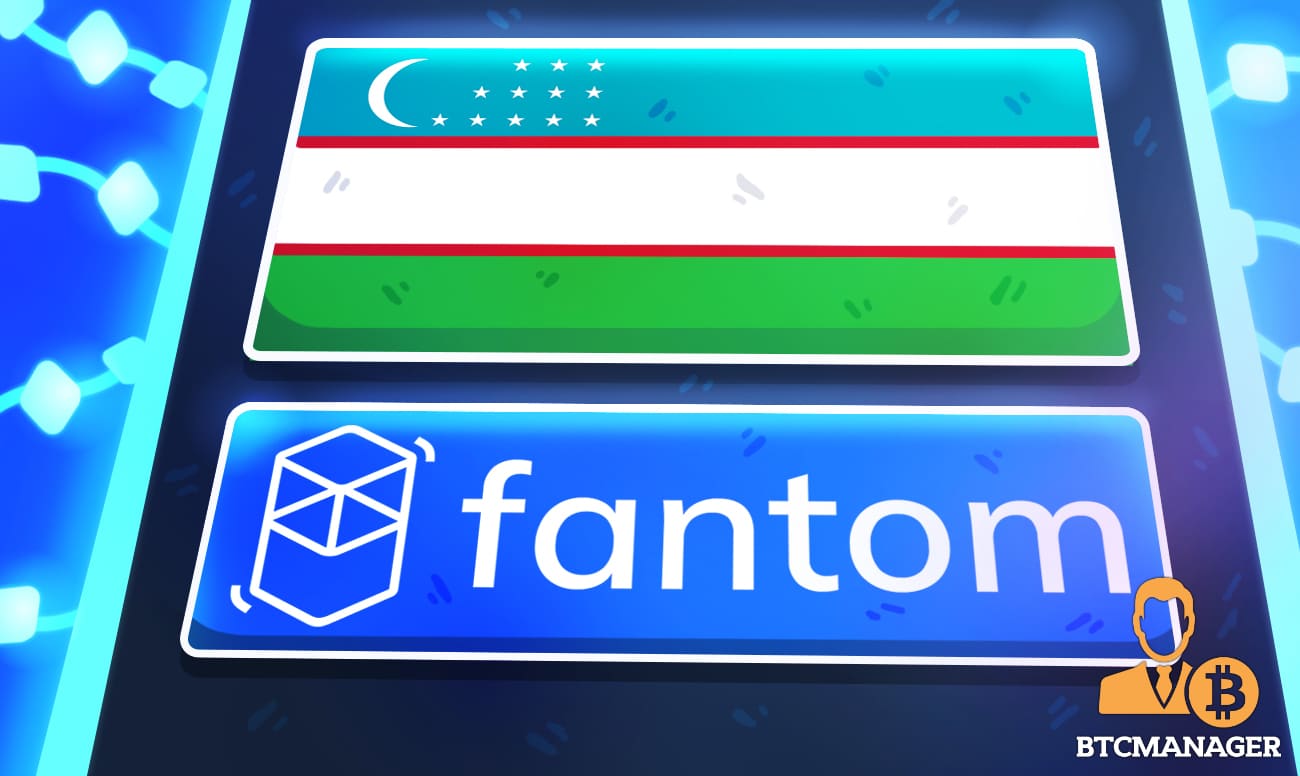 Fantom's footprint across South and Central Asia is set for another milestone with the Directed Acrylic Graph (DAG) protocol set to make inroads into Uzbekistan. The decentralized ledger technology (DLT) protocol is looking to revamp critical areas of the Uzbek information technology (IT) matrix.
DAG Solutions for Uzbek IT Infrastructure
Fantom has inked a partnership deal with Elyar Ganiev, former Deputy Prime Minister of Uzbekistan and his tech firm AG Mentors Group to upscale the country's IT infrastructure according to a statement issued by the Fantom Foundation on Wednesday (June 9, 2021).
As part of the collaboration, the DAG protocol will provide DLT-based solutions to Uzbekistan's IT landscape. The move reportedly falls within the country's goal to improve its public services industries by incorporating novel digital technologies.
Indeed, back in 2020, Shavkat Mirziyoyev President of Uzbekistan flagged off the "Strategy for Digital Uzbekistan" aimed at attracting foreign direct investment into the country's IT services and education sectors. The President's agenda hopes to modernize Uzbekistan's public services arena by 2030.
Fantom will reportedly provide DAG-based solutions for areas like central bank digital currency (CBDC), enterprise resource planning (ERP), and supply chain management (SCM) among others. Indeed, blockchain and DLT, in general, is finding significant adoption in these aforementioned use cases owing to features like ledger immutability and robust network security.
Commenting on the partnership, Fantom's chief operating officer Barek Sekandari remarked:
"On behalf of the Fantom team, I am thrilled to be working with Mr. Ganiev and AG Mentors, whose advocacy of a green, digital economy resonates with core Fantom values. The group at AG Mentors is dynamic, and together, we look to help drive the Uzbekistan Government initiative to extend digital, public services across the nation."
Fantom's Ongoing Bromance with Central and South Asia
Apart from Ganiev's experience in government, Fantom says it will also draw from its experiences operating within the Central and South Asian corridor. Indeed, the DLT project has established a significant presence in that area of the world, running several projects in partnership with federal and state authorities.
Back in July, the Afghan government tapped Fantom to help its Ministry of Health combat the scourge of counterfeit pharmaceutical products. The Fantom Foundation is also partnering with government agencies in Tajikistan and Pakistan.
As previously reported by BTCManager, Fantom along with Solana and Polygon are powering the growth of the decentralized finance arena.