Fantom (FTM) Price Spikes by 19% Despite Slight Crypto Market Slide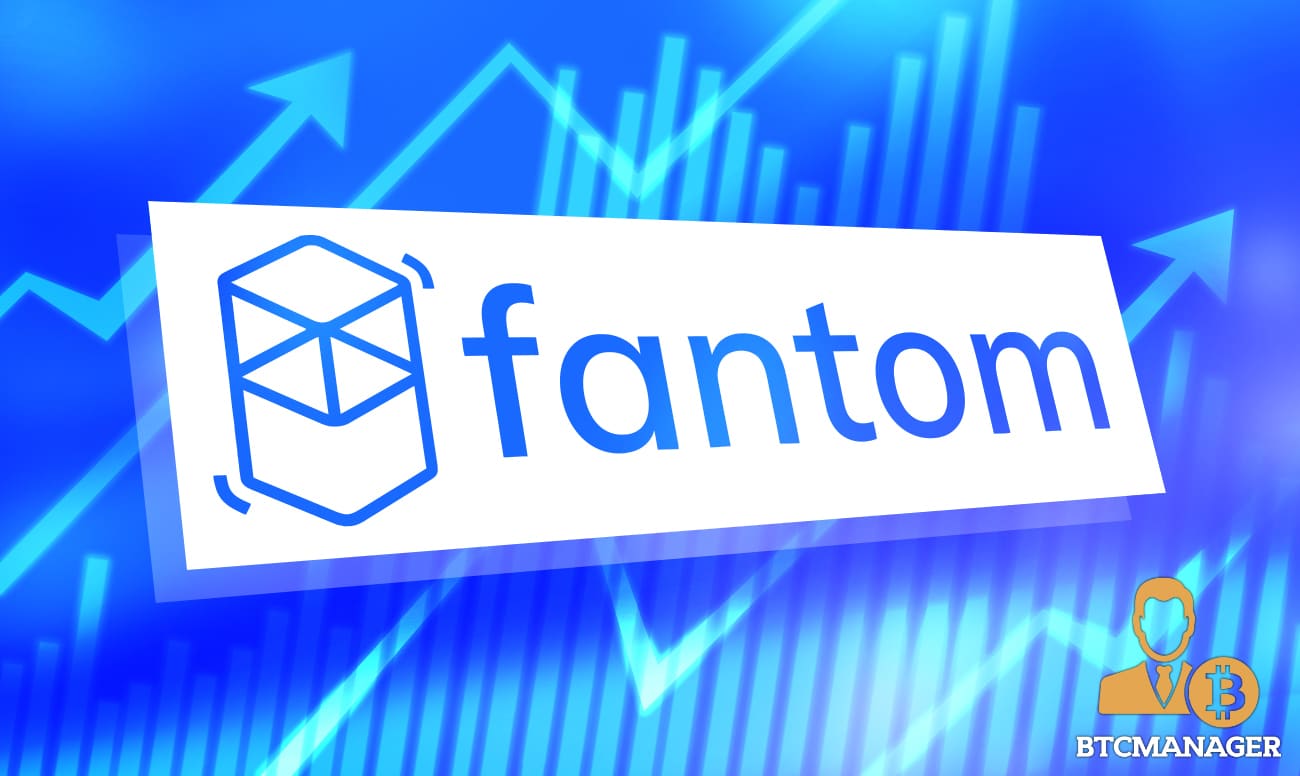 While the broader crypto market has witnessed a slight dip in value, the Fantom ($FTM) altcoin has delivered a really strong showing. The token continues to be one of the biggest surprises of 2022, recording a +19% spike in price in early trading on Monday, and appears to be on track to buck the mild slide affecting the wider crypto market.
Gaining Value Amid the Current Crypto Market Dip
In a tweet sent out on Tuesday morning, leading on-chain data provider, Santiment, indicated that Fantom's price continues to rise, and had surged by a whooping 115% in only a couple of weeks. In tandem with the price hike, the Santiment tweet also indicated that daily active addresses on the Fantom network had also grown to 2,353. 
This recent price rally now sees $FTM trading at $2.87, with a trading volume of over $1.9 billion in the last 24 hours. The coin is currently ranked as the 28th most valuable digital currency, with a market capitalization currently standing at over $7.3 billion and a circulating supply of 2.545 billion.  
Fantom Benefits From Ethereum's High Gas Fees
The rise of Fantom after a mid-year crash in 2021, where it lost over 50% of its value, is partly as a result of the high transaction costs and the nagging limitations of its leading competitor, the Ethereum network. Many crypto developers, unable to sustain Ethereum's skyrocketing gas fees, have chosen to port their projects to the Fantom Blockchain, which subsequently led to a marked increase in $FTM's Total Locked Value (TLV).
The Fantom ecosystem is a layer-1 smart contract platform that seeks to find solutions for the security, scalability, and decentralization issues bedevilling blockchains. The platform employs a bespoke Asynchronous Byzantine Fault Tolerance mechanism, which it claims is capable of providing increased levels of security and scalability, while providing incredible transaction speeds at very low fees.
Regardless of whether activity on the Fantom network is high or low, transactions on the platform cost less than $0.01, and are completed in under a second.
The accelerated growth of $FTM's TLV is confirmation enough of the calibre of crypto projects and developers the platform is attracting.
Fantom's Main Hitting Points
The Fantom ecosystem plays host to both native projects and those recently ported from the Ethereum network. These projects include Curve, the automated market maker that focuses on stablecoins, whose TLV is at $134.5 million; SpookySwap, Fantom's first native decentralized exchange (DEX); SpookySwap, another popular Fantom DEX; and Tomb Finance, the first project on Fantom that uses an algorithmic token pegged to $FTM rather than the US dollar (USD). 
Fantom's current price of $2.87 is still shy of its all-time high of $3.47, but it marks the solid bounceback the token has made since crashing in October last year, losing over 50% of its value. Market observers believe that the token's price will continue to surge in 2022.