Feature Interview: Lawnmower Pivots From "Spare Change" to Investment Platform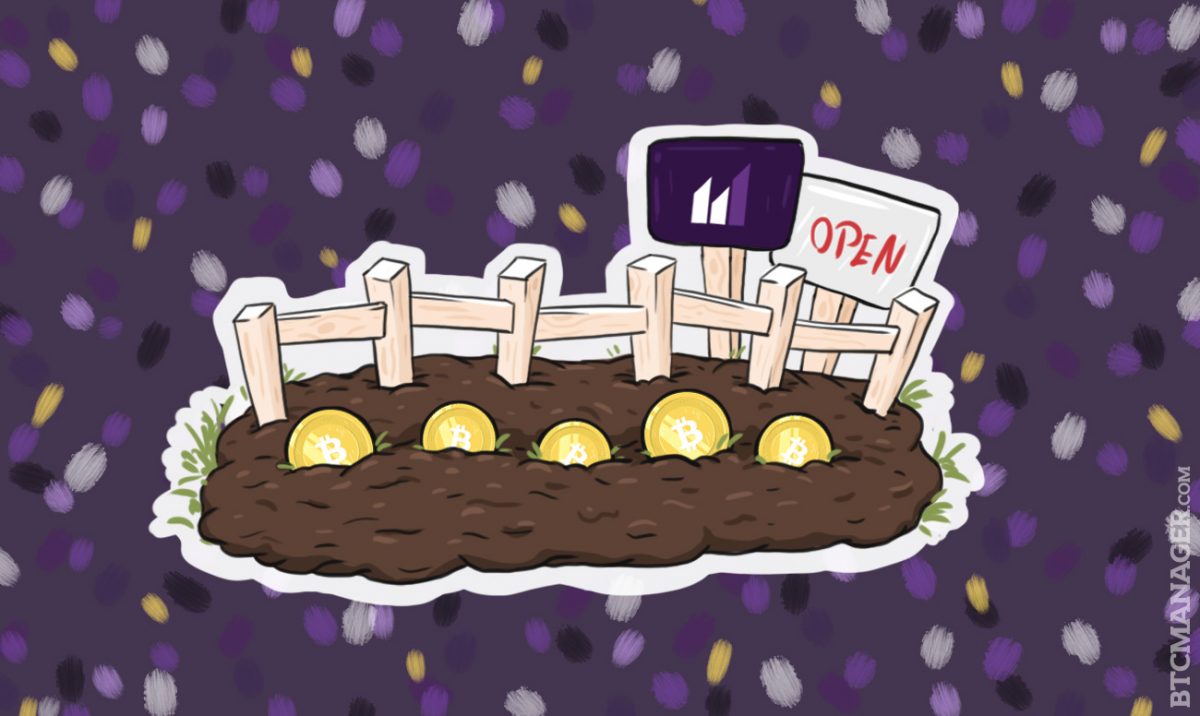 It's been a big year for Lawnmower and its three young founders, Alex Sunnarborg, Patrick Archambeau, and Pieter Gorsira. The former University of Florida students started working on Lawnmower in January 2015 and all bought one way tickets to San Francisco to be part of the Bitcoin scene there.
Having already participated in the Boost VC accelerator program in San Mateo in 2015, the Lawnmower team is planning an imminent move to New York City as part of the 2016 cohort of 20 chosen to attend the Startupbootcamp Fintech accelerator in April.
Among the many changes for Lawnmower is a recent pivot in their business model. Lawnmower began as a Bitcoin savings app offering a "spare change" investment model. Anyone that's been doing online banking with big financial institutions such as Bank of America or Wells Fargo might recall a similar service to help people save money without thinking about it.
By linking to a user's bank account, Lawnmower was able to monitor day-to-day debit card spending and round up all purchases to the next dollar amount. That margin between what was spent and the next dollar amount is allocated toward buying bitcoin on behalf of the user on a regular basis. For people that use their debit cards often, it's easy to understand how frequent purchases could add up to significant amounts of money diverted and invested in bitcoin over time.
This original model worked quite well for a time, however the founders recognized that it it didn't offer more investment-savvy bitcoin investors enough choice. On March 16th they announced to their users that they would be moving away from the "spare-change" model entirely to something that offered their users greater control over their investments.
"This shift to a broader investment platform for more crypto portfolios is our main focus and interest right now, and is taking the place of 'spare change.' The spare change platform was fun while it lasted but is no longer an attractive business model to us and we'd rather focus 100 percent on this broader vision instead of trying to mesh the two," said Sunnarborg in correspondence with BTCMANAGER.
Sunnarborg said that the new app is geared toward people who are not only experienced with Bitcoin and want to invest more intelligently, but also toward people who are new to the world of cryptocurrencies, wallets, etc.
"Our future vision for Lawnmower is something like a Motif Investing for crypto — basically a bunch of portfolio options that represent different aspects / pieces of the blockchain ecosystem. We want to make it extremely easy to start investing in the assets and technology you love and think have huge promise and potential."
Lawnmower's bitcoin wallet partner is Coinbase, a well-known and trusted entity in the space. In order to use the app, users must have a Coinbase account as well as a verifiable bank account which can be linked to the Lawnmower app. With the new  changes, international banking options will be an option, whereas they were not before.  
Another reason the team at Lawnmower wanted to pivot from the "spare change" model into a more investment-based model is that the process they are developing to manage and analyze portfolios is much less controlled by third party services, which makes everything more simple from an operations perspective. However, with this change in operations, Lawnmower is able to offer more flexible trading options including recurring buy, instant buy, and instant sell.
The list of features slated for release on the latest Lawnmower app are:
Being able to fill out a personal portfolio and eventually other crypto-assets
New analytics on individual portfolio performance
Statistics and information on each of the new assets offered
Price notifications and alerts
International expansion options (32 countries and 5 fiat currencies – following coinbase.com/global)
Lawnmower is well positioned to move into a unique space where they're not a wallet provider (Coinbase takes care of that), but rather a platform for investing cryptocurrency. Sunnarborg expressed interest in expanding the current offering of portfolio management from just Bitcoin into other cryptocurrencies, such as the popular and rapidly growing Ether market. If user adoption is strong and they're able to continue to expand their feature offerings, it's possible that Lawnmower.io may become a household name.