Feature Interview: Wirex Expands Beyond Debit Cards to Service the Underbanked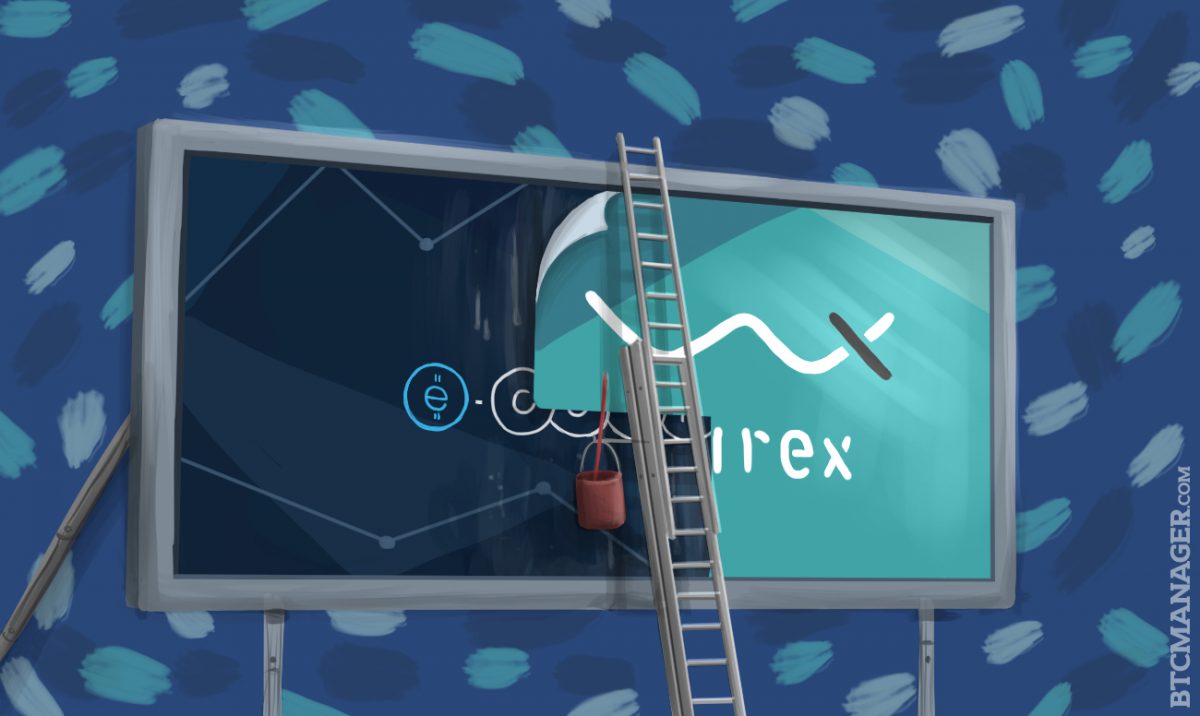 E-Coin is one of the most successful bitcoin debit card provider companies in the industry. The company is committed to introducing innovative solutions to its customers and has been very well rated so far. The success of E-Coin, which has grown to include more than 100,000 users, prompted Wirex Limited to expand its business model beyond bitcoin debit cards, to offer accessible and user-friendly financial services to the general public.
Last week, E-Coin announced its rebranding to Wirex to become the world's first hybrid personal banking solution that combines the benefits of blockchain technology with everyday finances.
Wirex will be available to clients in more than 130 countries and offer three main services based on convenient mobile money solutions via the Wirex app, moment settlement benefits, and updated 2-way debit cards.
BTCMANAGER spoke with Tim Frost,  VP of Marketing and Business Development at E-Coin. In this interview, Frost elaborates on the recent rebranding what the future holds for Wirex.
On E-Coin (Wirex)
E-Coin was conceptualised in 2014 after its three co-founders — Pavel Matveev, Dmitry Lazarichev, and Georgy Sokolov — realized that bitcoin's potential as mainstream currency was deterred by lack of financial infrastructure, especially in the retail sector. As with all new technologies, only early adopters of Bitcoin in commerce were willing to accept and trade it as currency. Therefore, team put together a plan to link bitcoin to a familiar financial tool: the plastic debit card. Marketed as E-Coin bitcoin debit card, the team banked on their financial backgrounds and materialised the idea in only four months. As E-Coin explored its demographics, the team continued to expand the infrastructure and offered a second product — the virtual bitcoin debit card for instant and online use. The user base grew, and as a result, more countries were added to the list. More than 15,000 bitcoin debit cards were issued to users in over 130 countries.
The team continued to innovate and was able to offer more services beyond the simple "bitcoin debit card." After much deliberation, E-Coin decided to rebrand to Wirex, a hybrid personal banking solution. Wirex offers an upgraded 2-way bitcoin card, along with mobile banking ability via the Wirex app, as well as remittance services. Wirex also added additional features, such as the ability to buy bitcoin with bank transfers and other alternative payments (such as PaySafeCard). More payment methods will be announced soon.
About Wirex Financial options and debit card solutions
Wirex is unique because it attempts to close the gap between blockchain-based finance with traditional finance. In one account, users can store both cryptocurrency and fiat currencies, and convert between them easily. The bitcoin debit card looks like a normal bank card, but it can do so much more with Wirex's new features. For example, debit cards can be loaded instantly through the Wirex app, while on the move. The Wirex app also make funds transfer much easier; users can do so by simply entering email addresses of recipients.
The ability to seamlessly use both currencies in a convenient, secure way is Wirex's main attribute. We want to use the best of both digital and traditional finance to enhance users' personal banking experience.
On mobile banking, instant remittance services, and upgraded 2-way debit cards.
Wirex is an all-in-one financial solution integrating mobile banking via the Wirex app, instant remittance services, and upgraded 2-way debit cards. These three main features are interlinked and together enhance each other to the next level. For example, users can load debit cards with bitcoin and turn it into fiat, and vice-versa, from the mobile app. This allows users to time the conversion, based on favorable exchange rates chosen. In another example, users can send funds to anyone in the world instantly, by just inputting the recipient's email address in the Wirex app. In addition to improved transfer speed, Wirex's fees are extremely affordable when compared to other remittance services.
On offering banking services to the bankless
Thanks to blockchain technology, Wirex can offer bank-like financial services without the need for a bank account, such as the ability to send, receive, and spend funds safely and securely.
Beyond that, we consider ourselves as part of the FinTech revolution, offering borderless solutions. Wirex is a great addition to users from countries experiencing currency devaluation and high inflation. It is an option for people seeking to keep more stable currencies (USD, GBP and EUR) in a cloud-based, global banking platform that is accessible worldwide.
About other possible integrations and service solutions
Our team has continued to innovate and lead the financial sector by incorporating the best features that the blockchain technology can offer. We will continue on this path and bring more and more innovations to the table. Right now, we are focusing on completing the implementation phase of the new Wirex platform. To get the latest news and updates, do follow our work at @wirexapp and follow our blog.
About the digital currency ecosystem
The current digital ecosystem is evolving very rapidly. We foresee a very bright future for digital currencies as the industry continues to evolve. While it is difficult to predict future regulations in this field, we assure our customers that we will always comply with rules and regulations.
Expectations and goals for the future 
We experienced rapid, massive growth for E-Coin and expect Wirex to grow at the same, or even at a faster rate. At the end of the day, we aim to provide a service that people will love to use.