FedNow endorses Hedera, Domini.art rally despite crypto chaos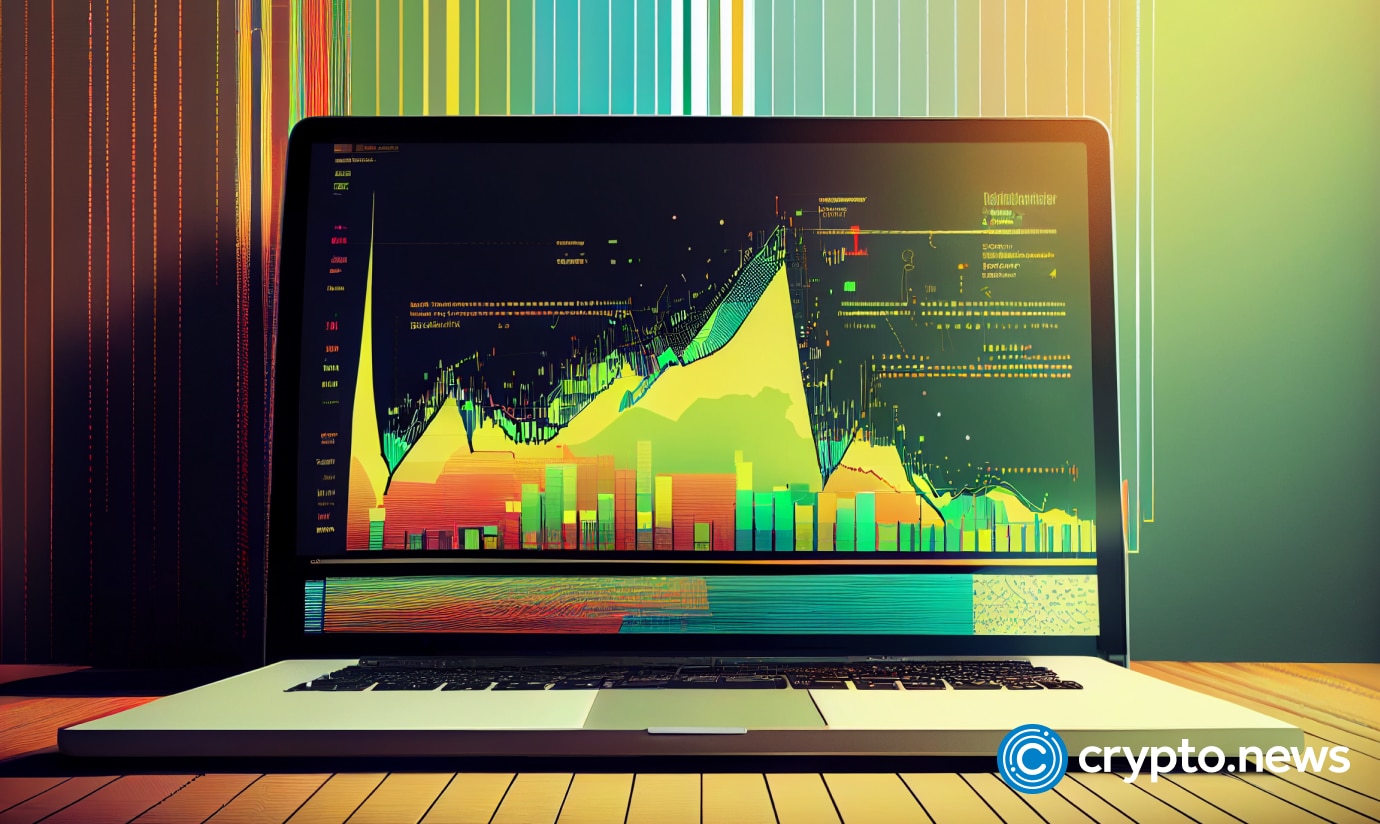 Hedera Hashgraph (HBAR) saw increased usage in August 2023 thanks to the addition of the Dropp service by the US payment service FedNow. Dropp is an authorized FedNow service provider for instant payments. FedNow Service is a new instant payment system developed by the Federal Reserve (Fed), the United States central bank.
Meanwhile, Domini.art (DOMI) is making waves in the market with its innovative fractionalized art ownership model, attracting more investor interest. Usually, some of the best decentralized finance (defi) projects thrive on consistent usage, and this ongoing activity enhances the value of utility tokens like HBAR.
Similarly, Domini.art aims to establish itself as one of the best non-fungible token (NFT) platforms, focusing on reliability and building a solid reputation.
Domini.art's presale offers early investors a substantial opportunity with DOMI, the platform's native token, at $0.021. The crowdfunding structure is designed to progressively increase DOMI's prices before market dynamics come into play after launch.
FedNow approves Dropp
Hedera received a notable boost in August when FedNow, an instant payment solution supported by the Federal Reserve for financial institutions, announced its inclusion of the payment service Dropp.
Dropp enables businesses and service providers to accept small payments securely. It operates on Hedera, a decentralized ledger platform using hashgraph technology instead of a blockchain.
This service aims to provide affordable options for micropayments, which are more cost-effective than credit cards or traditional banking services. Additionally, it is less expensive and boasts a wider reach, as the FedNow Service is accessible to financial institutions of all sizes throughout the United States.
The crypto markets responded positively to this announcement as HBAR prices soared. As it is, Hedera is establishing itself as an efficient alternative to traditional blockchains, with the HBAR playing a central role in this endeavor.
Domini.art disrupts traditional art ownership
Throughout history, exquisite art has served as a symbol of prestige, whether for medieval monarchs or contemporary billionaires. It has remained a luxury beyond the reach of the average person. Recently, fine art has taken on a new role as a hedge asset against inflation, driving up demand and making an already exclusive industry even more so.
Domini.art is poised to challenge this top-heavy structure. The platform introduces the concept of fractional art ownership for cryptocurrency users. This means you can invest in valuable artworks just like you would own shares in a company. This innovative approach is made possible through unique non-fungible tokens (NFTs), allowing owners to monitor their investments.
Here's how it works: Domini.art identifies high-quality art created by talented artists and acquires these pieces for users to invest in. The physical art is securely stored in vaults, while Domini.art digitizes the artwork to make digital representations available for investment. When you buy the digital art, you own a piece of the physical artwork.
Overall, Domini.art's unique approach and innovative use of blockchain technology could revolutionize the exclusive art auction industry.
Conclusion
HBAR had a notable month following the FedNow endorsement. Meanwhile, Domini.art is in its early stages but demonstrates a compelling vision to distinguish itself in a competitive field.
Fractional art ownership is gaining prominence as the future of art buying. The art industry has traditionally had its gatekeepers and Domini.art has the potential to make art more accessible to a broader audience.
Digital art fractionalization revitalizes NFTs, addressing criticism of less valuable creations and expanding potential investor benefits.
Considering the traction these projects have generated, they have emerged as some of the best altcoins to consider in 2023.
Learn more about DOMI here:Visit Domini.art presale | Join our community
Disclosure: This content is provided by a third party. crypto.news does not endorse any product mentioned on this page. Users must do their own research before taking any actions related to the company.