Ferrari to accept Bitcoin and Ether as payment for luxury cars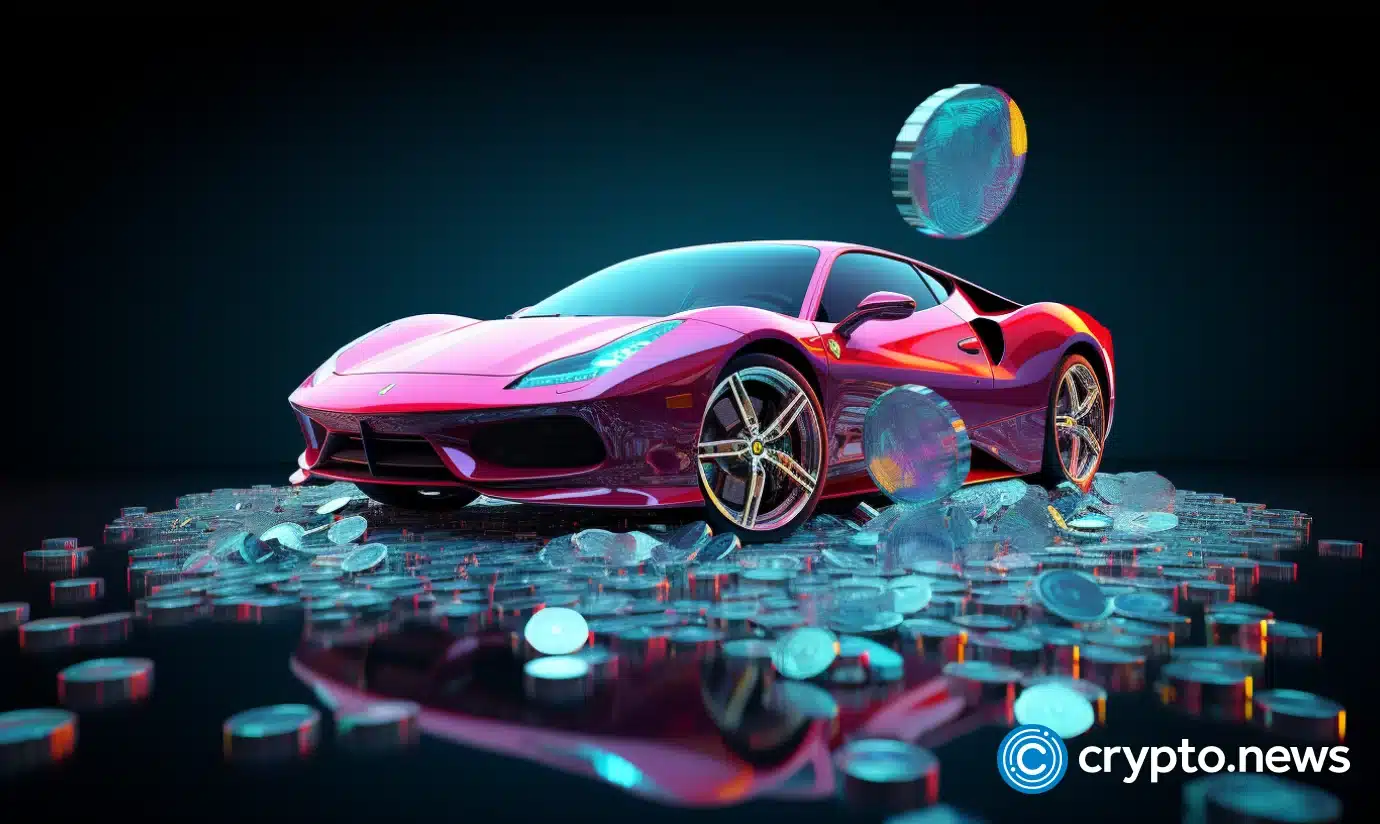 Italian luxury car manufacturer Ferrari has decided to include cryptocurrency as a payment option in response to demands from dealers and the market.
The Maranello, Italy-based company will start accepting purchases of its luxury cars using crypto in the U.S., with plans to expand the new payment option in Europe in the first quarter (Q1) 2024, Reuters reported. 
The company's chief marketing and commercial officer, Enrico Galliera told the publication that many of Ferrari's clients are crypto investors, and including crypto as an option will enable the company to connect with potential clients.
Potential customers include "young investors who have built their fortunes around cryptocurrencies" while others are "more traditional investors, who want to diversify their portfolios," Galliera said.
Currently, the luxury car manufacturer will support crypto purchases using Bitcoin (BTC) and Ether (ETH) — the two largest crypto coins by market capitalization. The company is also expected to accept stablecoin USDC, and has partnered with the cryptocurrency payment processor Bitpay for its initial phase in the US. 
Bitpay will immediately convert cryptocurrency payments into fiat to guard against volatility associated with crypto and also certify that cryptocurrencies used for payments do not come from any illicit activity, but are from legitimate sources.
According to Galliera, payment through cryptocurrency will not attract surcharges, fees, or extra charges. The Ferrari executive did not state the number of cars that are expected to be sold via the new payment means.
Renewable energy sources 
Ferrari's inclusion of crypto is in line with its target to be carbon-neutral by 2030. Galliera noted how cryptocurrencies have reduced their carbon footprint with the introduction of software upgrades and the use of more renewable resources.
Electric vehicle manufacturer Tesla, which allowed customers to purchase a Tesla car with Bitcoin in 2021, suspended the payment option less than two months later over environmental concerns.
According to Tesla CEO Elon Musk at the time, the company would resume BTC payments if miners' clean energy sources were up to 50%. Since then, Bitcoin mining's clean energy usage surpassed the 50% mark, leading to speculations on whether Tesla will start accepting BTC payments again.