Fiat Chrysler Taps IBM's Blockchain for Raw Materials Sourcing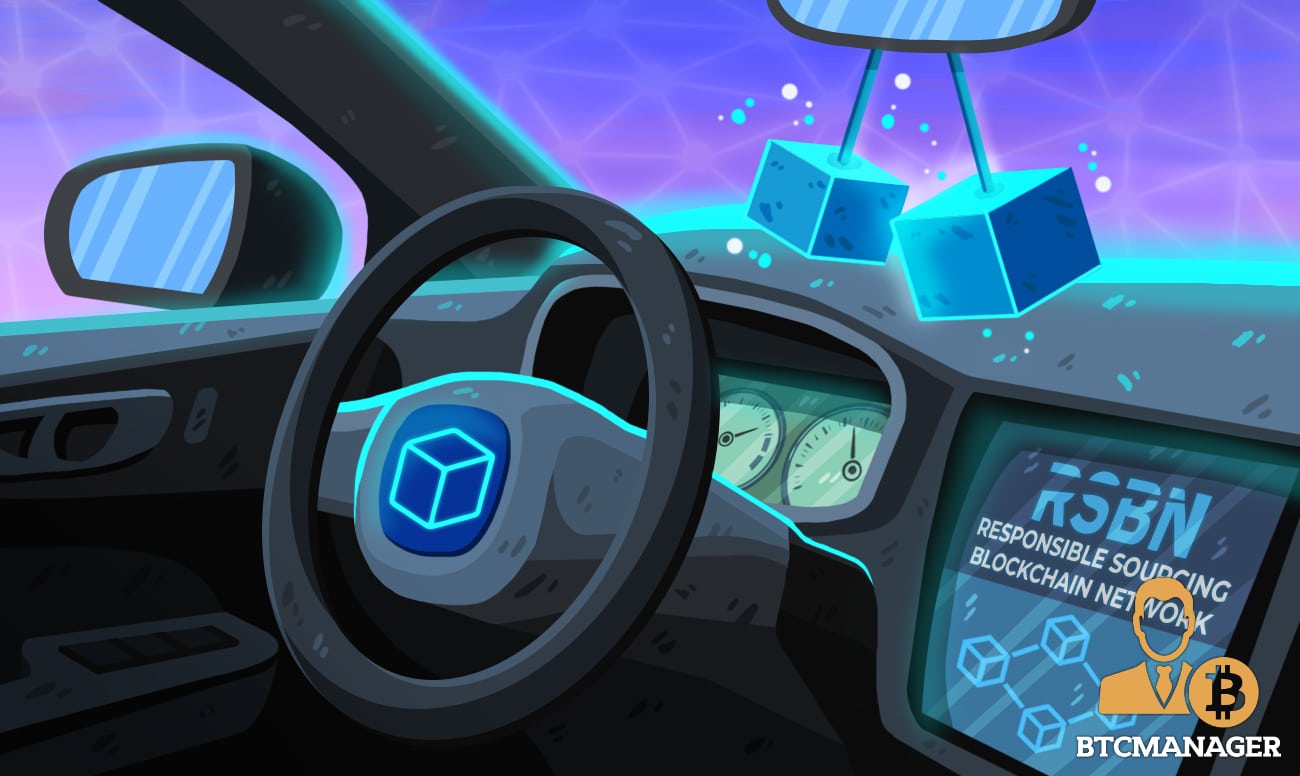 Fiat Chrysler Automobiles (FCA), an Italian-American multinational corporation that's currently the eight largest auto manufacturer in the world, has joined the Responsible Sourcing Blockchain Network (RSBN), a consortium made up of tech giant, IBM, Ford Motor Company and others. The move will enable FCA to utilize distributed ledger technology (DLT) in sourcing for raw materials used in making its electric vehicles, reports Ledger Insights on December 11, 2019.
Transparent Materials Sourcing with Blockchain Technology 
In a bid to promote responsible procurement of raw materials used in the manufacturing of its electric cars and maintain the integrity of its supply chain, Fiat Chrysler Automobiles (FCA), a multinational corporation listed on the New York Stock Exchange (NYSE), has joined the blockchain bandwagon.
Per sources close to the matter, FCA has joined the Responsible Sourcing Blockchain Network (RSBN), a consortium created by IBM and comprises highly reputed firms including Ford, Volkswagen and Volvo, to mention a few.
Reportedly, the primary objective of the RSBN consortium is to promote transparency in the global mining industry, which is predicted to experience exponential growth within the next decade.
With FCA now a member of the RSBN consortium, the firm has hinted that it plans to leverage blockchain technology to track cobalt and other essential minerals such as mica, tungsten, tantalum and gold which are used in its electric vehicles.
Increasing Demand 
At a time when the electric vehicles (EV) industry has started to blossom, with demand for EV estimated to grow by 32 percent by 2040, FCA says it has already started ramping up its electrification strategy and it's poised to take the responsible procurement of its raw materials very seriously.
Carl Smiley, Chief Purchasing and Supply Chain Officer of the FCA said:
"Our commitment to the responsible procurement of raw materials is vital to the integrity and sustainability of our supply chain, especially as our electrification strategy ramps up."

Fiat Chrysler says it's looking to roll out thirty different models of electric vehicles by 2022, and it firmly believes that RSBN will play a major role in the responsible procurement of cobalt, a major mineral used in making the tyres of EVs.
It's worth noting that FCA and its partners are not the only ones that understand the importance of the responsible sourcing of raw materials.
Earlier in November 2019, BTCManager reported that HashCash Consultants had partnered with a consortium of leading automobile makers to trace minerals used in manufacturing car batteries.