FIFA Inks Partnership Deal with Algorand, ALGO Price Surges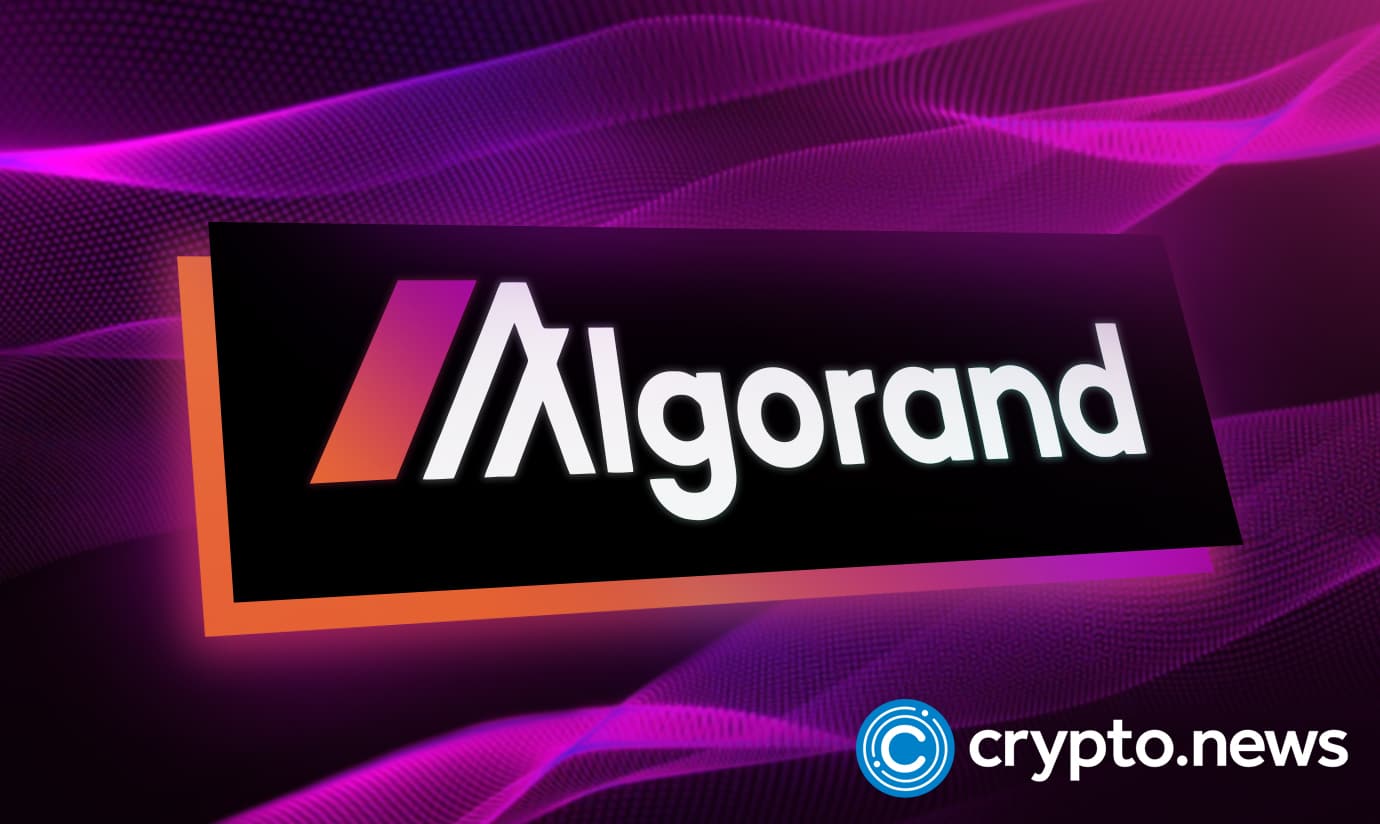 FIFA has announced its partnership deal with the Algorand (ALGO) blockchain project. With the new alliance, Algorand will function as the official distributed ledger technology platform of FIFA, helping the latter formulate its blockchain-supported wallet solution and digital assets strategy, according to a blog post on May 2, 2022.
FIFA Adopts Algorand (ALGO)
World soccer governing body, Federation International de Football Association (FIFA), has signed a sponsorship and technical partnership agreement with the eco-friendly Algorand (ALGO) distributed ledger technology (DLT) project, making it the official blockchain partner of the 117-year-old organization.
In addition to becoming the official blockchain technology platform of FIFA, Algorand will be responsible for the development of the organization's official blockchain-based wallet solution, while also functioning as a FIFA World Cup Qatar 2022 Regional Supporter in North America and Europe, and a FIFA Women's World Cup Australia and New Zealand 2023 Official Sponsor.
Commenting on the new alliance, FIFA President Gianni Infantino said:
"We are delighted to announce this partnership with Algorand. The collaboration is a clear indication of FIFA's commitment to continually seeking innovative channels for sustainable revenue growth for further reinvestment back into football, ensuring transparency to our stakeholders and worldwide football fans – a key element of our Vision to make football truly global. I look forward to a long and fruitful partnership with Algorand."
Algorand to Power FIFA's NFT/Digital Assets Infrastructure
The team has hinted that Algorand will also see to the development of FIFA's digital assets strategy, while FIFA will provide sponsorship assets including advertising, media exposure, and promotional opportunities.
Non-fungible tokens (NFTs) have been gaining serious traction across various areas of the global economy in recent years, with a good number of players in the sports ecosystem leveraging these digital collectibles to foster fan engagement and more. Though it's still unclear what FIFA's digital assets strategy will look like, it's very likely that NFTs will be in the picture.
Founded in 2017 by MIT's Silvio Micali, a Turing Award-winning cryptographer, Algorand is powered by the proof-of-stake (PoS) and Byzantine agreement protocol. Algorand is the blockchain network of choice for more than 2000 global organizations and decentralized applications (dApps) developers.
With the ability to process 1,000 transactions per second, and a sub-5-second block time, Algorand is one of the fastest, most scalable, and cost-efficient blockchain networks in the world. And on top of that, the Algorand blockchain has not experienced downtime in the past three years.
"From the beginning, Algorand has focused on building technology that promises inclusivity, opportunity, and transparency for all. This partnership with FIFA, the most globally recognized and distinguished organization in sports, will showcase the potential that the Algorand blockchain has to transform the way we all experience the world's game," stated Micali.
As the world continues to make conscious efforts to tackle global warming and climate change, Algorand recently revealed plans to create a smart contract to automate its carbon offsetting, as part of its commitment to a greener environment.
In the past 24 hours, the price of Algorand's native ALGO altcoin is up by 18.68 percent, hovering around $0.7018, with a market cap of $4.70 billion, according to CoinMarketCap.