Financial Conduct Authority (FCA) Opens Consultation with Cryptocurrency Stakeholders for Regulatory Clarity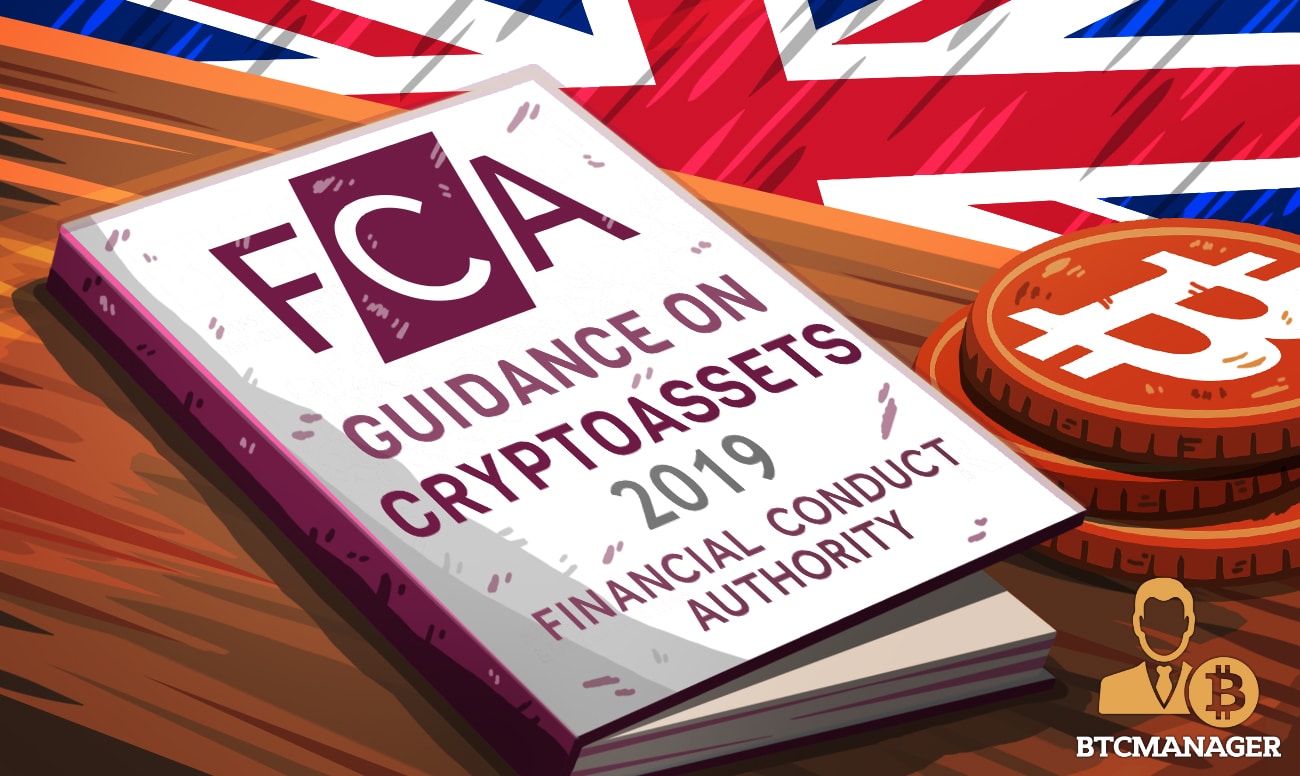 The Financial Conduct Authority (FCA) has started consultations with the UK's cryptocurrency market participants to find out the exact digital assets that need to be regulated and the best way to regulate them so as not to stifle innovation while also adequately protecting consumers from the risks, according to consultation paper published on January 23, 2019.
The FCA's Consultation Aimed at Fostering Regulatory Clarity
As reported by BTCManager in October 2018, the UK's cryptoassets taskforce consisting of the HM Treasury, the FCA and the Bank of England, released a final report on cryptocurrency, providing an overview of the UK's regulatory approach towards the nascent digital assets class and DLT in the region's financial ecosystem.
Now, the FCA has taken things a step further, by opening up channels with all stakeholders in the UK's cryptocurrency industry, to gain feedback on how to regulate the fast-growing markets for the good of all.   
As stated in the latest FCA consultation paper, due to the proliferation of bitcoin, altcoins, and blockchain technology, it has become pertinent for the FCA to formulate a clear cut regulatory guideline to enable market participants to fully understand the activities that fall under the purview of the FCA and for which they need authorizations.
The regulator also aims to help cryptocurrency investors to come to grips with the market and "the implications for the type of protection they are afforded depending on the crypto product."
Per the FCA, the final guidance which will be released much later will make it easier for market participants to know whether the cryptoassets they use falls under its jurisdiction, thereby enabling them to have a "better understanding of the rules that apply to their business."
Token Classification and Regulating to Foster Market Growth
The FCA's latest consultation aims to find out the best classifications for cryptocurrencies. Specifically, It wants to know if cryptoassets should be considered as:
"Specified Investments under the Regulated Activities Order, Financial Instruments under the Markets in Financial Instruments Directive II, E-Money under the E-Money Regulations or captured under the Payment Services Regulations."
In an interview with Investment Week, a British financial publication, Jill Lorimer, partner at law firm Kingsley Napley, reportedly said that the FCA consultation is a welcome development as a robust, non-hostile regulatory framework and is "essential to the UK maintaining its position as one of the most attractive destinations for cryptoassets innovation."
Specifically, all cryptocurrency exchanges, custodial services, financial advisers, consumer organizations, and every other concerned party are required to send their feedback to the FCA by April 5, 2019.