Financing with the Stars: Celebrities and Cryptocurrencies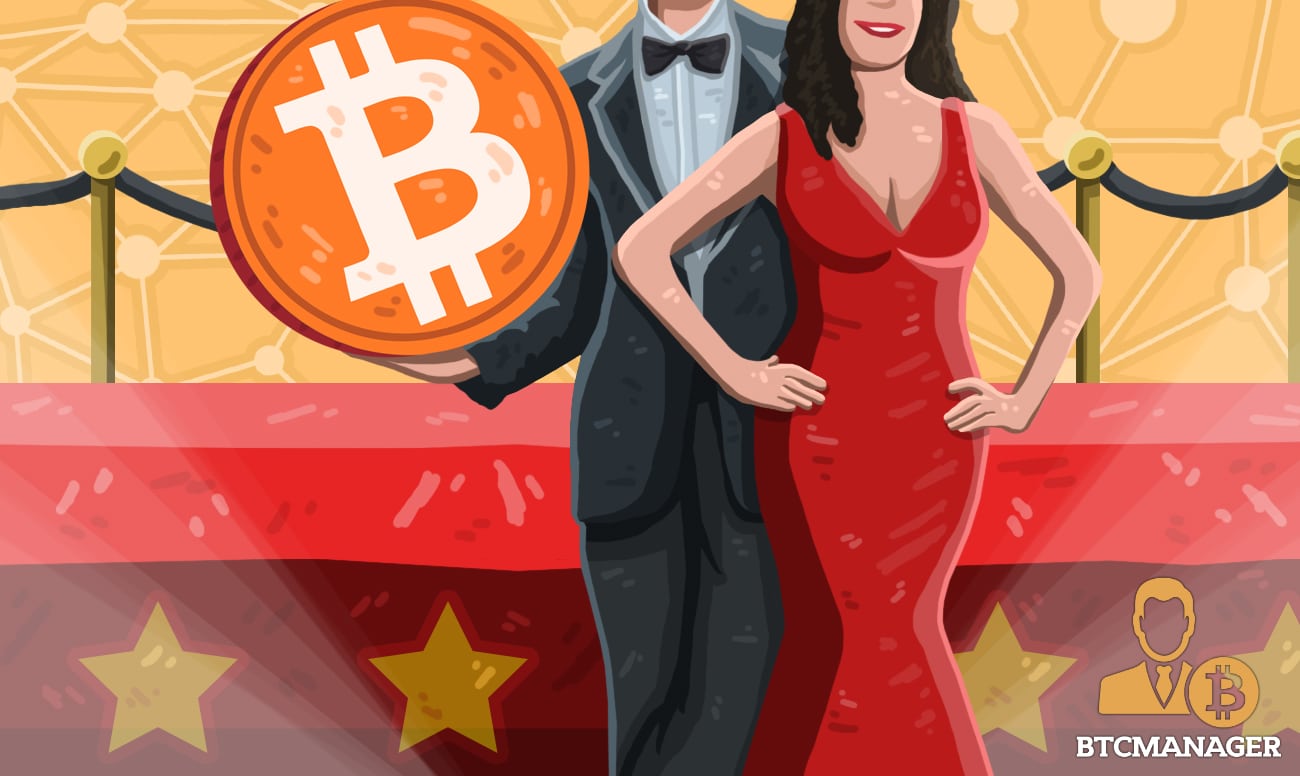 A year after the initial cryptocurrency gold rush, we are now seeing a new mutation of the phenomenon: celebrities promoting crypto. From Dennis Rodman wearing a Potcoin t-shirt on CNN, to Steve Bannon's mention of creating a "deplorable coin," it remains to be seen if fame can equate to fortune in the era of digital currencies.
There is no doubt that celebrities have the power to influence markets through their media presence. Afterall, a single dismissive tweet by Rihanna was enough to drop Snapchat's stock by five percent last March. Several celebrities have attempted to leverage their fame for success in crypto. In fact, celebrity endorsements of various cryptocurrencies encouraged the US Securities and Exchange Commission (SEC) to ring the alarm.
The SEC developed a phony ICO backed by celebrity endorsements to illustrate common strategies used in ICO promotion. However, for a prospective investor, a click on the "buy page" triggers a lecture by the SEC that warns against trusting celebrity endorsements when determining the value of an investment.
Here is a look at how some celebrities are faring in the crypto space.
The Good
In early July, Ashton Kutcher presented $4 million in Ripple to Ellen Degeneres so that she could pass it on to her favorite charity. Kutcher was an early adopter of cryptocurrency, and he is now working to push Ripple into widespread use. To this end, Ripple has developed a $300 million fund to move the cryptocurrency from the speculative space into common use.
Meanwhile, "Smack That" singer Akon stated, while speaking at the Cannes Lions Festival, that he wants to build a real life Wakanda in Senegal. To do this, he is attempting to develop a cryptocurrency called Akoin along with a corresponding digital wallet. Akon has been active in volunteering and development work in Africa, but his crypto-city has yet to come to fruition.
The Bad
Boxer Floyd Mayweather exchanged the nickname "Money" for "Crypto" last year.  However, his investments have been less than a knockout. Mayweather backed a coin called Centra, which was brought up on charges of fraud by the SEC. His other endorsement, Hubii, went down in the first round as its ICO reached less than a fifth of the $50 million it was looking for. It begs the question: Will Floyd change his nickname to "Fiat" next?
Ghostface Killah of Wu-Tang Clan created his own cryptocurrency called CREAM, a reference to their song "C.R.E.A.M." which stands for "cash rules everything around me." For his digital currency, Ghostface Killah replaced "cash" with "crypto" in his ICO. However, the token sale has been suspended and the price has dropped considerably.
The Ugly
In September, Paris Hilton tweeted about Lydian, a coin which is linked to the CEO Horatio Alger who has been implicated in several allegations of abuse, including harassment and discrimination. He is currently facing jail time for violating his probation. Since June, however, Hilton has kept her tweets out of the crypto space.
Last year, Steven Seagal endorsed the cryptocurrency, Bitcoiin. Clearly, the anonymous founders believed that if Seagal's star power wasn't enough to bring them market share, customers mistaking Bitcoiin for Bitcoin (with one "i") would. We'll never know what would have became of Bitcoiin, due to a cease-and-desist order from New Jersey regulators in March. Since then, Seagal has not mentioned the ill-fated coin.
While celebrity is an incredible market force to sway customer opinion, it seems that customer confidence and market dynamics are the determining factors in the value of a cryptocurrency.