FINMA: Cryptocurrency Firm Alliance Capitals Looks Like a Typical Scam Project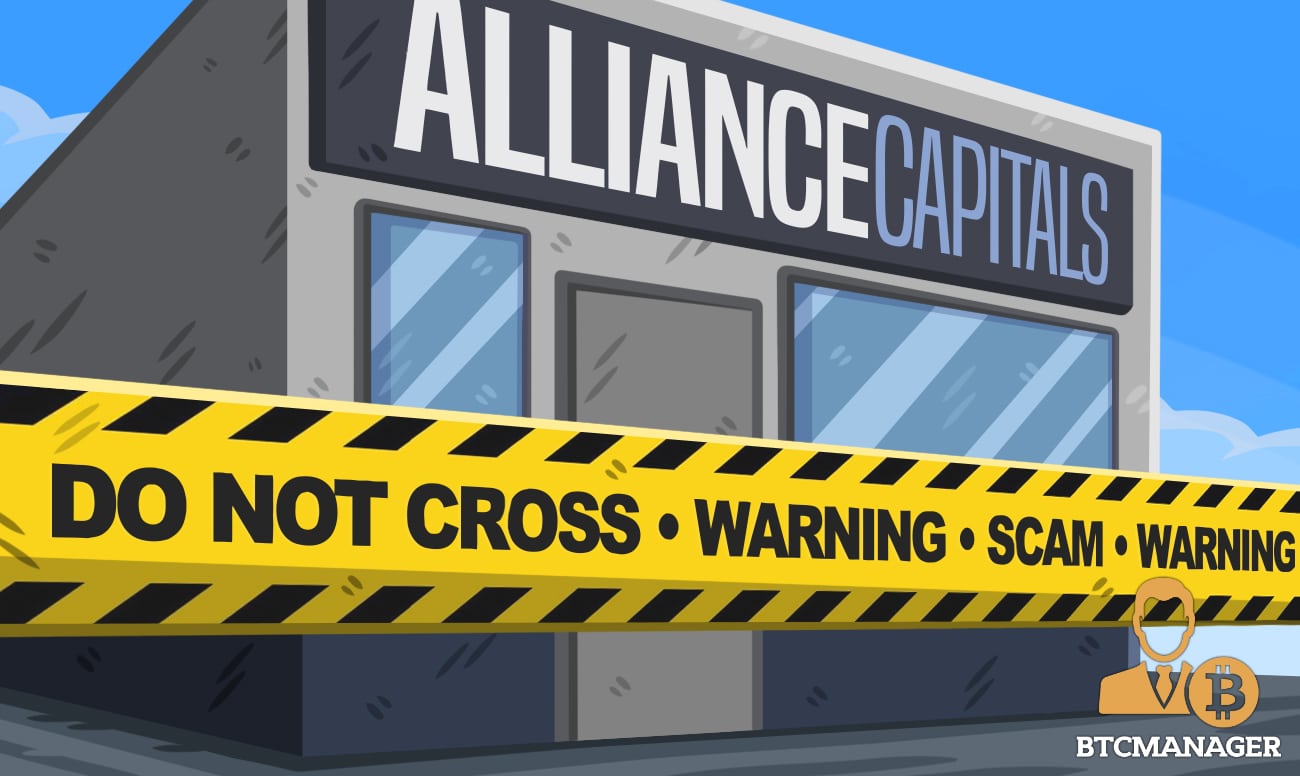 Switzerland's financial regulatory watchdog, the Financial Market Supervisory Authority (FINMA), has warned cryptocurrency investors to be wary of Alliance Capital, a firm claiming to offer clients cryptocurrency trading services, binary options, and other financial products, according to a Finance Magnates report on September 24, 2018.
FINMA Cautions Investors
Alliance Capital, a cryptocurrency startup that claims to be based in the heart of Crypto Valley, offering its prospective clients cryptocurrency services, has been added to the scam watch list of the Swiss financial regulatory watchdog, FINMA.
According to Finance Magnates, the mode of operation of Alliance Capital appears shady, as most of the DLT-based virtual currency services it claims to offer are listed on third-party sites that are neither officially affiliated to nor subsidiaries of Alliance Capital. In essence, it's thus likely that the people controlling Alliance Capital are also running these extensions.
SImilar to the traditional finance industry where rogue actors are continually formulating ways to take advantage of gullible investors with their scam projects, crypto criminals have also taken advantage of the unregulated nature of the blockchain and virtual currency ecosystem to defraud unsuspecting investors.
While Switzerland has been doing everything possible to attract bitcoin-related startups to the region, the financial institutions in the state have since become wary of such ventures in the area.
The Double-Edged Sword of Crypto Adoption
In July 2018, reports surfaced that Swiss regulators were stepping up efforts to stop the massive exodus of blockchain and fintech startups in the nation after it was discovered that Swiss banks were reluctant to service these businesses due to their seemingly unregulated nature.
The banks, on their part, demanded more clarity on the rules governing cryptocurrency projects and initial coin offerings (ICOs) before opening accounts for these startups.
Swiss banks expressed concern over the non-compliance of ICO projects with anti-money-laundering (AML) and know-your-customer (KYC) rules. The ugly situation even prompted Zuercher Kantonalbank (ZKB), the fourth largest bank in Switzerland, to shut down the accounts of over 20 cryptocurrency firms.
Fast forward to September 2018, and the Swiss Bankers Association (SBA) has formulated robust guidelines to govern ICOs and crypto businesses in the state, in a bid to enable them to gain legitimate access to banking services. The new laws require crypto startups to conduct extensive KYC and AML checks.
In related news, on September 8, 2018, BTCManager informed that Swiss-based cryptocurrency startup, Smart Valor received regulatory approval from Swiss financial authorities.