FinTech Festival Thailand 2023 unites industry experts, innovators, and communities in finance and technology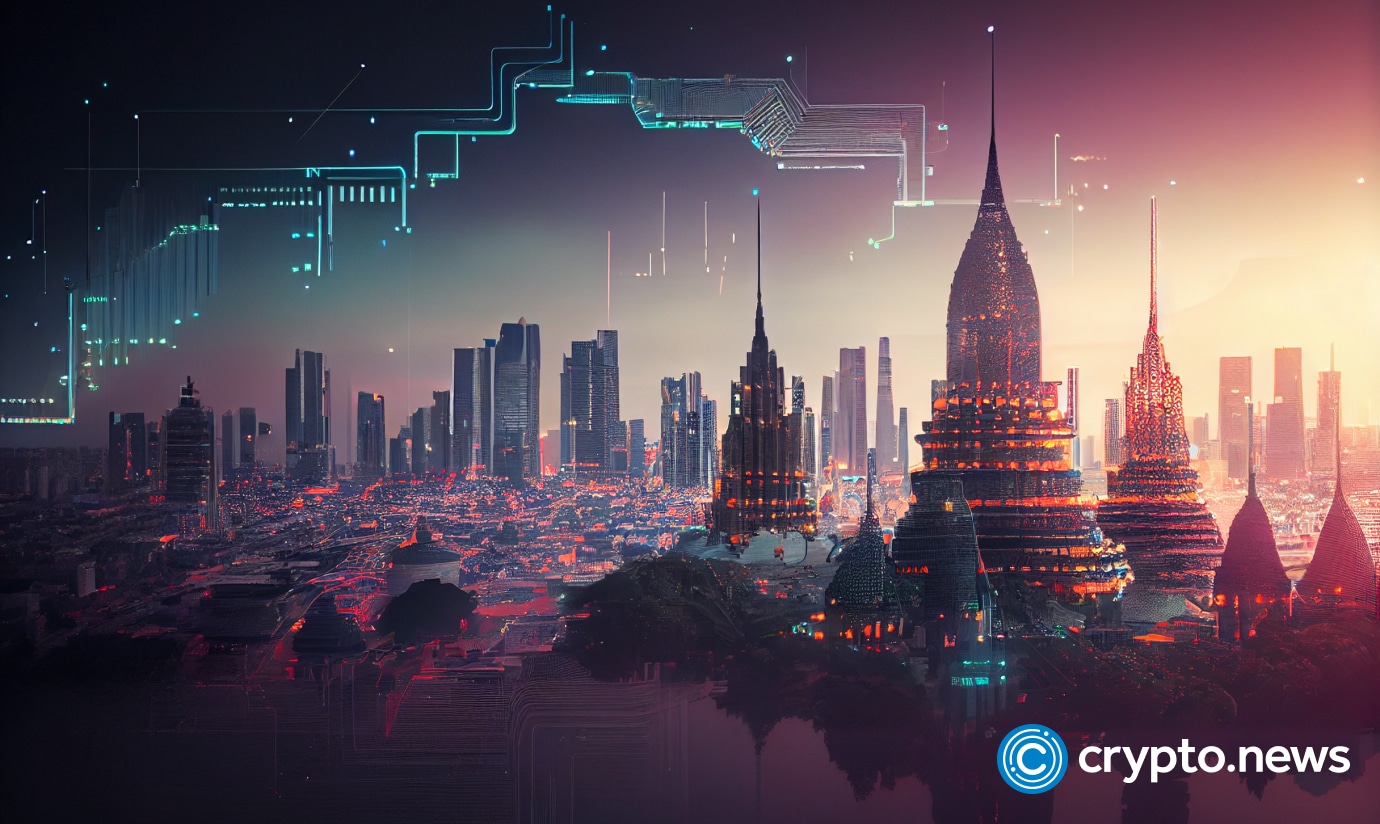 [Bangkok, Thailand] FinTech Festival Asia 2023, the premier event in the Southeast Asian region showcasing the latest advancements and trends in financial technology, is set to take place from Sep. 27, 2023, to Sep. 28, 2023, at Royal Paragon Hall in Bangkok, Thailand.
The festival will bring together industry experts, innovators, and communities to collaborate and strengthen connections within the FinTech ecosystem.
By organizing a range of keynote speeches, panel discussions, and networking events, FinTech Festival Asia 2023 offers a platform for industry professionals and experts to share insights openly, exchange ideas, and actively seek out collaborative opportunities. 
This event will empower attendees with knowledge concerning recent trends, the latest technologies, and regulatory advancements in FinTech.
FinTech Festival Asia 2023 is set to offer an engaging experience that reaches beyond educational and networking opportunities. A feature of the event will be a dedicated exhibit area where FinTech companies will display their products, services, and solutions in an exhibition area that will be exclusive to the event.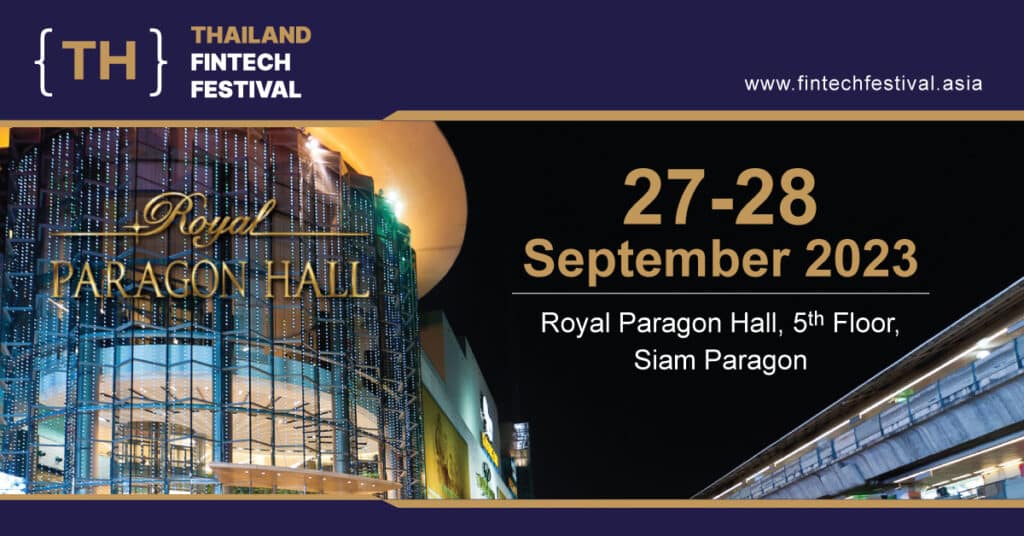 This event will present attendees with an opportunity to explore technologies associated with FinTech, like blockchain, artificial intelligence, and digital payments, enabling them to gain firsthand experience of the potential of this industry.
FinTech Festival Asia 2023 is organized in collaboration with various associations, industry partners, and agencies in the spirit of collective growth and development. This strategic partnership underscores the shared commitment to creating an inclusive and continuous ecosystem that promotes innovation within the FinTech industry.
FINEXPO, the esteemed organizer of the highly anticipated FinTech Festival Asia 2023, is pivotal in crafting a unique platform that allows industry players to exhibit their latest advancements, forge valuable connections, and participate in insightful discussions.
Their expertise and dedication have played a crucial role in shaping the festival into an extraordinary gathering of FinTech enthusiasts where innovation and collaboration thrive. With their meticulous planning and strategic execution, FINEXPO ensures that the festival surpasses expectations, providing an unparalleled experience for all participants.
DIFY, the esteemed official PR partner of the highly anticipated FinTech Festival Asia 2023, brings its extensive expertise in strategic communications and media relations.
Their valuable partnership is crucial in effectively disseminating vital information and showcasing the festival's significant milestones. 
Through their handling of public relations, DIFY facilitates wider industry reach and engagement, enabling the festival to make a lasting impact on a broader audience.
With their adeptness in crafting compelling narratives and leveraging various communication channels, DIFY contributes to the festival's overall success by enhancing its visibility and fostering meaningful connections within the FinTech community.
Recognized as a vibrant community, APAC DAO enthusiastically joins the FinTech Festival Asia 2023 as a valuable supporting community.
Their active involvement and shared vision of propelling technological innovation within the financial sector significantly contribute to cultivating an enriching and collaborative environment for all attendees.
APAC DAO's dedication to fostering the FinTech industry's growth aligns perfectly with the festival's overarching goals, creating a synergistic partnership that amplifies the event's impact.
Through their participation, APAC DAO helps to create an inclusive space where ideas are exchanged, connections are forged, and the boundaries of innovation are pushed, benefiting the entire FinTech ecosystem.
Nicole Nguyen, the founder of APAC DAO, said:
"We are thrilled to join forces with FinTech Festival Asia 2023 and contribute to an environment that celebrates innovation, collaboration, and growth within the FinTech industry. APAC DAO is dedicated to propelling technological advancements and fostering an inclusive ecosystem. By actively participating in the festival, we aim to create a space where ideas thrive, connections flourish, and the boundaries of innovation are pushed, benefitting the entire FinTech community."
Recognized as a trailblazer in empowering women within the blockchain and FinTech space, Women in Blockchain Asia assume a pivotal role as a supporting community in the FinTech Festival Asia 2023.
Through their active participation, Women in Blockchain Asia reinforces the festival's steadfast commitment to promoting diversity, inclusion, and gender equality.
Their advocacy and support for women-led initiatives create a nurturing environment that amplifies the voices and contributions of women within the industry.
By joining forces with Women in Blockchain Asia, the festival demonstrates its dedication to providing a platform where women can thrive, exchange ideas, and make a lasting impact on the future of FinTech.
Together, they foster a collaborative ecosystem that celebrates and champions the achievements of women in the blockchain and FinTech sectors.
Asih Karnengsih, chairwoman of Asosiasi Blockchain Indonesia, said:
"With blockchain as a catalyst for transformative change in the fintech industry, I'm thrilled to participate in the upcoming fintech conference. As we converge to explore cutting-edge solutions and foster synergies, we reaffirm our dedication to advancing the adoption of blockchain technology and revolutionizing the financial landscape on the global stage. Let us pave the way for a future where innovation and collaboration thrive."
As a highly regarded blockchain association, Asosiasi Blockchain Indonesia actively provides its expertise and extensive network to support the FinTech Festival Asia 2023. Their participation is a testament to the festival's steadfast commitment to nurturing international collaboration and facilitating knowledge exchange.
By leveraging their deep expertise and experience in the blockchain industry, Asosiasi Blockchain Indonesia enriches the festival with diverse perspectives, innovative ideas, and valuable insights. Their involvement highlights the festival's dedication to creating a global platform that promotes cross-border cooperation and drives advancements in FinTech. 
The collaboration between Asosiasi Blockchain Indonesia and the FinTech Festival Asia 2023 forms a formidable alliance, setting the stage for mutual growth and collective success in blockchain and FinTech.
The Malaysia Blockchain Association, renowned for its extensive industry experience and regional presence, takes on a significant role as a supporting association for the FinTech Festival Asia 2023.
Their partnership amplifies the festival's dedication to fostering stronger cross-border ties and facilitating regional growth within the dynamic FinTech landscape.
Leveraging its expertise and vast network, the Malaysia Blockchain Association brings valuable insights, collaborative opportunities, and regional perspectives to the festival.
Their active involvement underscores the festival's commitment to creating a platform encouraging knowledge exchange, partnership building, and mutual growth within the FinTech community across borders.
The partnership between the Malaysia Blockchain Association and the FinTech Festival Thailand 2023 forms a powerful alliance, nurturing a vibrant and interconnected FinTech ecosystem in the region.
Thai Fintech Association has established itself as an influential association in Thailand's financial technology (FinTech) industry, consistently driving advancements and fostering industry growth.
The association is dedicated to creating cooperation between all stakeholders, including the private sector and regulators, a community where players in the Fintech industry can share and collaborate and captivate the attention of Venture Capital investors.
Thai FinTech Association aims to deliver sustainable development in the fintech industry through domestic and global networking inclusive FinTech ecosystem.
By catalyzing digital transformation, promoting financial inclusion, and positioning Thailand as a leading hub for FinTech innovation in the region, the Thai FinTech Association plays a crucial role in driving the industry forward.
The FinTech Festival Asia 2023 is dedicated to creating a platform where participants can get new connections, share ideas, and establish valuable partnerships.
Through the collaborative efforts of various associations and communities, attendees can anticipate a unique experience that encourages innovation and makes the FinTech industry forward.
For additional details regarding FinTech Festival Thailand 2023, such as sponsorship opportunities, speaking engagements, registration, and ticket information, kindly visit https://fintechfestival.asia/.
Disclosure: This content is provided by a third party. crypto.news does not endorse any product mentioned on this page. Users must do their own research before taking any actions related to the company.