Five Major Crypto Mainnet Launches Scheduled for Q3 and Q4 2018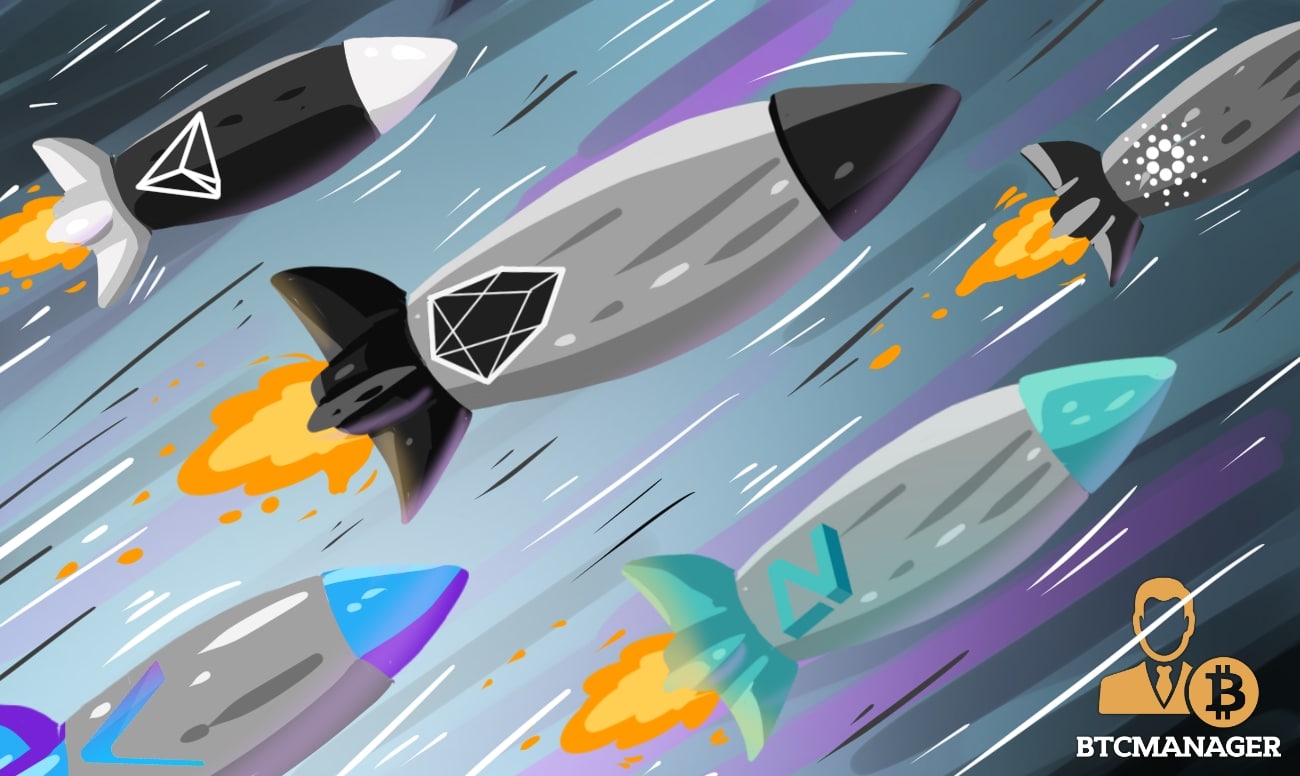 There are five major mainnet launches of different projects scheduled for 2018. These include those belonging to Tron, EOS, Zilliqa, VeChain, and Cardano. Each of these five projects is currently under development, and their test net versions have been released to selected developers for testing.
Tron Project
On March 31, 2018, Tron founder Justin Sun went live on Twitter and announced the launch of Tron testnet. The platform aims to revolutionize digital entertainment and gambling industry. Over ten million users are already testing the project. Its growth has even drawn parallels to technology giant Alibaba.
#TRON testnet is launched! #TRX $TRX https://t.co/0GHSLqnOhj

— H.E. Justin Sun 🅣🌞🇬🇩 (@justinsuntron) March 31, 2018
The platform leverages blockchain and P2P technology to cater to the digital entertainment industry. It accepts major cryptocurrencies such as bitcoin and ether besides having Tronix (TRX) as the native coin of the platform. The ICO was introduced in September 2017, and the mainnet is due to be launched on May 31, 2018.
Could EOS Rival Ethereum?
The Ethereum platform has become the number one choice for developers to build, test and launch their smart contracts and applications. Smart contracts are a feature of the Ethereum blockchain that are programmed to execute specific tasks only if some predefined conditions are satisfied.
The Ethereum network requires developers and others to use gas to interact with the main chain. Gas is the basic unit needed as a transaction fee to complete a transaction. Developers cannot test an application without having to spend some digital coins on the network.
EOS, alternatively, aims to be the free-to-use smart contract platform. Developers can test their products without having to bear any upfront costs. If there are zero costs involved in launching and scaling a project, the working theory is that the model will provide a boost to developers.
The EOS testnet is currently active and running. While the mainnet was scheduled for launch in the second half of 2018, it is widely believed that the EOS mainnet will be launched on June 2 or June 3, 2018.
Zilliqa and VeChain
Ranked number seven by Invest in Blockchain on the list of most influential ERC20 tokens, Zilliqa boasts of features such as sharding, its own programming language Scilla and its partners as its assets. The development team will release more details about their smart contract programming language Scilla at a company event to be held in Singapore on May 23, 2018.
How Scilla, the smart contract language that Zilliqa will be using will be able to prevent problems like the DAO @ilyasergey @amrithoney #smartcontracts #secure #verifiable #zilliqa pic.twitter.com/OdwmN0xL5W

— Zilliqa (@zilliqa) February 23, 2018
Zilliqa boldly claims that its blockchain can manage as many transactions as VISA. The testnet version 1.0 went live in March 2018, while the mainnet is scheduled for a tentative launch in the third quarter of 2018.
VeChain has its own blockchain VeChanThor which is currently undergoing beta testing open to 100 users. The public beta will be launched in June 2018 and will be open for anyone to participate in. An exact date for the mainnet launch is yet to be confirmed, but it is widely anticipated for launch at the end of 2018.
Cardano
Cardano already released its mainnet on September 29, 2017. However, this was not considered to be a public release. The mainnet is available to only a few select, verified miners run by the Cardano foundation, IOHK, and Emurgo.
The project roadmap highlights the launch of Shelley to decentralize the network, but this feature won't be released before Q3 2018. Any public launch of the Cardano mainchain will come sometime after that.