Five metaverse startups to watch in 2023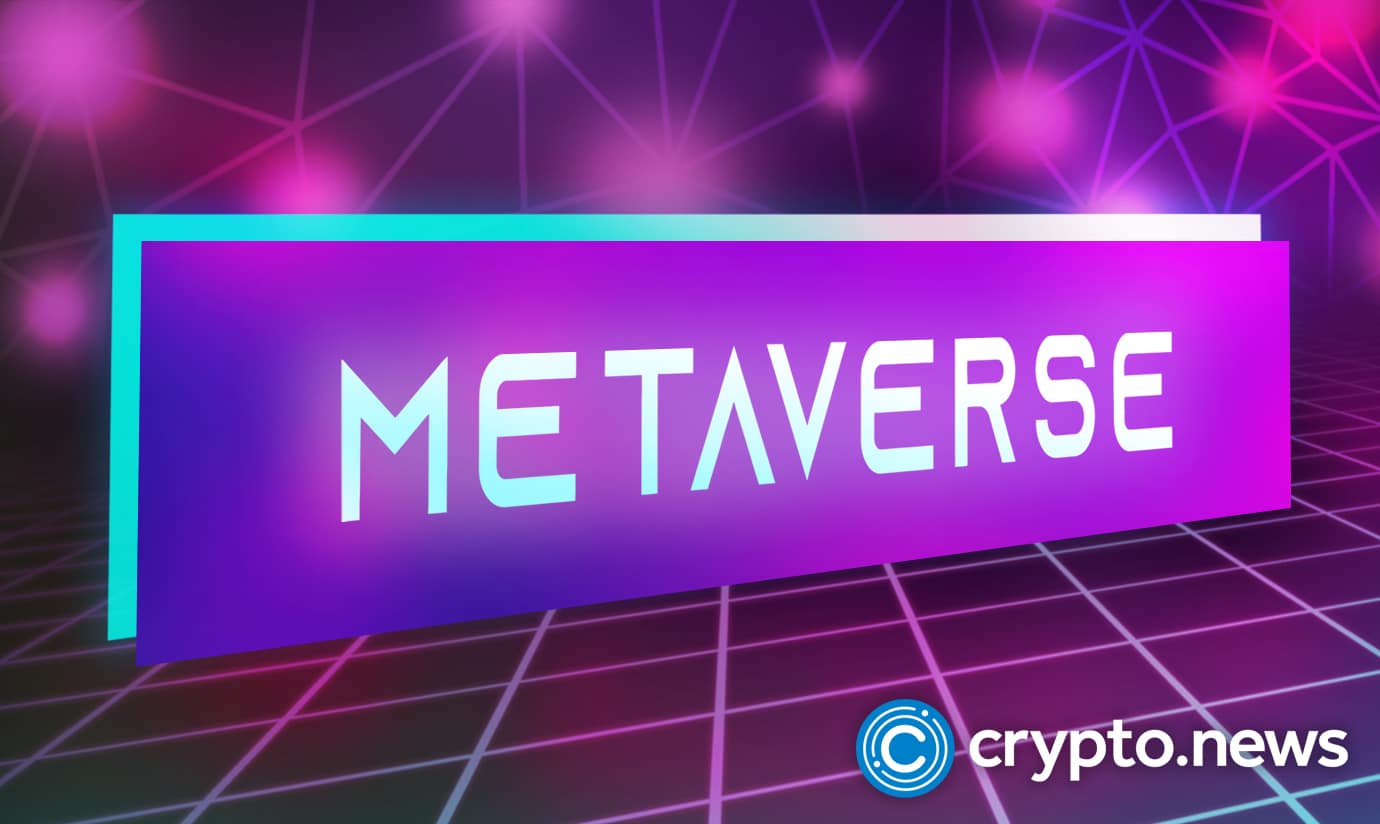 The metaverse has exploded across the cultural canon, with everyone from large-scale tech companies to international news networks taking note. And, considering the industry has a 39.44% CAGR and is predicted to be worth $678.8b by 2023, it's not hard to see why.
Out of the metaverse industry, several core distinctions have arisen. Some metaverse systems are devoted to workplace culture, others are for socializing, and others are strictly for gaming. Still, it could become harder to regulate all the content shared on the internet but it's important.The latter is gaining attention, with the metaverse representing an exciting new opportunity for gaming developers to explore.
The intersection of the blockchain and gaming industries is rife for invention, with gaming networks around the globe turning their minds toward this virtual space. Despite this rapid development, several Metaverse gaming projects have gained traction.
In this article, we'll focus on five Metaverse projects from across different niches and interests. They are:
Upland – Property-Based Blockchain Metaverse
Walken – Earn Crypto for Exercise
MetaRaft – Uniting Charity and Gaming with Web3
MetaMetaverse – An Infinite World Ready for Exploration
MixMob – Fast-Paced Racing and MMO Web3 Gaming
Let's dive right into these world-class Metaverse projects.
1. Upland: Property-based metaverse
Upland is a virtual property acquisition game that uses blockchain technology to tokenize real properties. Often described as the 'Monopoly of Blockchain', Upland has rapidly risen through the ranks and grown a community of over 4,000,000 unique users.
The platform launched in 2019, starting with a handful of virtual properties in San Francisco. Since then, the game has gone global, amassing cities around the globe that have almost instantly sold out. Across the world, there are currently 310,000 land owners, making Upland the biggest real estate ownership system in Web3.
One of the core aspects that's made this game so successful is its commitment to accessibility. Centered on the idea of making every property in the world a virtual asset, Upland has mapped the real world to the blockchain. This system has given way to Web3's largest property market, with users buying, selling, and trading properties they've acquired in the game.
Although Upland is created using blockchain, the owner of each property being recorded on-chain, users don't need any knowledge of crypto or blockchain to get started. The world returns to the simple principle of supply and demand, with users that want to acquire specific properties or locations driving their prices up.
Beyond that, virtualizing the real world allows people to travel to different locations and acquire properties there. Even if you're based in a city that Upland doesn't yet cover, its global expanse means you can move your avatar to find a location that interests you.
Upland also follows trends in the real world and ensures that they're reflected in-game. Most recently, they partnered with FIFA to create an immersive World Cup Experience. Fans that couldn't fly to the games could visit the full-size replica of the stadium and the shopping village around it, all inside of Upland.
From this event, Upland saw over 800,000 NFTs sold, with FIFA's faith in the company demonstrating just how far they've come in this industry. Upland also recently brought 160 new developers onto their Developer Network. Over the coming months and years, we will likely see more progress from the real-estate Web3 platform.
A simple concept that was expertly created, Upland is one of the shining stars of the metaverse world.
2. Walken: Earn crypto from exercise
For some, the motivation to exercise comes as second nature. Others need a little extra push. Every user has a unique NFT character that they can upgrade in terms of speed, strength, and stamina. Walken acts as that additional motivating factor, allowing people to earn money from exercising.
Every step a person takes rewards them with gems, which can then be used to upgrade their character. From there, they can go head-to-head with other users of the app. If their NFT character wins, they're rewarded with Walken Tokens (WLKN), the application's cryptocurrency.
These WLKN tokens can be used to upgrade characters further, saved up to buy new NFT collectibles, or sold on a crypto exchange for fiat currency. This flexibility allows people to use the currency they've learnt by playing however they would like. Simply put, users are rewarded with a fun game and the possibility of earning real-world currency from their daily steps.
Ever since its creation in the Fall of 2021, Walken has hit the ground running, amassing over 50m app downloads and over $10m in annual revenue. The application has achieved an instant fan base, with over 1 million users flocking to the project in the first two months of its public launch.
Due to the fundamental game function being someone just walking, the passivity with which people can continue playing the game has resulted in high retention. The added ability to earn from walking has resulted in much higher retention rates than Web3 platforms. When this is combined with the fact that the economy is currently stable, it's no wonder that more and more people are turning to this application.
Commenting on the rapid progress of Walken, CEO Alexei Kulevets stated that. "We are proud of the current traction of the Walken project and inspired to move on and push the limits." This quote came shortly after Walken established itself as one of the fastest-growing Solana projects on that blockchain network.
This hyper-causal game has become an instant hit with its audience, with the app recording steps in the background as users go about their day. There's no point in not having the app downloaded.
With leagues, head-to-head battles, and multiple ways to play, the team behind Walken is on to a real Web3 winner.
3. MetaRaft – Uniting charity with web3
MetaRaft is a charity-based Web3 project seeking to change the world of healthcare. Dedicated to the Bill Me Foundation, this project uses the profits from its NFT-driven raffle to foot the bill for those needing healthcare assistance. Every month, 10,000 new NFTs are launched, with each purchase of an NFT acting as one entry to the Sweepstake.
The Sweepstake, named Antonio's gift, allows people to get a prize between 250 USDC and 10,000 USDC. Each month, 2,000 people are gifted with 250 USDC, 400 with 500 USDC, 100 with 1,000 USDC, and ten with 10,000 USDC. That leads to 2,511 winners every month, with those that buy into the competition having over a 25% chance of getting their money back.
At random, 2,511 of the NFTs bought every month will be winning NFTs, gifting the recipients with the prize money. All donations collected from the NFT selling events each month are then redirected to families that need financial help with medical bills or to medical companies that need to fund their research.
MetaRaft was created because the founder, Gustavo, received news that his son, Antonio, was diagnosed with leukemia at a young age. Over the two years Gustavo and his family were in hospital, they saw how much cancer impacted other families. Seeing a charity-based NFT project as the solution, MetaRaft was formed to give back to that community.
Each month, the NFTs sold by MetaRaft vary in artwork, theme, and style. Typically, they're centered on major world events, holidays, and depictions of countries or cultures. Recent news publications focusing on Web3 projects have started to notice MetaRaft.
In a recent coverage, the project was said to be an example of the great positives we can take from NFT technology, exemplifying a modern form of charitable giving.
MetaRift is a Web3 project demonstrating the goodness there is when a community rallies behind a common cause.
4. MetaMetaverse – An infinite world ready for exploration
MetaMetaverse is a virtual system that allows users to create their metaverse inside a larger virtual world. The platform offers interactive experiences to unique governance systems, economies, virtual societies, and more.
Each user's metaverse is constructed using metameta lang, a layer 1 protocol that allows for metaverse interoperability. Players can find new metaverses, dive into them, discover other players' creations, and even acquire other worlds. The MetaMap allows users to explore the universe, with the scope of this system demonstrating just how vast adoption has become.
Users can create sub-metaverses, building them up with 3D environmental rendering tools that the platform hosts. They can design NFTs, set meta properties of the world, create environmental conditions, and even build their games for friends to play on.
Across MetaMetaverse, users can earn different tokens that help with building and governance. First off, there is VOX, the governance token of the MetaMetaverse system. This controls the DAO of the platform and is obtained from in-game sales of tools, NFTs, and created universes.
Next, there is FAD, which is earned as users play the game. Unique events like exploration, completing games, and playing with friends all earn played FAD, which they can use in several ways. There are endless opportunities to explore this world, with users being able to shrink themselves down to move through an infinite number of different worlds.
This virtual society is turning heads within the blockchain world, with the CEO Joe Dietz seeing this space as 'the bridge to unseen worlds. Already off to an exciting start, we can't wait to see just how far they can push this concept in 2023 and beyond!
5. MixMob – Fast-Paced Racing and MMO Web3 Gaming
MixMob is an all-inclusive cultural canon mix spanning movies, art, music, fashion, and more. Set in the future, where a mysterious A.I. deleted human culture, MixMob follows an MMO story of resistance trying to recover what was lost. Every user in the game has a unique avatar that they can equip with unique NFTs and masks. Each player needs to use a show to begin, acting as a mutable NFT that will evolve as the player progresses through the game.
With a unique set of masks to choose from, players can make something that appeals directly to them and sets them out from the competition. Players will move between three core elements, racing, mining, and looting, before finally moving out into an expansive MMO that hosts several game modes.
The central gameplay cycle of MixMob starts with a card strategy battle racing game, where users will go head-to-head as they race for first place. They'll need all the creativity and skill they can muster if they're in with a shot of ending up on top. Using specific deck card choices, they can gain racing advantages over their competitors, with clever timing and strategy helping them come out as top racers.
With Play-2-Earn elements and user-generated content, MixMob puts the community first, helping to bring in aspects of gaming culture that are so loved. The founding team has worked on some of the largest games, including titles like Halo, FIFA, and Battlefield. Their movement to blockchain gaming comes with the rise of this industry, with Web3 presenting an exciting set of challenges and advantages.
The recently released SUD is the in-game currency of MixMob, with users earning SUD as they race in the battle arena. Each win results in currency, and brings infamy to the user as they move up the global leader-boards. As of present, the game has sold over 5,000 NFTs, with 25,000 people actively engaging with the game.
For those who would prefer to spectate, MixMob gives the option to spectate other racers, turning every match into an exciting betting spectacle. And, with the Alpha V3 of MixMob releasing this January, there's never been a better time to dive into this fast-paced MMO.
With something for absolutely everyone, MixMob is a game that the whole Web3 gaming community has their eye on.
Final thoughts
The past few years have brought several world-class games into the Web3 arena. With something for everyone, ranging from charity-based games to virtual universe exploration, this list represents the best that's coming out of the blockchain gaming sphere.
In 2023, metaverse games like Upland, Walken, MetaRaft, MetaMetaverse, and MixMob could keep entertaining people.
Disclosure: This content is provided by a third party. crypto.news does not endorse any product mentioned on this page. Users must do their own research before taking any actions related to the company.