Flow Blockchain: A Scalable Ledger Tailored for NFTs and Gaming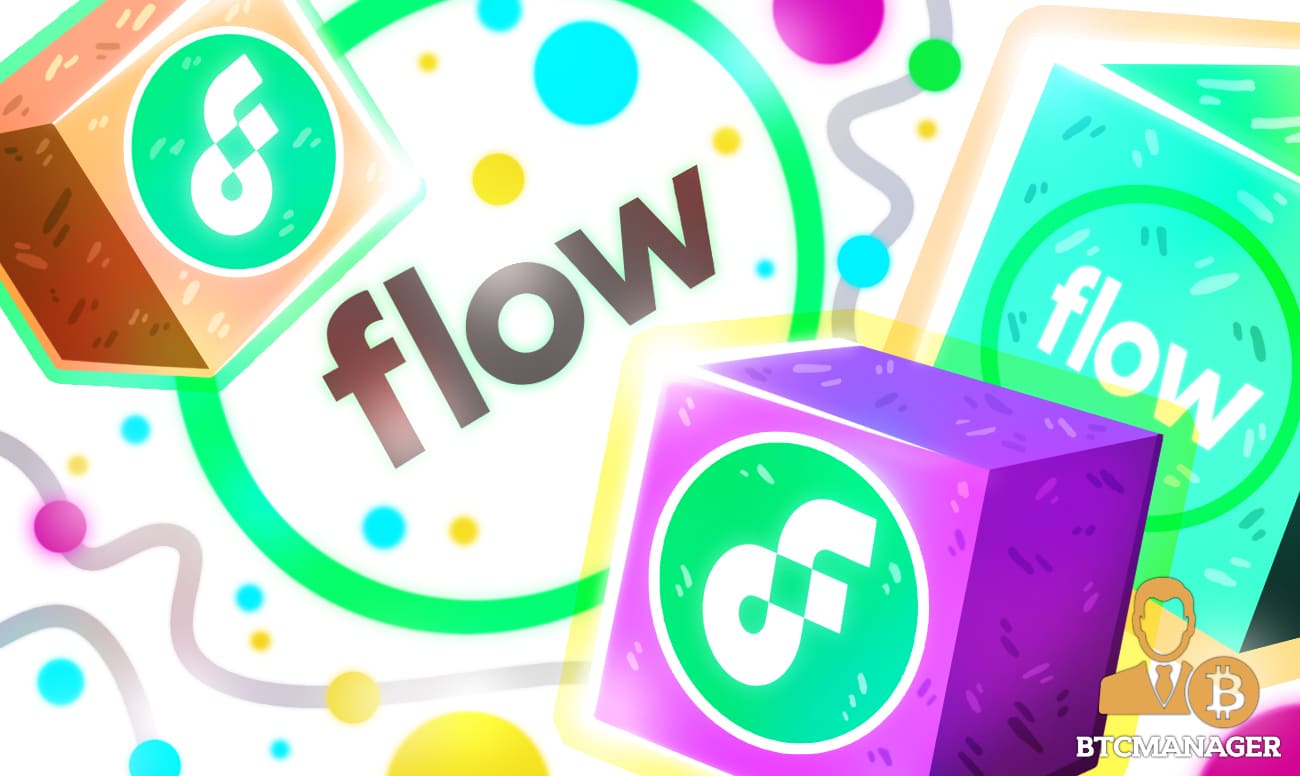 Blockchain is evolving. A lot is still being yearned but overly, developers working on open-source projects are also evolving, keeping up with tabs, and adding features not only to attract more developers and projects but for their creation to stand out.
Introducing the Flow Blockchain
The Flow Blockchain is one such project. 
Designed from the ground up for open worlds, the platform is an innovation of an experienced team that was behind one of the most successful dApp in Ethereum, CryptoKitties. The team also consistently released other standout products meeting consumer needs and improving their experiences through Dapper Wallet, and NBA Top Shot. 
Behind the Flow Blockchain is a novel four-node architecture that safeguards against network splits or sharding, while upholding decentralization, scalability, or security. 
On the consumer front, there are various usability improvements. Ensuring focus on what's important is the introduction of human-readable security for protection against malicious apps, on-chain payment ramps, smart accounts—for easy recovery of lost keys or payment, and incentives for early adopters.
The result is a fast, scalable, developer-friendly, and a high throughput blockchain purposely built to support the next generation games, low-latency dApps, and an array of demanding digital assets. 
Cognizant of the frailties presenting on-chain scaling solutions like Sharding which are inherently fit for crypto payments and not to support a complex ecosystem to power gaming or social media platforms, the Flow Blockchain team realized earlier on they needed a suitable and a practical solution to meet the need of their users.
The Fee Problem in Ethereum
Timely, the Flow Blockchain precisely solves what dApps in Ethereum face. With increasing demand due to DeFi, transacting in Ethereum is extremely expensive which in turn is smothering non-DeFi dApps like gaming and NFTs. 
The root cause in all this is because of Ethereum's inability to scale and the Gas block ceiling at around 12.75 million Gwei. This is attributed to the Proof-of-Work consensus algorithm employed for security and decentralization, a choice they made as part of the limitations presented by the blockchain dilemma. 
Amid this madness, creating a smart contract in Ethereum costs $300, sending a transaction is around $7, while sending a nifty is a ball-park $20. 
The problem with Ethereum is symptomatic with almost all popular blockchains. Faced with the delicate task of balancing between security, decentralization, and scalability, most developers—as they avert criticism from the community, opt for decentralization and security over scalability. 
This means, even if they mean to solve a pressing concern and get traction, most won't offer the best experience as they fail to scale to a level that will satisfactorily handle the demand from, say, the most popular centralized application. 
Consequently, this limitation makes it hard for the platform to scale and onboard more users because of the trustless nature of operations forcing fees to either spike or the network to be congested with transactions. 
Previous experiences in Ethereum have been catastrophic to end-users. Congestion, for example, means the network will trustlessly process a transaction after several hours affecting user experience.
Meanwhile, because of these delays, smart contracting is adversely affected which can be consequential to DeFi dApps.
Flow is tailored for NFTs
To counter these challenges, a solution had to be devised from the ground up.
The Flow Blockchain is an overhaul, a rigorous product built from scratch by Dapper Labs attractive enough for the developer while being modular and future proof. 
Instead of the normal distribution relied on by mainstream ledgers like Ethereum limiting scalability, Dapper Labs used a different design architecture. They adopt a multi-node design meeting the scalability, security, and decentralization needs ideal for a trustless ledger, intensive enough to meet the needs of on-demand gaming and NFT market place. 
Interestingly, the Flow Blockchain can scale without the risk of splitting the network through shards while concurrently eliminating inherent challenges of Layer-2 scaling solutions deployed in Ethereum. Layer-2 options promise scalability but also introduce smart contract complexity. 
With smart contract complexity, there are composability challenges.
From a technical perspective, the Flow Blockchain consensus algorithm varies from the delegated Proof-of-Stake (dPoS) systems marked with masternodes selected by the community. In this style, there are risks of centralization and with concentration, nodes can become targets of nefarious agents who may want to control the network through "tribalism". 
Over and above everything, the Flow Blockchain is different because of its level of compatibility and composability suitable for Non-Fungible Tokens (NFTs).
By introducing Specialized Proofs of Confidential Knowledge (SPoCKs) and a variant of a Proof-of-Stake consensus algorithm developed by VMware Research, Flow Blockchain transactions have full Atomicity, Consistency, Isolation, and Durability (ACID).
The result is an empowered NFT developer who can confidently and securely build dApps on a scalable platform without asking for permission or striking deals with third parties.
The Flow Blockchain Architecture, Node Types, and Token
For differentiation, the Flow Blockchain is inspired by pipelining used by modern CPUs. Their four node types in the public ledger work in parallel translating to an easily scalable network that is satisfactorily decentralized and robust enough to wade off splitting attempts. 
The Collector Node increases efficiency, the Execution Node is for speed and scaling, the Verifier Node is for state correctness through the SPoCKs, while the Consensus Node ensures perfect decentralization. Since the blockchain is designed to meet the need for games and collectibles, the Flow Blockchain is developer-friendly with an easy-to-use front end enabling seamless on-boarding of new users. 
The network has developers in mind and merges various features that are attractive for development. For instance, there is built-in logging support paying dividends in code quality and development speed. 
Furthermore, instead of Solidity in Ethereum, the easy-to-use Cadence programming language for NFTs and games will be useful in this gaming and nifty-focused platform. Other interesting features include upgradeable smart contracts and fast deterministic finality meaning the platform is inherently fast and responsive with global finality of mere seconds.
Priming the Flow Blockchain is the FLOW token used for fee payment and as a form of incentive for participation. 
The Flow Blockchain Team and Partnerships
The Flow Blockchain will continue being dependable.
Even though CryptoKitties and Cheese Wizards are a big part of the network, its smart contracts will continue to live in Ethereum because of its security. 
Meanwhile, the Dapper Wallet will be compatible with Ethereum and ERC-20 tokens because of the single state shared space and ACID property common in both blockchains. However, in the future, all dApps built by Dapper Labs will be based on the Flow Blockchain. 
For now, NFTs owners can simply port over their characters and collectible into the Flow using their interoperable Dapper Wallets.
Tuned for gaming and NFT, it is guided by a team whose track record is proven. Roham Gharegozlou is the CEO of Dapper Labs with qualifications from Stanford University, and the CTO and Founder, Dieter "dete" Shirley, authored the ERC-721 proposal. Supporting these two is a diverse team with previous executive roles in successful startups.
Presently, the Flow Blockchain is involved with leading entertainment legends like Warner Music Group; leading innovators like the Animoca Brands; and developers of crypto gamers like Sandbox and F1 Delta Time.
The launch of NBA Top Shot, backed by NBA superstars, headlined news. At the back of this news, Dapper Labs raised another $12 million with contribution from leading NBA stars like Spencer Dinwiddie who later said the team has a "vision for where blockchain can go" and that this investment was a "synergistic strategic relationship."
Besides NBA, Dapper Labs has a licensing partnership with UFC—the world's premier mixed martial arts promotion, and Dr. Seuss Enterprises—a digital collectibles platform.
Conclusion
The Flow Blockchain is for open worlds. It is tailored for collectors, gamers, and developers who wish to build in an interoperable platform that is secure, decentralized, and scalable. With the FLOW token, there is an opportunity from those who get in early as judged from the high profile investors and superstars currently involved with this project, putting their trust in a team that needs no introduction. 
Talking of early adopters, FLOW is available on CoinList, a public platform compliant to U.S. laws, where members can access new tokens before listing on different exchanges.