Fold App Raises $2.5 Million in Their Bid to Further Lightning Adoption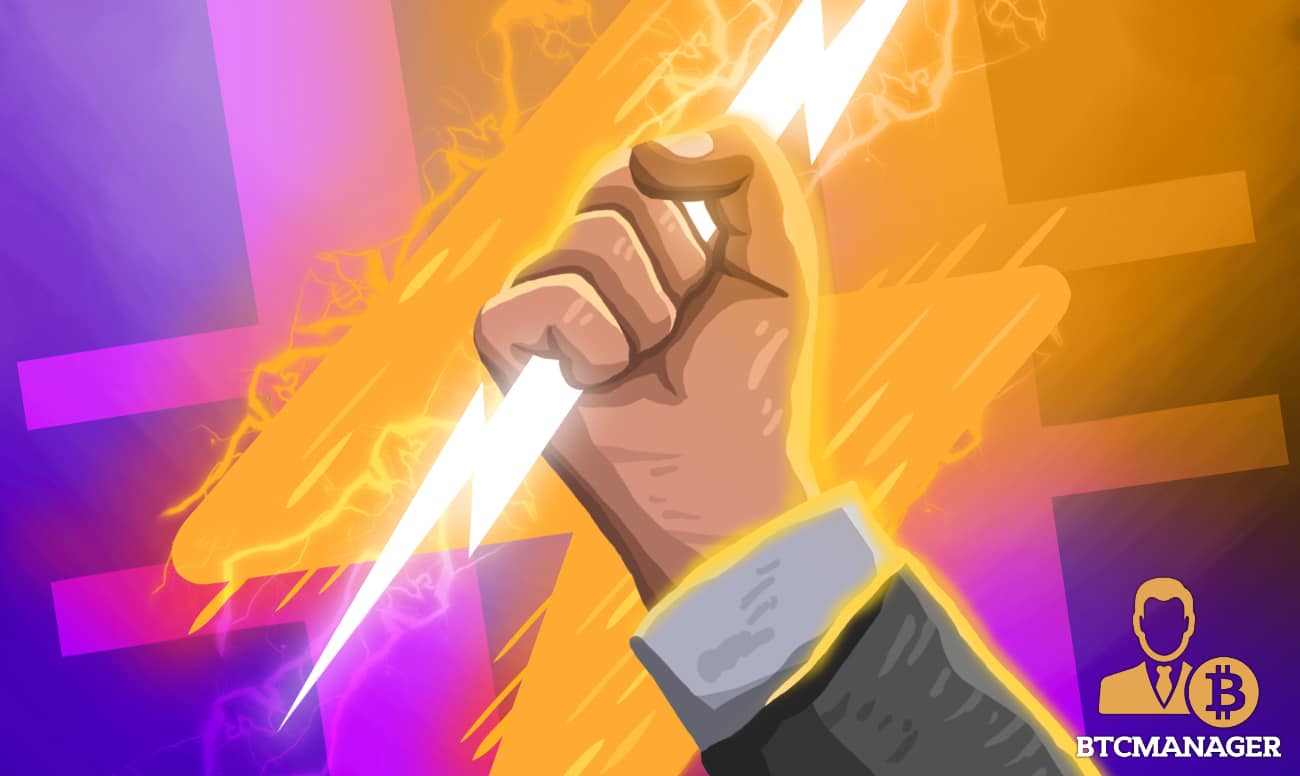 Fold App has introduced a non-custodial way for users around to globe to transact with and spend their bitcoin. As per sources close to Coindesk, the startup has raised $2.5 million from the likes of Fulgur Ventures and CoinShares, September 26, 2019. Fold currently enjoys a strong USP as they focus on bringing adoption to Lightning Network. Fold is also behind the Bottle Pay app.
Can Lightning Go Global?
The discussion around Lightning Network and their ability to cater to a global audience in a trustless manner have been non-stop for the last few years.
Despite being so heavily doubted, Bitcoin maximalists are incredibly bullish on Lightning's potential.
Fold's head of product, Will Reeves, announced that the company will roll out subscription options for merchants and consumers to allow them to avail the best possible awards.
Users can connect a debit card and spend fiat currency, receiving a cashback in BTC. This feature has been well received by the community, with them branding it as a "sats back" program.
Co-founder of CoinShares, Meltem Demirors, believes Fold holds a unique advantage because they promote non-custodial bitcoin use as well as the Lightning Network.
Other apps like Flexa's SPEDN have gained great traction, but they do not have the ability to broadly transact in BTC as offered by Fold.
Upcoming Competition
Fold's largest competitor comes in the form of Lolli: a browser integration that allows you to earn BTC when shopping online.
Lolli has previously revealed they plan to rollout Lightning, and this could affect the current moat Fold is trying to create.
It goes without saying that if Lightning is to go mainstream, multiple platforms need to introduce it as a payment method, so this is a net positive for space.
Fold operates more or less like BitPay. They process a cryptocurrency transaction and settle it in Fiat on the merchant's end.
As of now, none of Fold's merchant partners choose to settle their transactions in crypto in order to eliminate volatility risk. If companies start to accept a settlement in BTC, it could additionally play out as a benefit for Bakkt's physically settled futures contracts.